The summer of 1969 was pretty memorable for the folks that attended Woodstock. It all started as a small music festival, but when about half a million people gathered for the event, it would become a historical moment. People attended the festival which took place on a dairy farm in Bethel, New York. They spent four days and had a great time, listening to artists that would soon after become famous. Here are 20 rare photos from Woodstock, to see how people enjoyed their time there.
20. The Greatest Festival Ever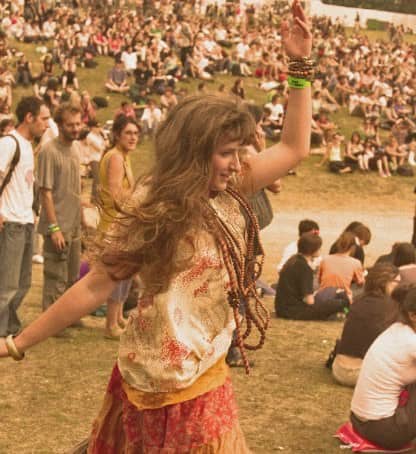 ninjajournalist.com
Woodstock turned out to be the greatest festival ever, being an influence on generations to come. It was meant to support peace and unify people. And many people felt that way as they spent so much time with strangers.
19. Hippies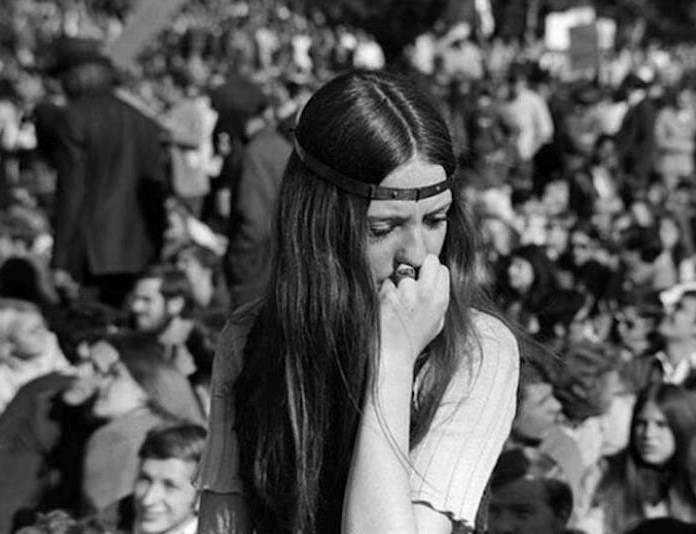 ninjajournalist.com
A lot of people were gathering to attend the festival, but the majority of them were hippies. Couples were spending time together, dancing, embracing and having a blast.
18. Music Uniting People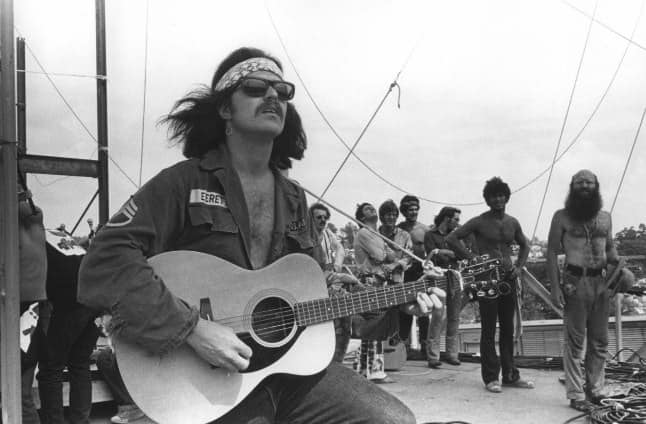 ninjajournalist.com
There were all kinds of people at Woodstock, and all of them came for the music and friendship. At this festival, a lot of singers became famous and inspired fans with their songs.
17. A Different Lifestyle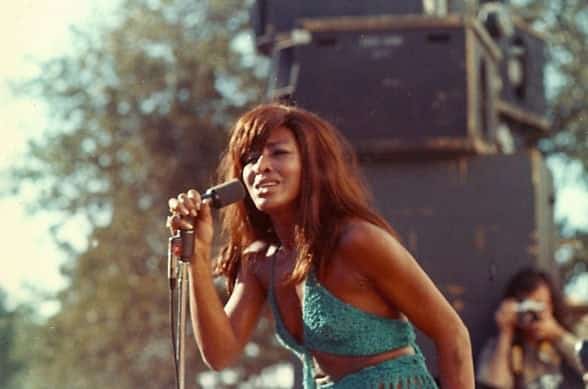 ninjajournalist.com
People were willing to leave the comfort of their homes to get closer to nature and bond with others of similar feelings.
16. Yogis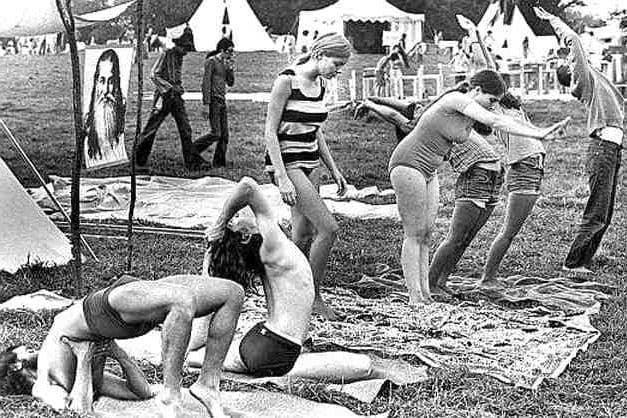 ninjajournalist.com
Woodstock attracted yogis, who are known to practice yoga in the outdoors. It was the perfect place to meditate and get relaxed, among peaceful people.
15. Janis Joplin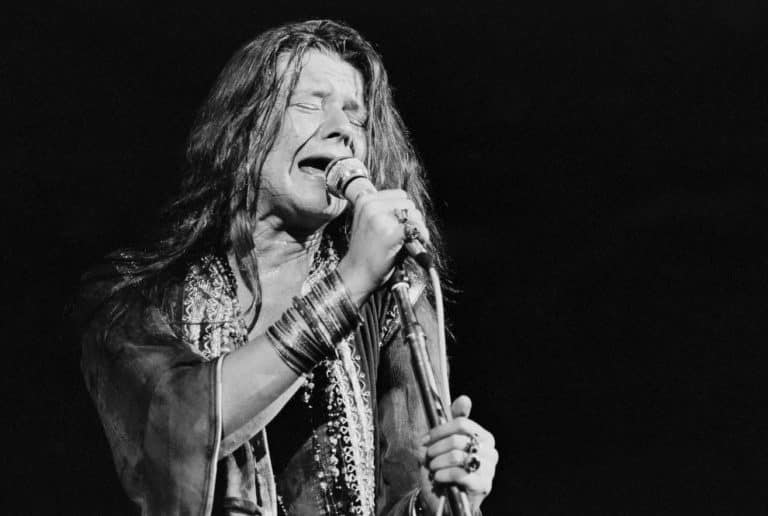 ninjajournalist.com
Janis Joplin played her hit 'Piece of my heart' at the festival. She played two days and received $7,500 for her performance. She remains in our hearts as one of the most talented women in the history of music.
14. Melanie Safka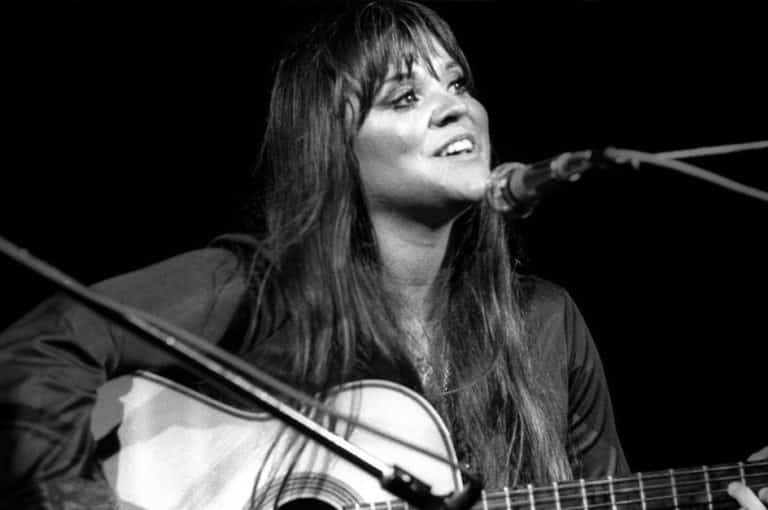 ninjajournalist.com
Melanie Safka was among the only three women that played at this festival. She got to play in the rain when The Incredible String Band refused to do it in those conditions. She was so nervous to be playing in front of so many people, that you could hear it in her voice!
13. Tim Hardin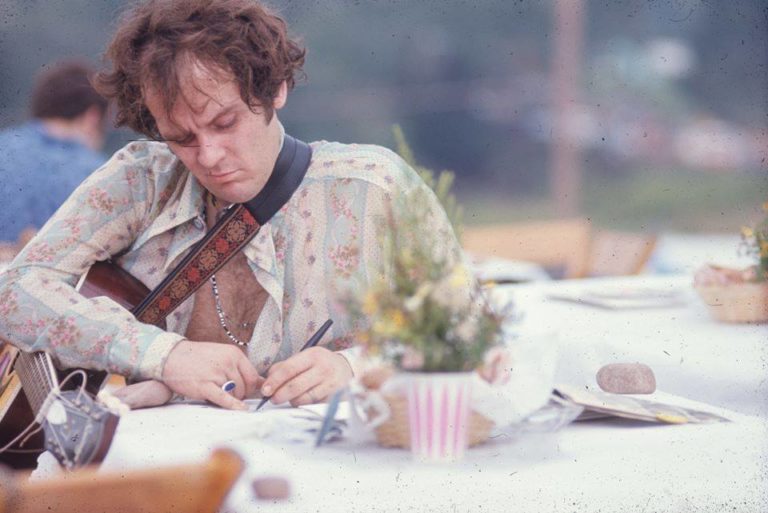 ninjajournalist.com
He received $2,000 for his performance and took the stage along his band. He played the hit 'If I Were a Carpenter' on the first day of the festival. Hardin didn't get to enjoy his popularity too much, as he died of a drug overdose in 1980.
12. Sri Swami Satchidananda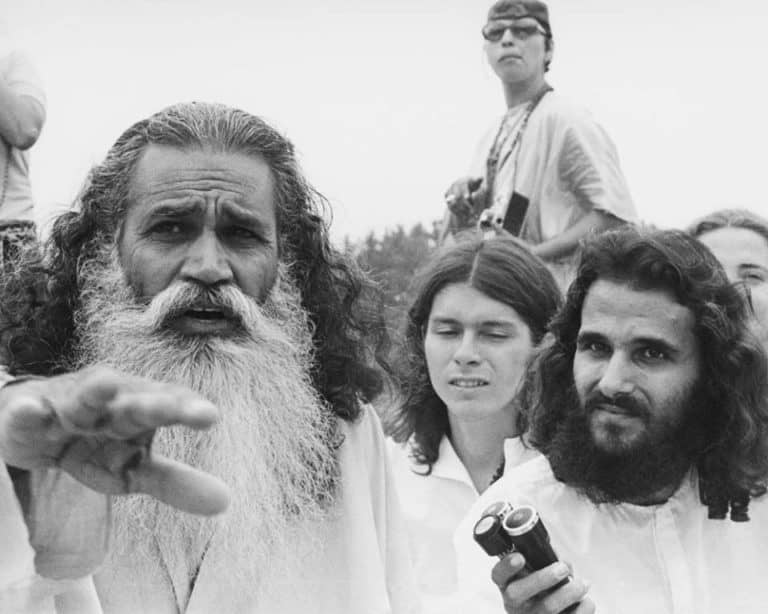 ninjajournalist.com
Sri Swami Satchidananda delivered a speech at Woodstock, in the opening of the festival. He said 'music is a celestial sound, and it is the sound that controls the whole universe, not atomic vibrations. […] And, one thing […] to remember is that with sound, we can make—and at the same time, break."
11. Joe Cocker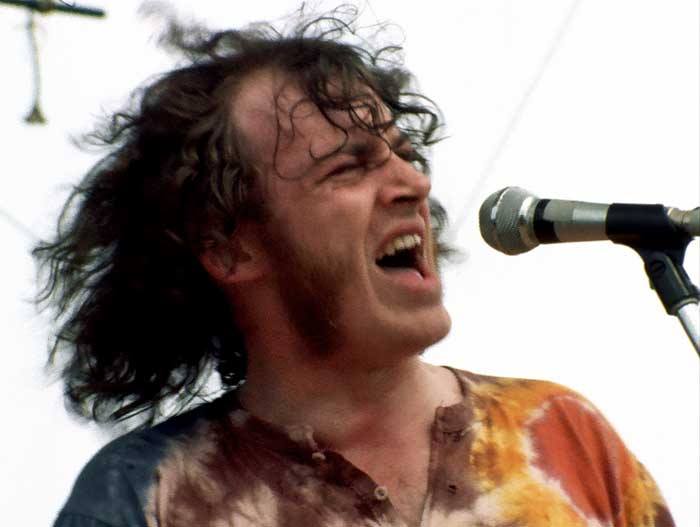 ninjajournalist.com
On the last day of the concert, Joe Cocker rocked out at Woodstock. He was one of the 32 acts of the festival. He was paid only $1,375, but at those times, it was quite a sum!
10. The Lifestyle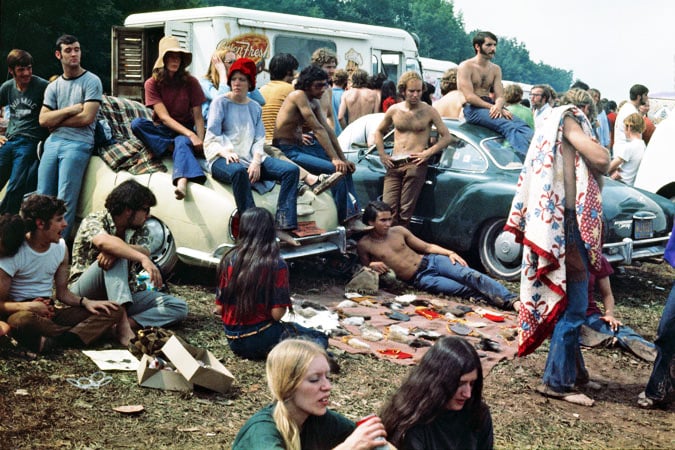 ninjajournalist.com
Although the pictures show us an enormous crowd of homeless people, that was the way of grooving. It was a way of connecting with nature and being peaceful. One thing we certainly know is that luxury was out of the question.
9. Fortune Reading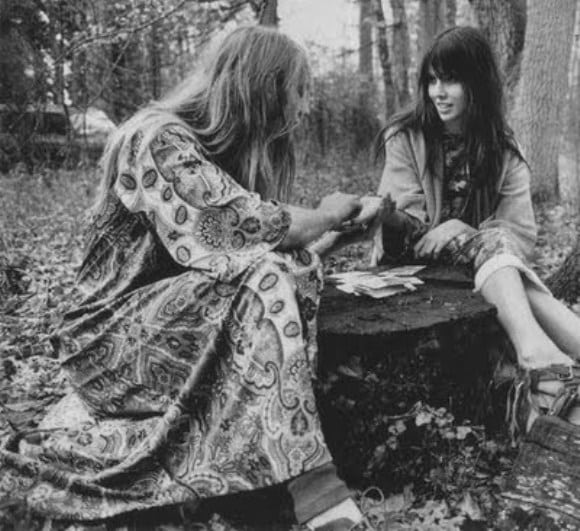 ninjajournalist.com
A place that had yoga, gurus and all kind of spiritual people, definitely attracted psychic readings or palm reading as a past time. This picture also shows the most interesting outfits that had an important role in influencing fashion in the future.
8. A Couple of Dreamers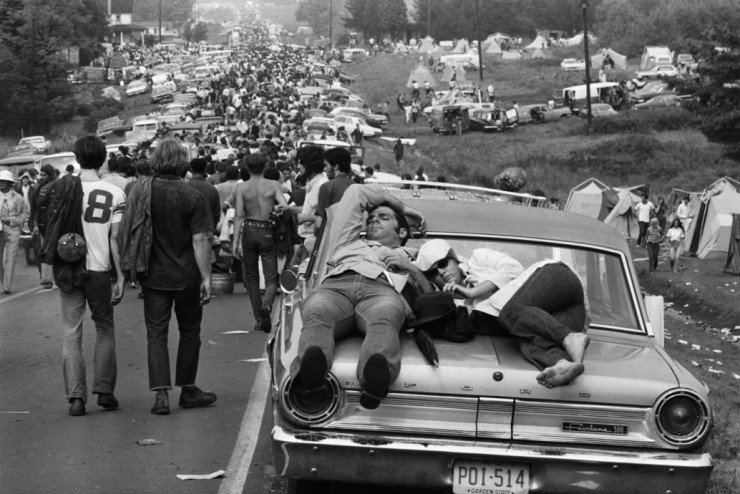 ninjajournalist.com
Looking at so many people in a single place is so overwhelming. The picture shows us the moment when the festival was ending and people started going back to their usual lives. This couple is still sleeping through the noise.
7. A Big Family
ninjajournalist.com
At festivals, people were used to sharing food, water, clothes and any other things that were needed. Sharing and caring was all about this festival and these women made sure that the community had something to eat.
6. Fresh Milk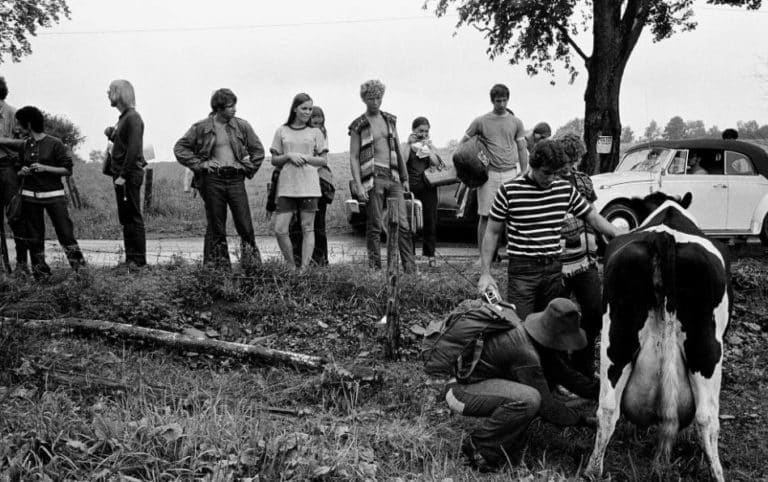 ninjajournalist.com
The festival took place on Maz Yasgur's dairy farm, Bethel, New York. These people decided to milk a cow to drink fresh milk. As he was working on getting a fresh beverage, other people joined in and watched the spectacle.
5. The Coolest Dad Ever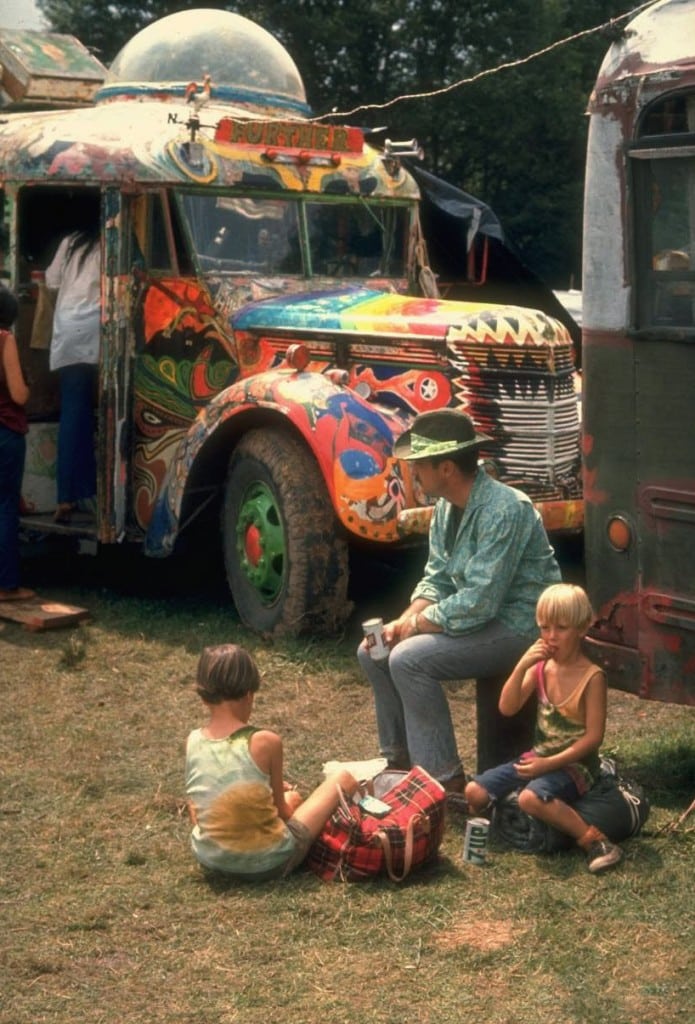 ninjajournalist.com
The title goes to this parent who took his kids to the festival in that psychedelic looking school bus. Have you seen that awesome vintage 7-Up can?
4. The Festival Wasn't Planned to Be That Huge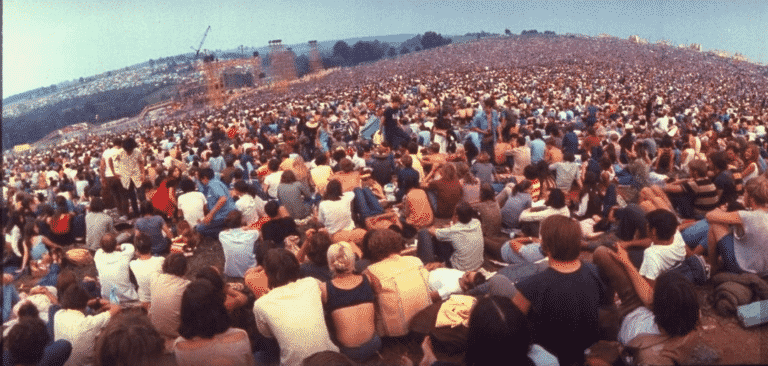 ninjajournalist.com
Nobody thought that more than 500,000 people would show up on a 600-acre dairy farm to a festival. There were only 100,000 tickets sold before the festival, but then in the first day of the festival, more than 400,000 people came without tickets.
3. The Press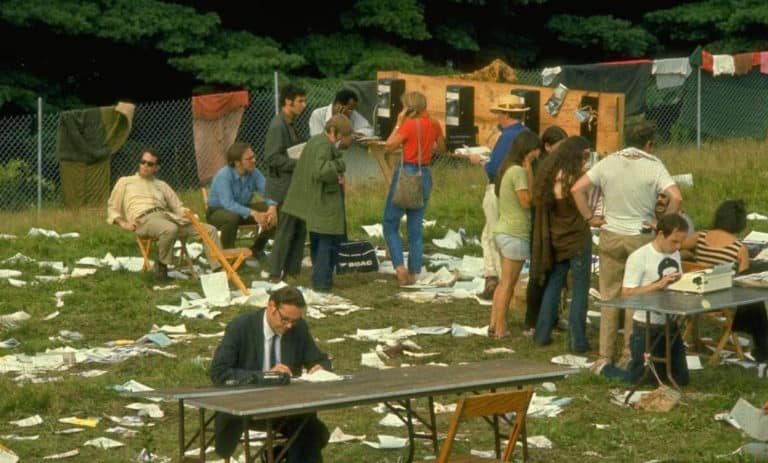 ninjajournalist.com
A time which didn't have social media or smartphones had to have journalists around to record news and talk about the festival. The reporters were busy bees among all the people at the festival and there were so many things to write about that they were constantly writing for the newspapers.
2. Woodstock Kindergarten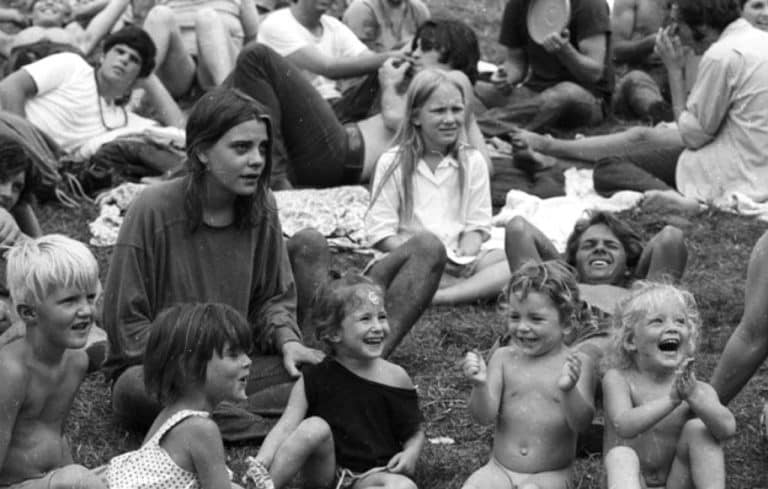 ninjajournalist.com
A lot of parents came at the festival with their children. Nothing was more fun than playing with other children and enjoying the music together.
1. Style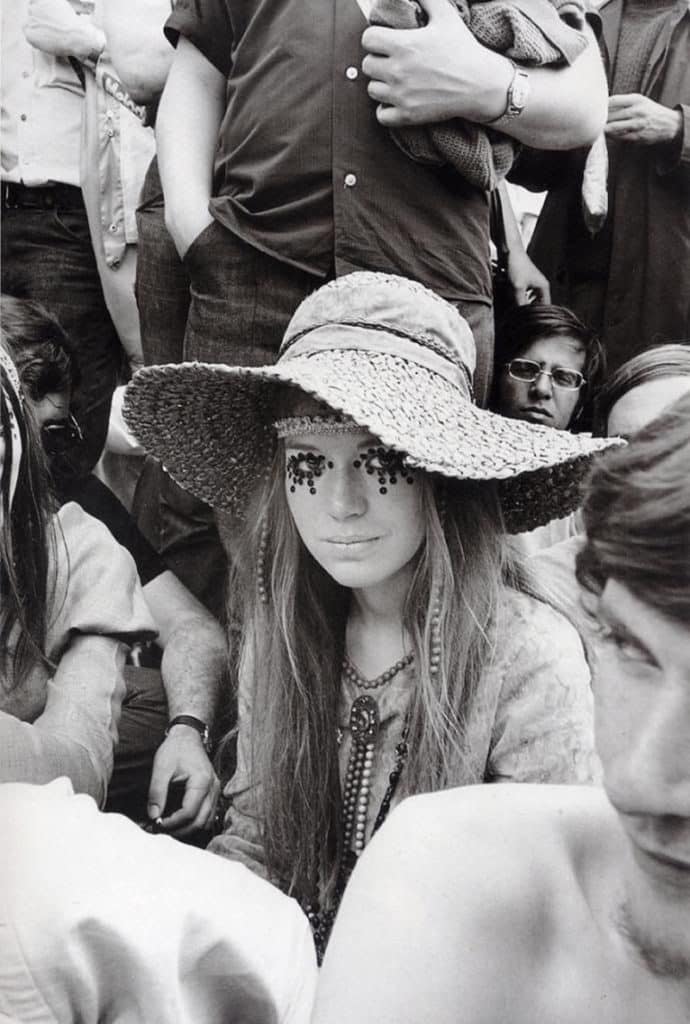 ninjajournalist.com
Woodstock also had a huge impact on fashion. Women wore unique accessories and weird outfits that would soon become fashion icons. Four days of the greatest music of our times, dancing in the grass and chilling together made all the participants a little blue seeing that it was time to leave and go back to their lives.