Rarely such rescues take place and get caught on camera. A motorcyclist was at an intersection when she saw something moving in the middle of the traffic. At first, she thought it was just a leaf, but after a few horrifying seconds, she realized that the leaf was actually a kitten! Cars began passing inches by the poor kitten and the biker started yelling and waving her hands at the drivers.
Let's watch the entire footage that was caught on her Go-Pro camera. Prepare for some tense moments!
20. Something in The Distance Was Moving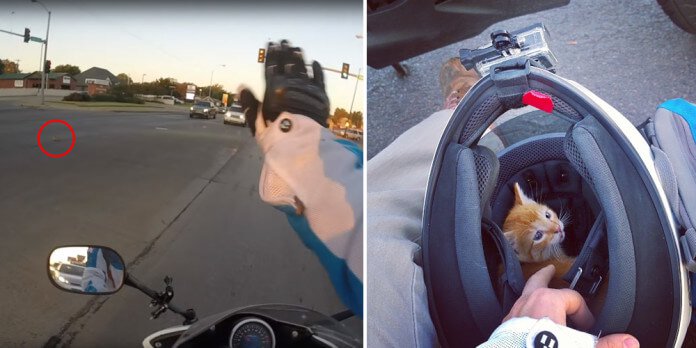 heroviral.com
Laney, 25, was minding her own business when she reached an intersection. She was on her bike and she saw something in the middle of the street: 'He was so small in the middle of that big road, and I thought he was a leaf until he moved'…
19. Not Sure What to Do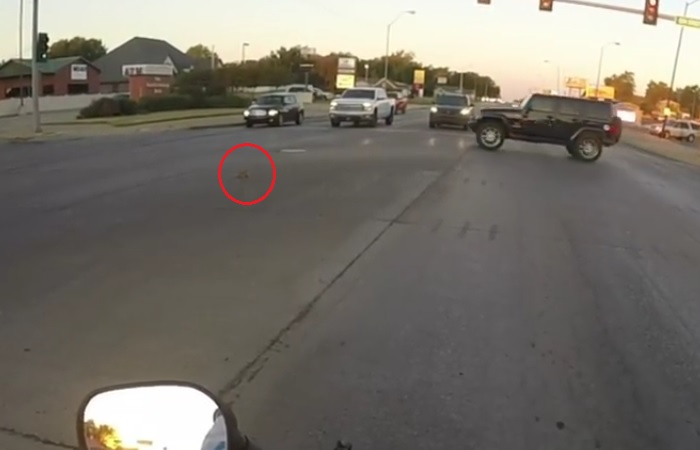 youtube.com
'It was a terrifying moment', she recalled after the rescue mission. And by the look of it, seeing the woman flailing her arms, it's obvious that her heart had stopped a bit when she witnessed this horrible moment…
18. Dropping From Under a Car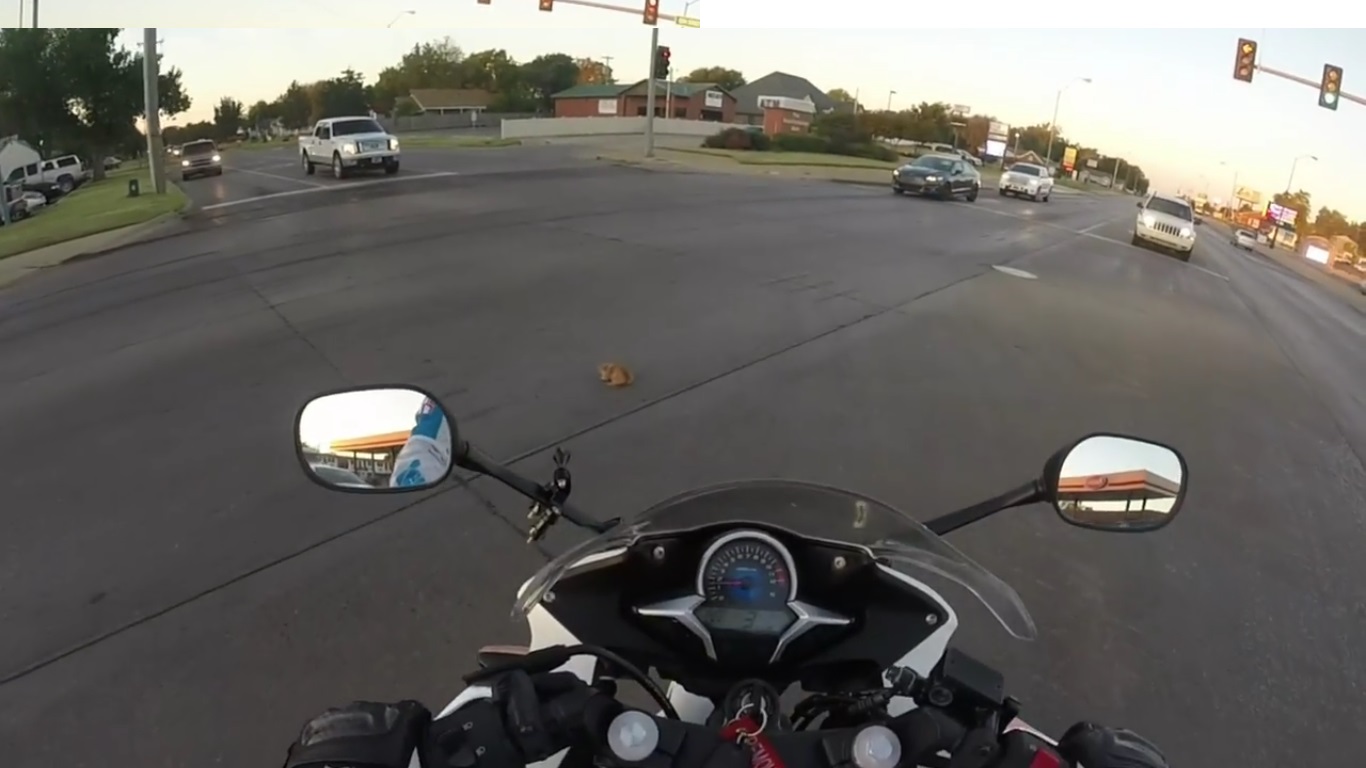 youtube.com
At first, there was no cat on the street, but then it appeared like something fell from an undercarriage of a car. Every second of it was caught on the helmet camera that the woman was wearing. As she realized that there was a kitten in the middle of the street, she panicked…
17. Cannot Watch It!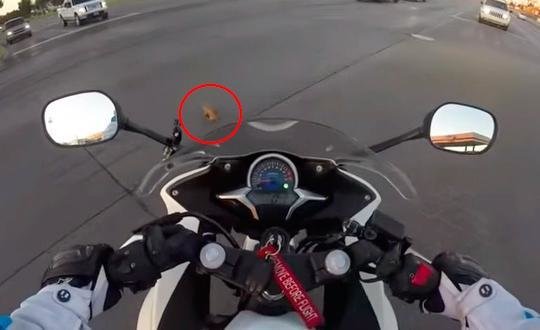 dognmeows.com
She uploaded the footage on YouTube and said that she cannot 'watch the video anymore because how many times he escaped death just kills me'. At first, the cat seemed to appear out of nowhere and then, a few seconds later, a jeep passes by it only at a few inches' distance!
16. Horrible Seconds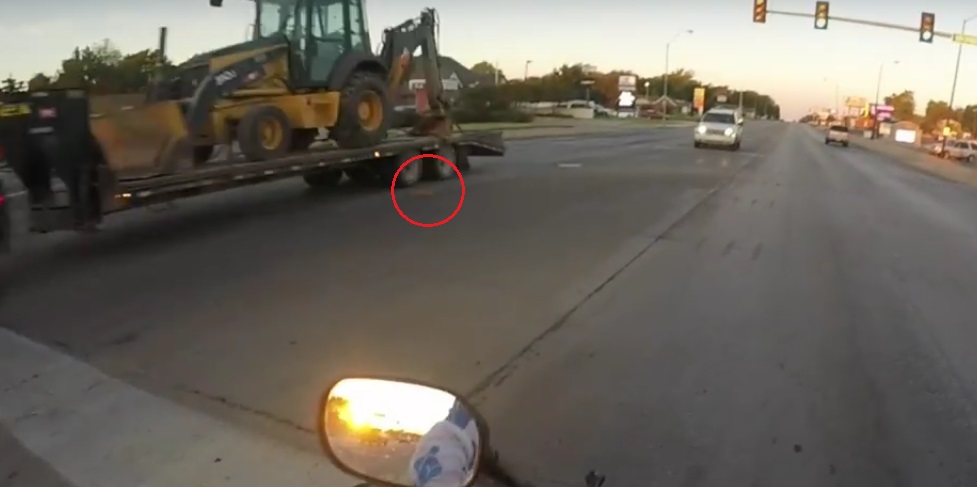 youtube.com
Then another car speeds through and it seems that the driver noticed the cat, veering off a bit to avoid it. But then Laney lost it! A large pickup appears and makes its way towards the poor kitten! That's when Laney started waving her hands.
15. Taking Action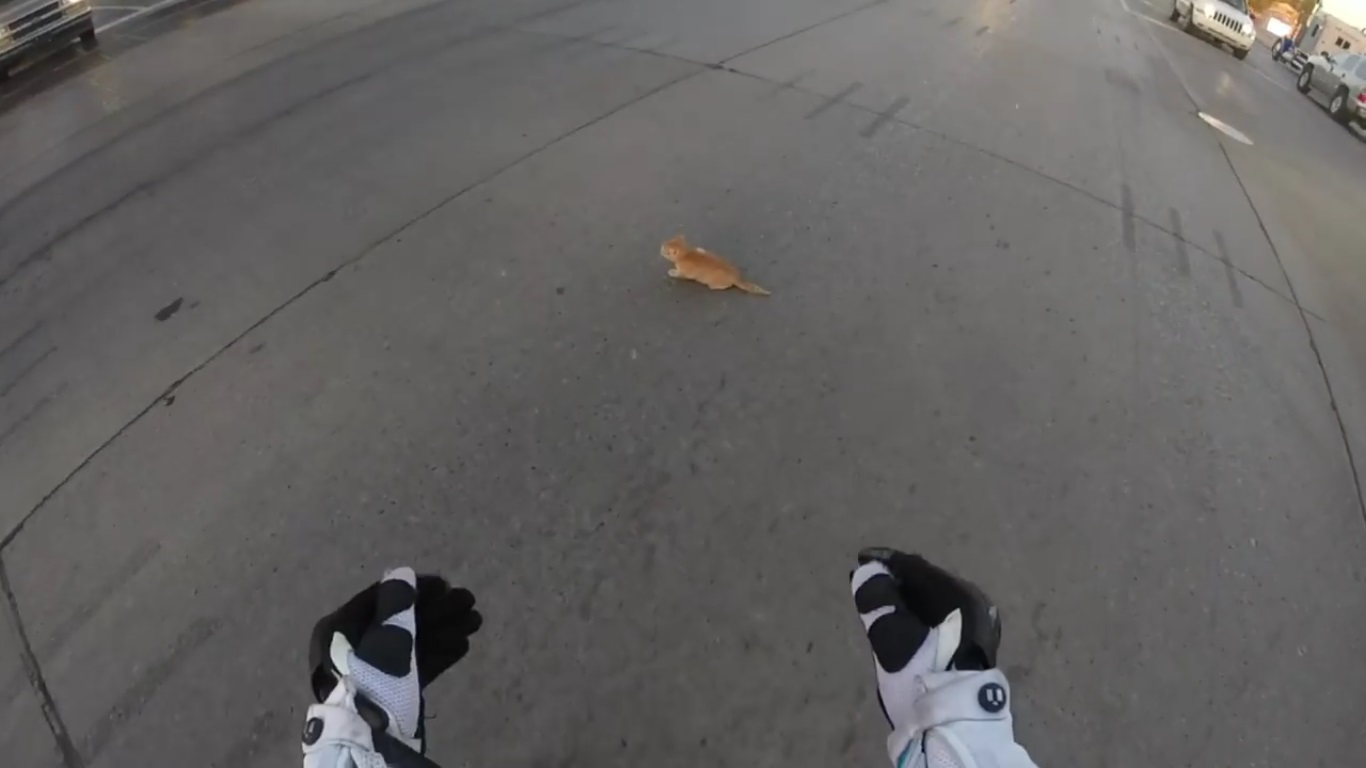 youtube.com
Seeing that the kitten is in big danger and some of the drivers noticed what was the issue, Laney gets off her bike and goes towards the scared animal. She leaves her bike behind and runs to pick up the kitten. At first, the kitten tries to run away, but she catches it.
14. Traumatized Animal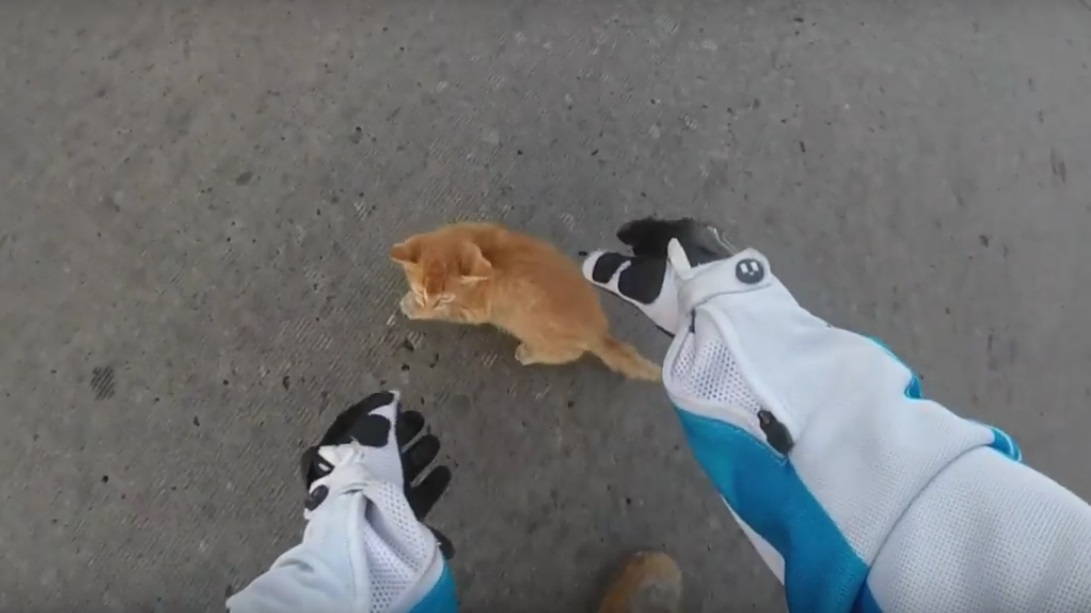 youtube.com
The traumatized kitten is now safe from that huge pickup that almost killed it. Laney sees a pedestrian that witnessed the moment and asks her to hold it for a few seconds so that she can take her bike off the road.
13. Conflicting Feelings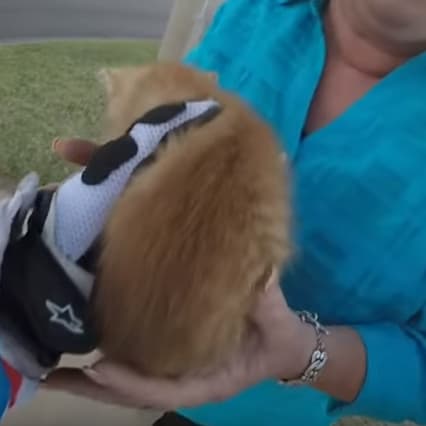 buzzfeed.com
The pedestrian was so scared witnessing those tense few seconds and you won't believe what Laney thought in those moments: 'I'm just so thankful that the woman in the video, who I later learned was named Dana, was there, and she looked like she was about to run and get him too'.
12. The Story Continues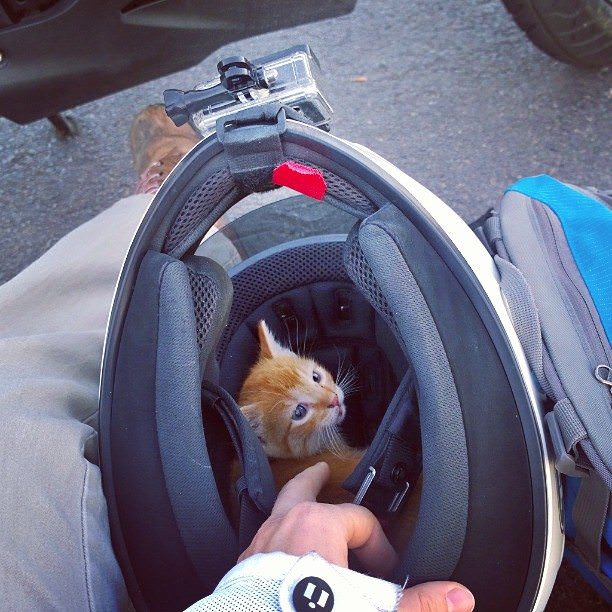 imgur.com
The footage stops with Laney riding towards the woman and taking the kitten. Once safe, the biker puts the scared kitten inside her helmet and starts thinking what should she do after. It was time she called for backup…
11. Calling the Husband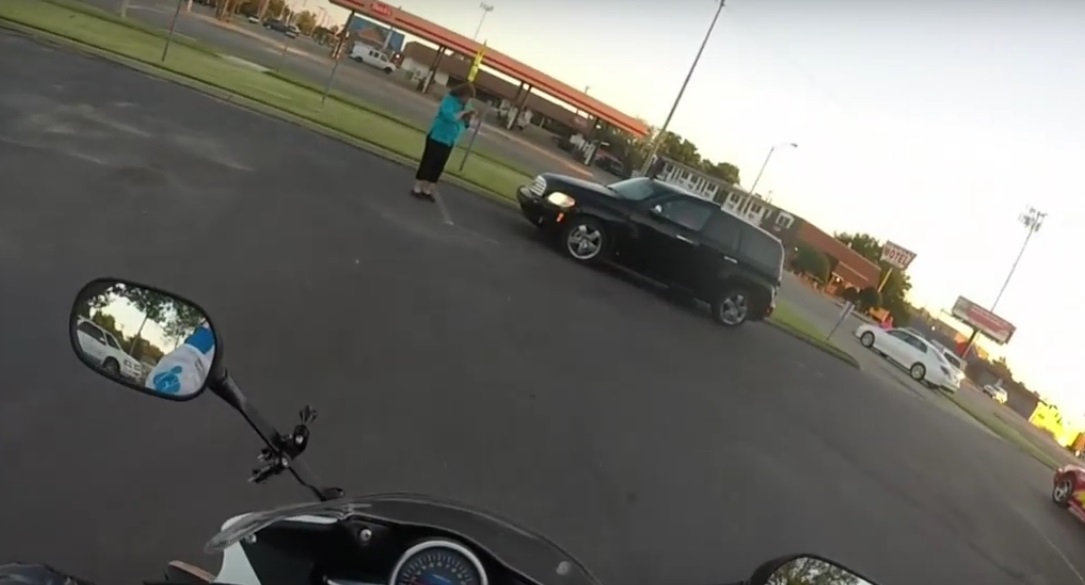 youtube.com
Laney said: 'husband picked me up, we drove home, got cat carrier, dropped cat off at work so I could keep an eye on him.' They even got the kitten a name fit for his adventures: Skidmark. Here's her opinion on choosing that name…
10. Dark Humor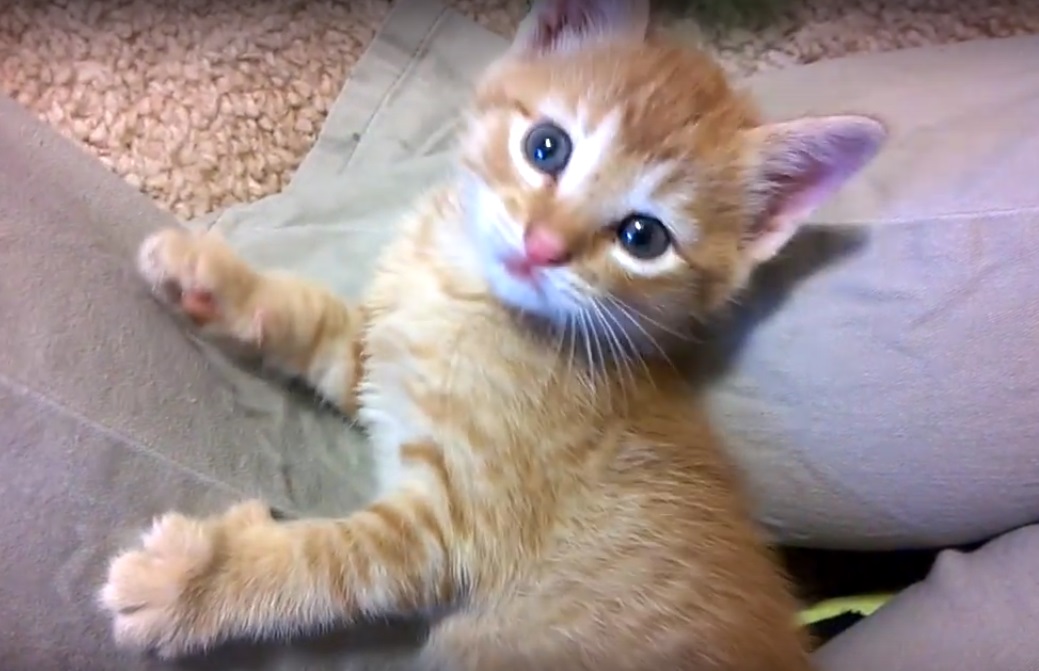 youtube.com
'His name, Skidmark, is a little bit of dark humor, but we thought it was appropriate considering that's exactly what he could've been'. But, thanks to the biker, Skidmark was now safe and he was getting all the attention he needed. They also went to the vet…
9. Updating on Skid's Situation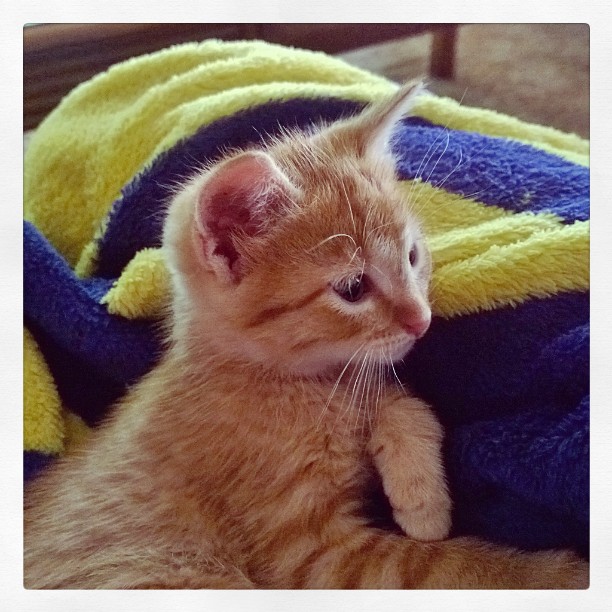 dognmeows.com
At the vet, Laney found out that the kitten was almost in perfect condition. He had a benign ringworm issue, but nothing more. He was a healthy four-week-old kitten. But the woman wondered if the kitten had an owner or if he was a stray, so she did this.
8. Searching For The Owner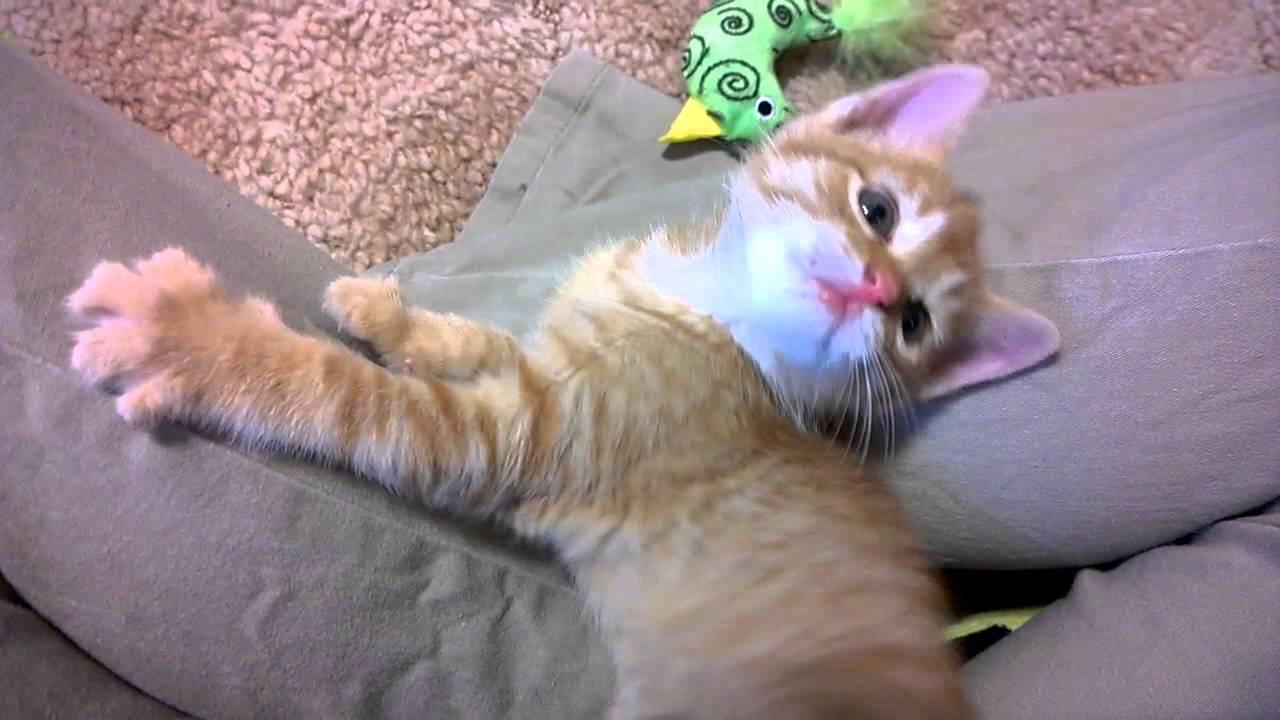 youtube.com
The incident took place in Oklahoma and Laney provided on her video her phone number in case someone was looking for their kitten. Fortunately for her, Skid was a stray that she decided to keep! You won't believe how great he looks now!
7. Many Thanks…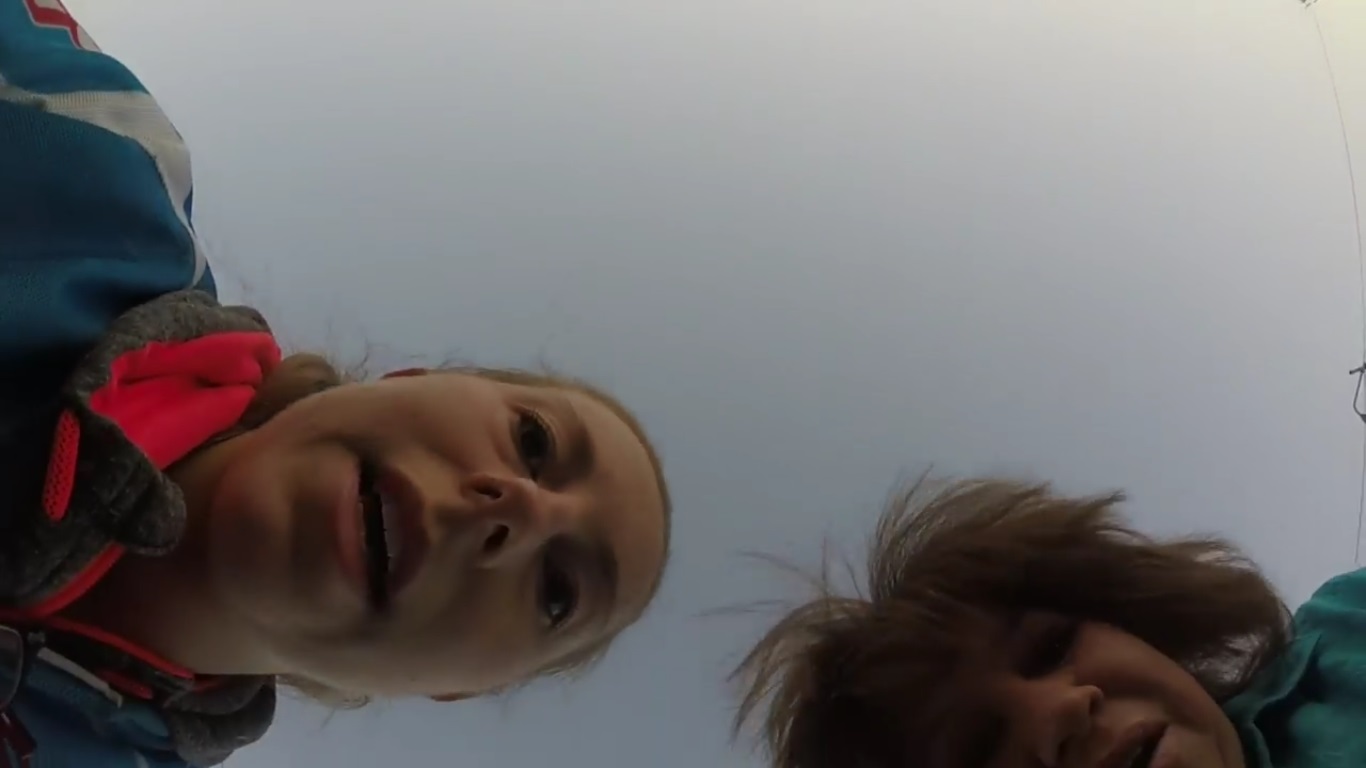 youtube.com
Laney continued to write under the clip which she also posted on Reddit. She was thankful for 'the mystery lady that helped and all the people that paid attention and stopped'. She took care of the kitten and, not only did she save its life, but she also gave him a home and a friend! Check him out in the following photos!
6. Getting Home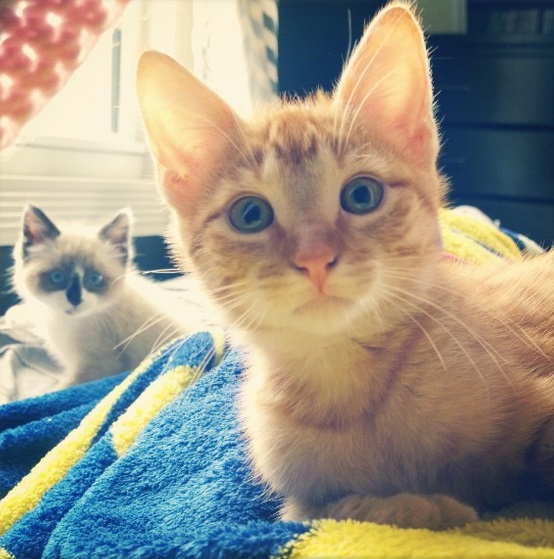 instagram.com
When she went home with the kitten, she posted a video of him and told the public that 'the dork is home and happy'. And more than that, soon after their adventure, Laney created an Instagram page for her orange kitten to keep us all updated! These are the best photos of the ball of fur. We promise they will warm your heart…
5. Skidstagram1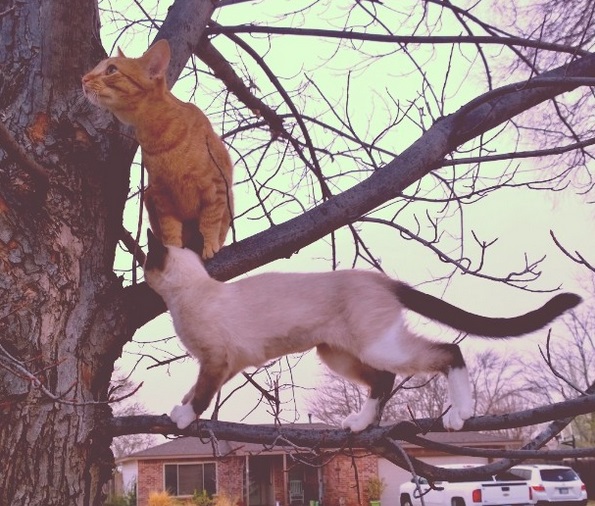 instagram.com
You can follow Skid and Dany on their Instagram page – skidstagram1. You'll see pictures and videos of them as little babies and as adults. Laney also shares her funny stories about these cute guys and she even has a great description of the two fur balls.
4. Skid and Dany
dognmeows.com
Skid is the 'dodger of tires, and biter of toes', and Dany is his sister, 'the Cat-leesi of the Great Cat Nip Sea, Daenerys'. Laney's story got so famous that she was interviewed by the media. A kind deed goes a long way! Here's how she became famous…
3. Spoiled Kitten!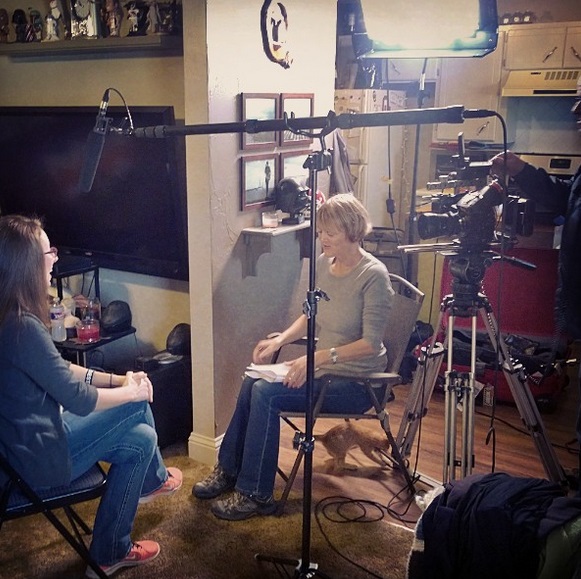 instagram.com
Guess who's a spoiled kitten? Yes, it's Skid! He is a keeper, and ever since Laney saw him, she knew he'd become a member of their family: 'It would be very hard to give away a cat that came into your life like this!'
2. A Common Hiding Place
dognmeows.com
In the cold season, cats usually hide into the engine block or under to car to keep warm. Probably Skidmark did the same and then jumped out in the middle of the intersection. But as Laney said, Skid is very lucky and doing well.
1. It's Incredible!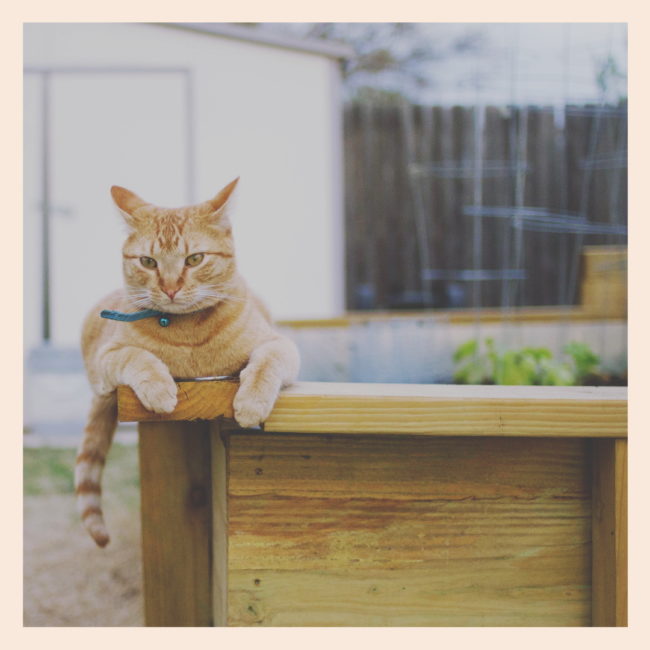 dognmeows.com
This story is an incredible adventure for both Skid and his new human mommy. The scared kitten is now a happy and healthy cat, who loves to check out the backyard with his sister Dany, of course under Laney's supervision!