William Kyle Carpenter. This is a name that you have probably heard by now. He is the biggest American hero and if you haven't heard his story by now, this is the perfect time. Here's how he became a national hero…
20. William Kyle Carpenter
Media Source: relayhero.com
This is William Kyle Carpenter. He fought for this country as a United States Marine and had earned the rank of Lance Corporal, then while he was on duty something happened and it changed everything…
19. Afghanistan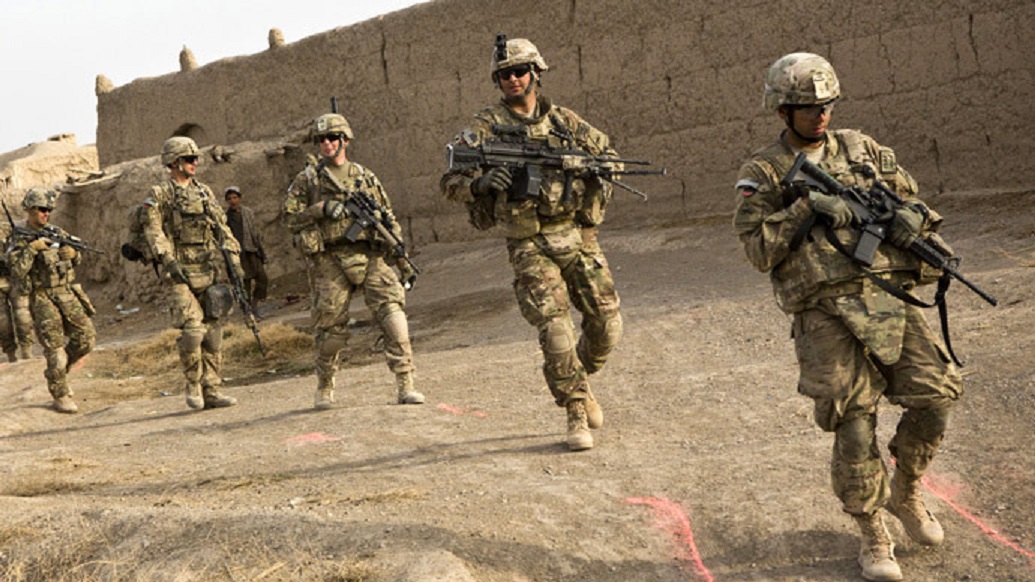 Media Source: global research
In 2010, he was sent to fight the war in Afghanistan and during a firefight, he saw a grenade coming in their way… Something had to be done…
18. A True Hero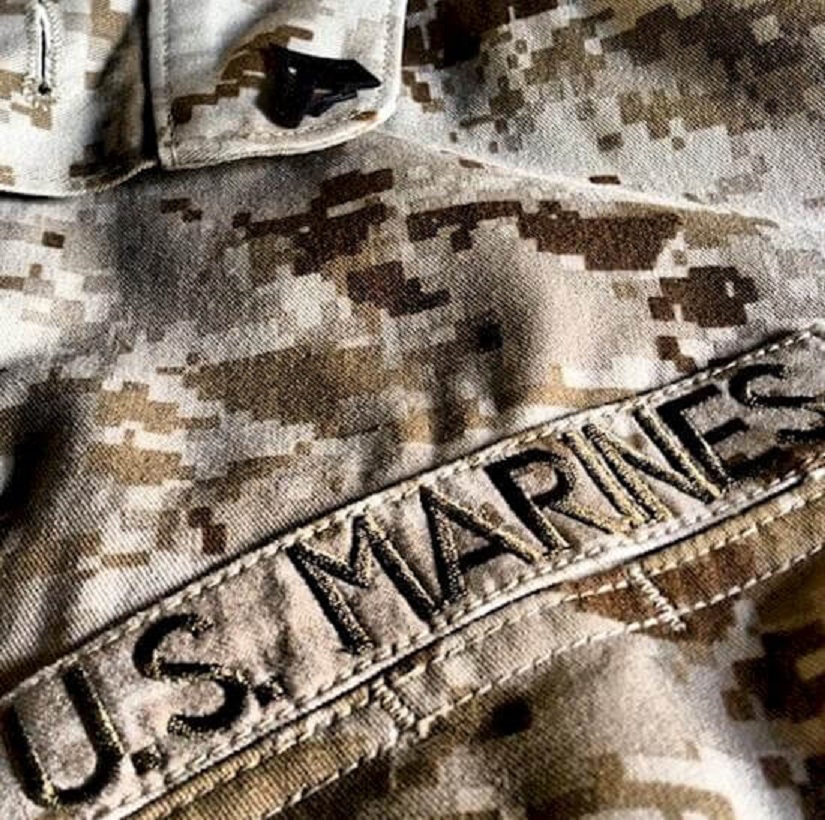 Media Source: relayhero.com
Without a second of hesitation, William decided to shield his friend from the grenade with his own body, an act not anyone would be able to do.
17. Damaged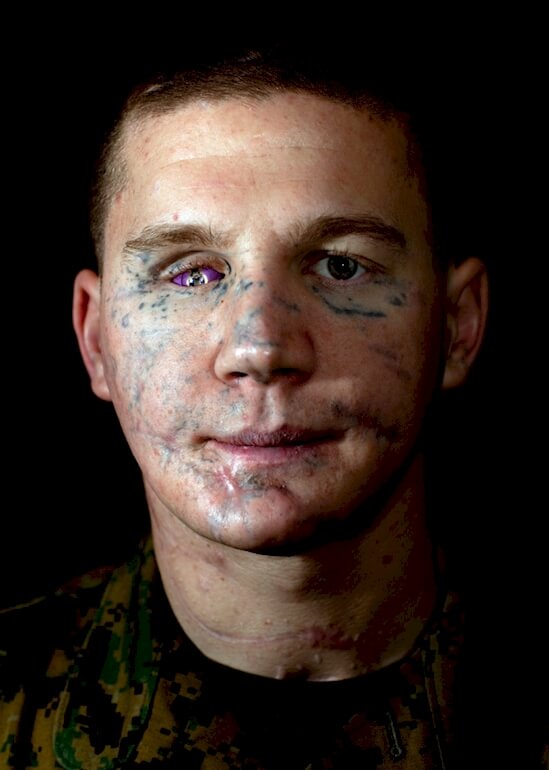 Media Source: relayhero.com
As it is obvious, the human body is not capable of withstanding such a blast from a hand grenade, so his whole body was completely destroyed.
16. Survival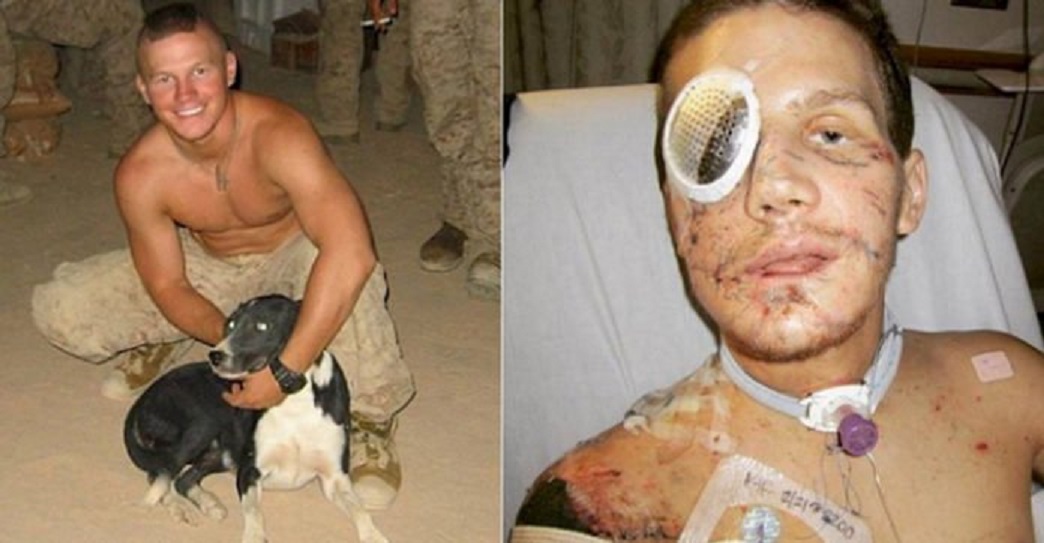 Media Source: relayhero.com
Even after the enormous blast that was upon his body, William miraculously survived. But his body was completely damaged.
15. The Damage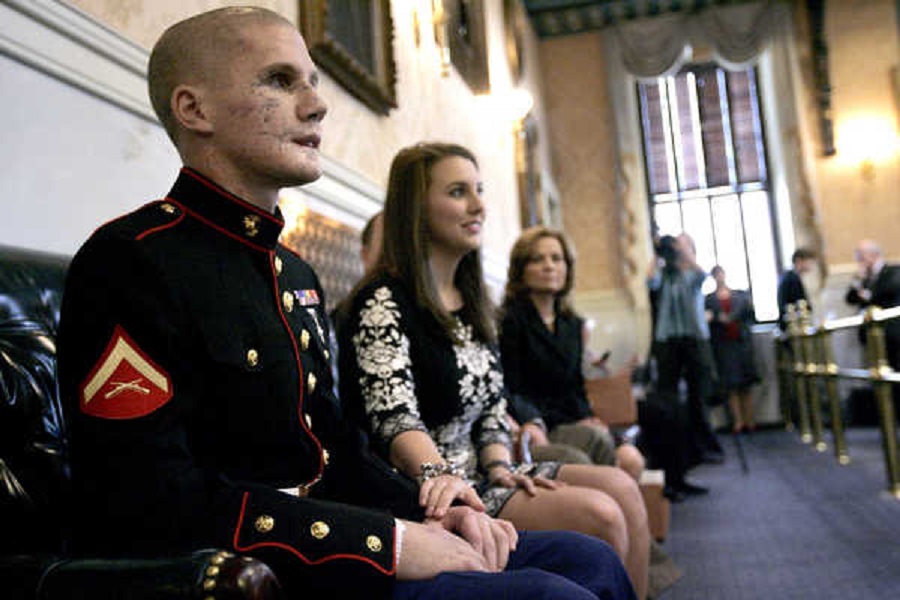 Media Source: woundedtimes
He was immediately brought into the camp Bastion and was pronounced P.E.A. Which dictates bad news…
14. P.E.A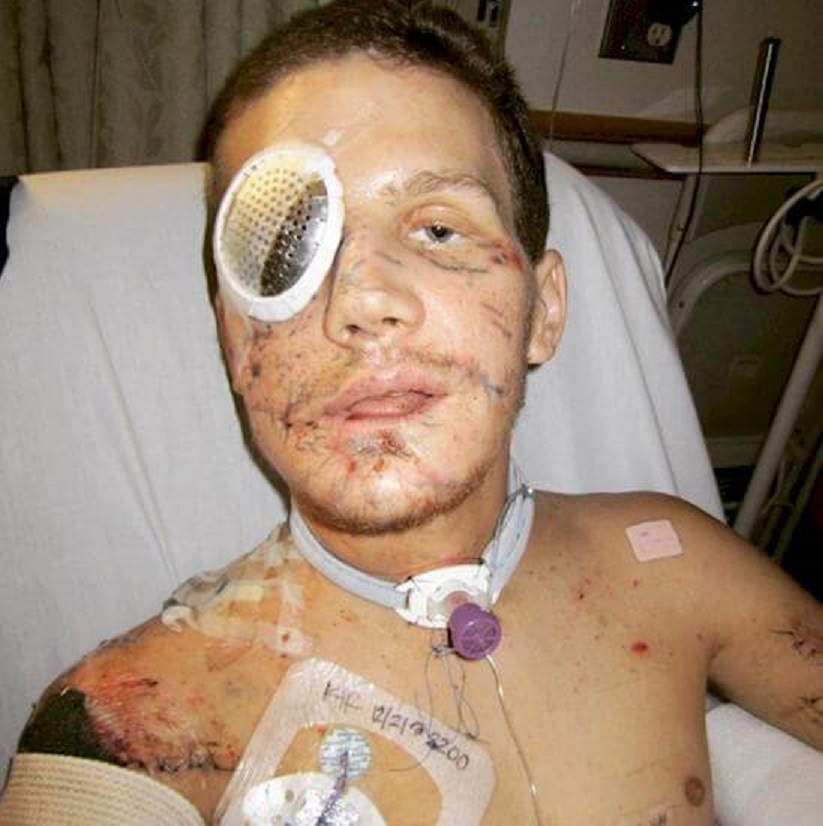 Media Source: relayhero.com
P.E.A means patient expired on arrival. It meant that his body was done fighting and it just gave up. But it didn't end up that way, as he was determined to survive!
13. Survivor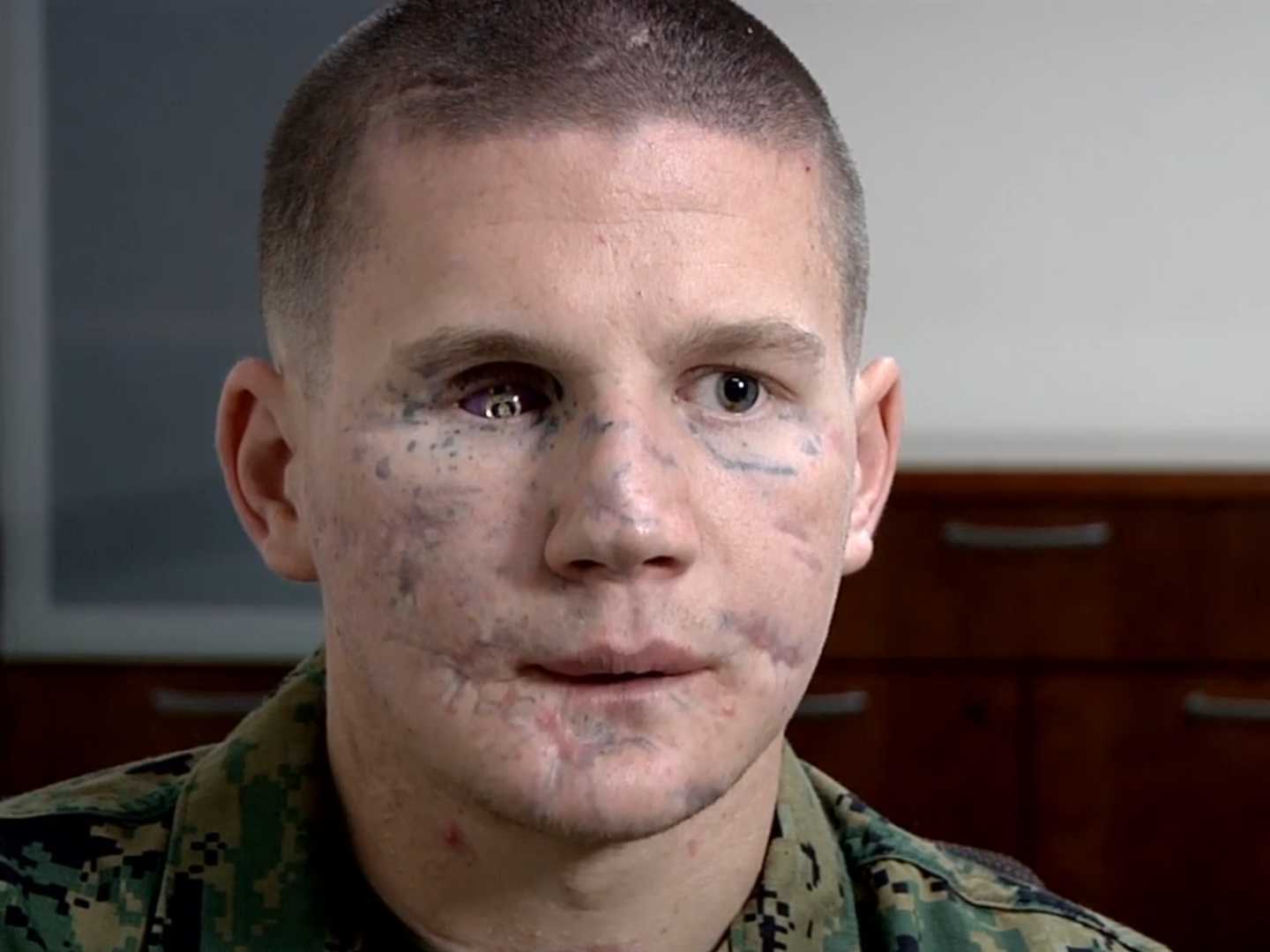 Media Source:
Technically, William Kyle Carpenter was dead. There was nothing the doctors could have done, but he wasn't done with this world, so he kept on fighting against all odds.
12. Surgeries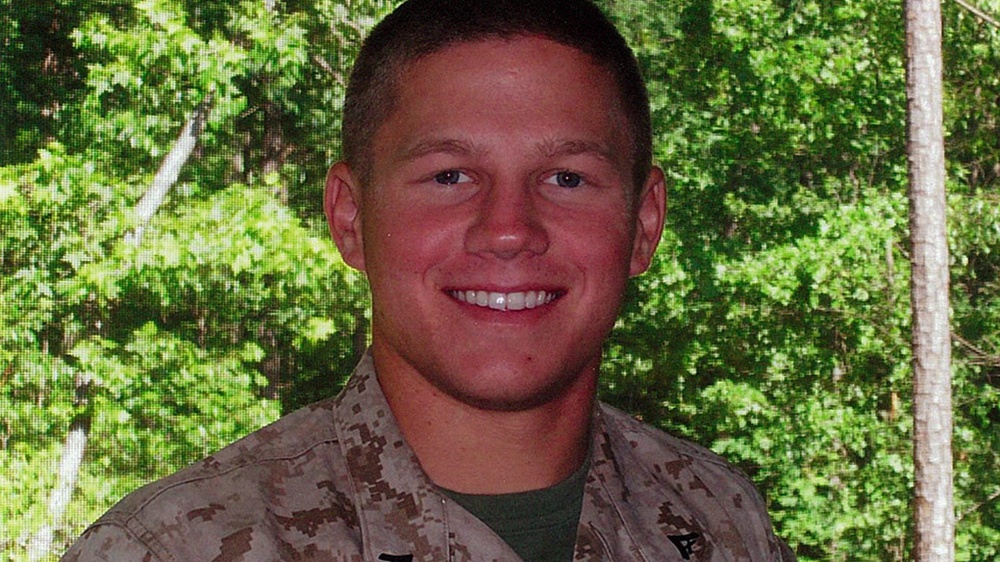 Media Source: DVIDS
Over the next two and a half years, William was in the hospital and had done over 40 different surgeries. And they were not normal surgeries, as you're about to find out…
11. Surgeries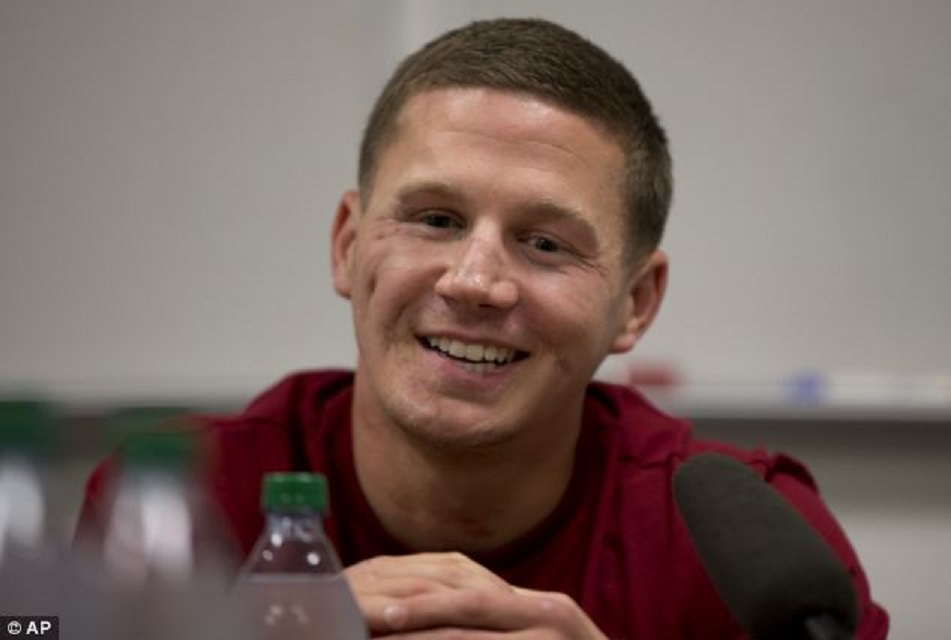 Media Source: Daily Mail
One of the most important surgeries was the brain surgery. It had to be done to remove the shrapnel from his head. A lot of other changes had to be made…
10. Prosthetic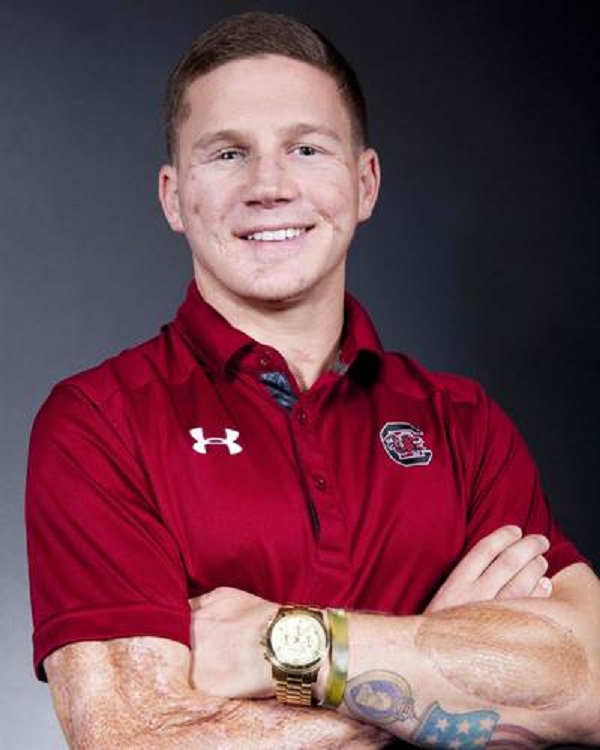 Media Source: shallow nation
He also has a prosthetic eye, a new jaw, and new teeth. His whole body had to be changed in order to live a normal life. But he did not give up, although even doctors weren't sure about how well he will adapt to the new implants.
9. A Hero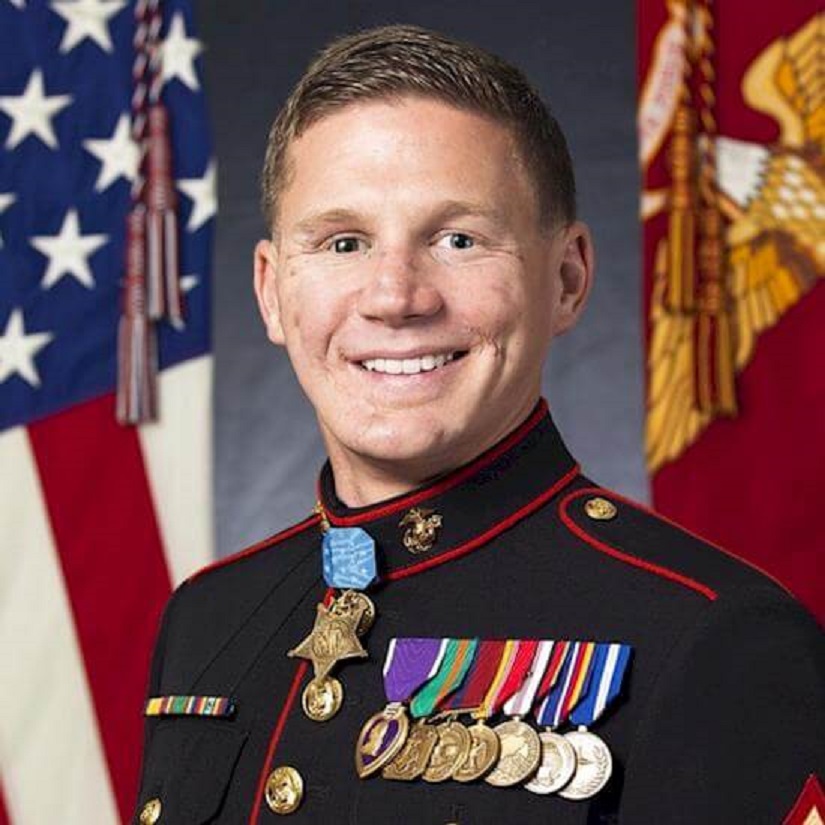 Media Source: relayhero.com
After all he has been through, now he is able to go snowboarding and he can even jump from planes. He even completed the marine corp marathon. And that's not all!
8. Motivational Speaker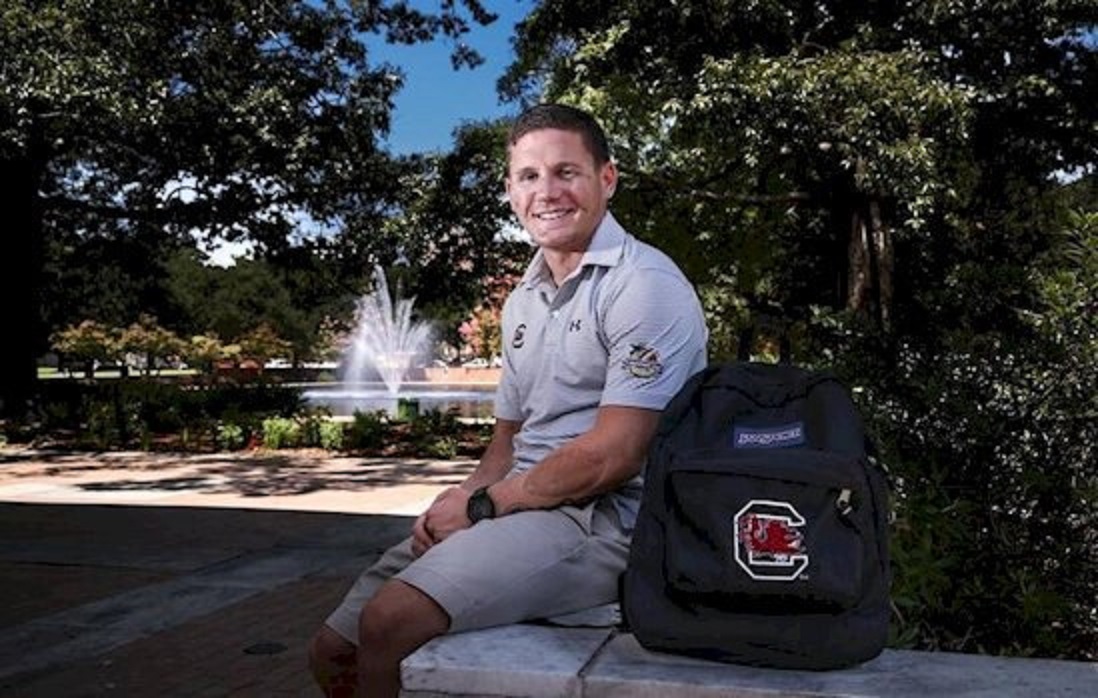 Media Source: relayhero.com
Now he is a retired veteran, working as a motivational speaker. A true example for all of the soldiers out there. He has been awarded numerous medals for the act and he even received the most important one. Check it out in the next photo!
7. Medal of Honor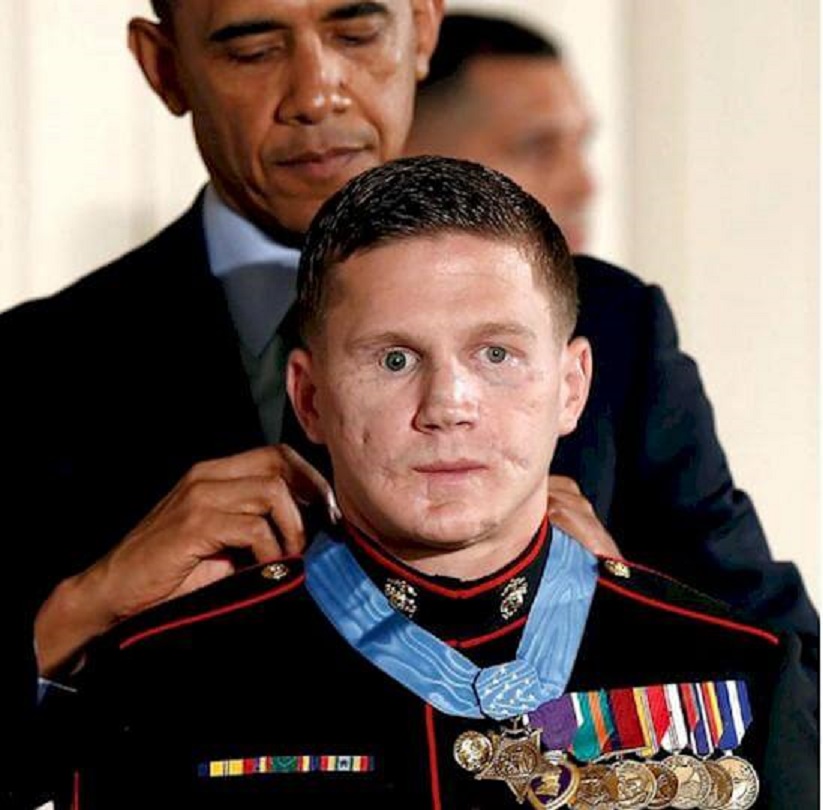 Media Source: relayhero.com
The medal of honor is the most prestigious medal a soldier can get. And as expected, Kyle had received his medal from the President Barack Obama. It doesn't end here, as Kyle is determined to live his lide to the fullest.
6. Purple Heart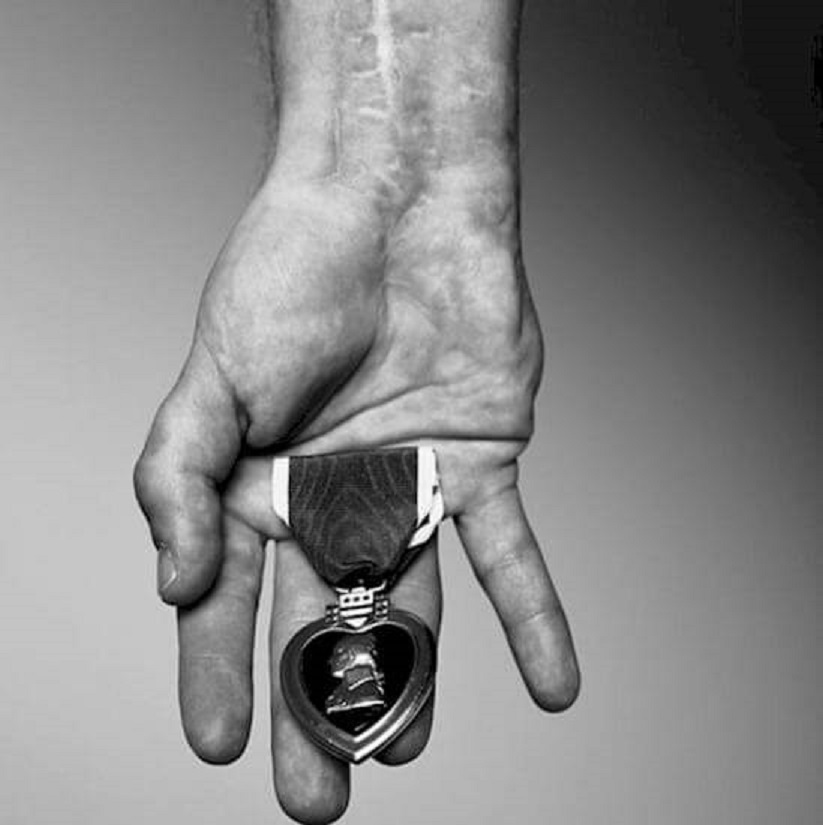 Media Source: relayhero.com
He was also awarded the purple heart. A United States military decoration that is given to the wounded and the dead. He is also a student…
5. A Student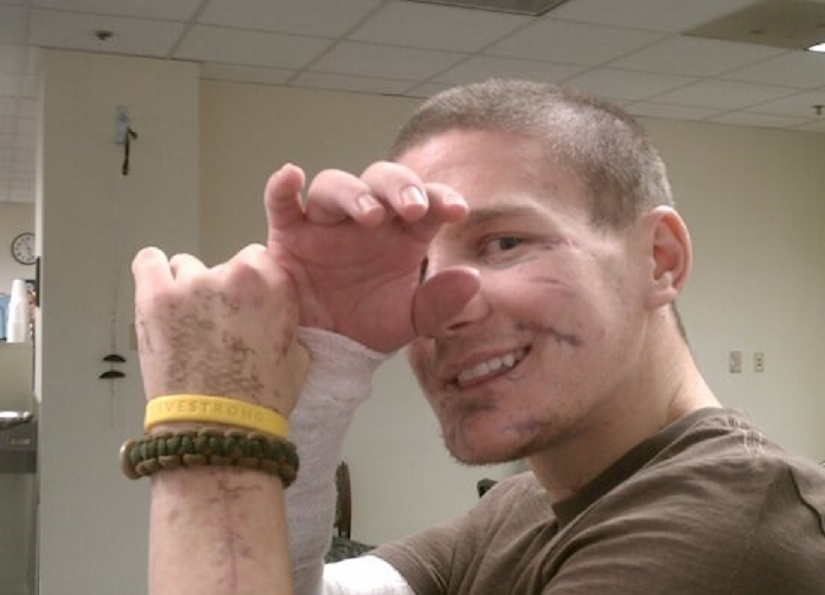 Media Source: relayhero.com
Kyle is retired from the military and is currently working on getting his degree in philosophy at the University of South Dakota.
4. An Example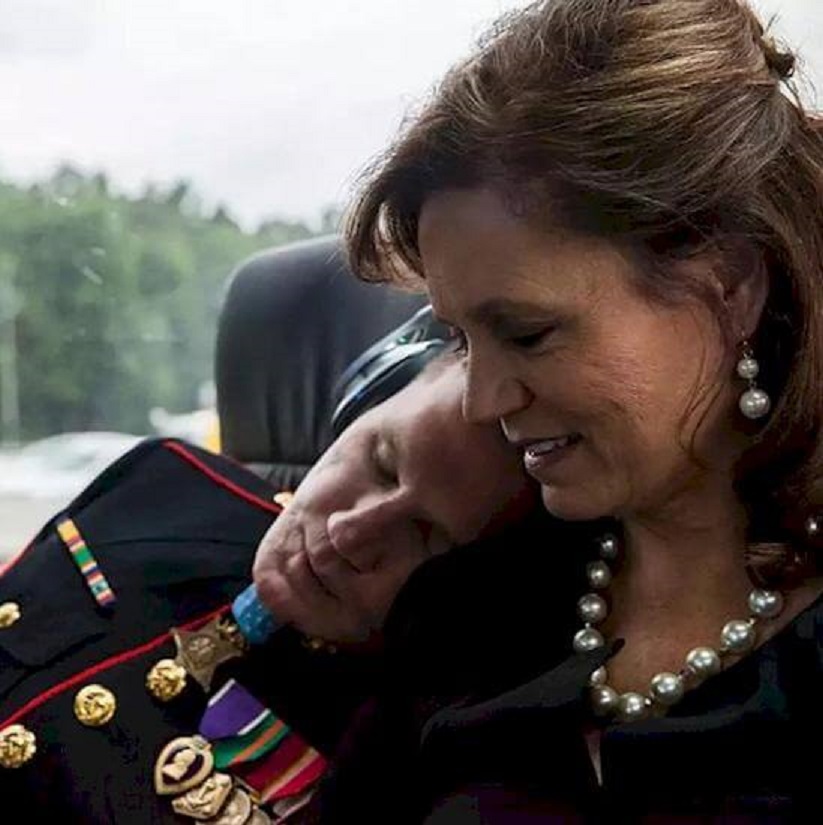 Media Source: relayhero.com
He also does charity work. He has been truly devoted to being an example to every kind of person on the planet. And he is doing a great job!
3. American Hero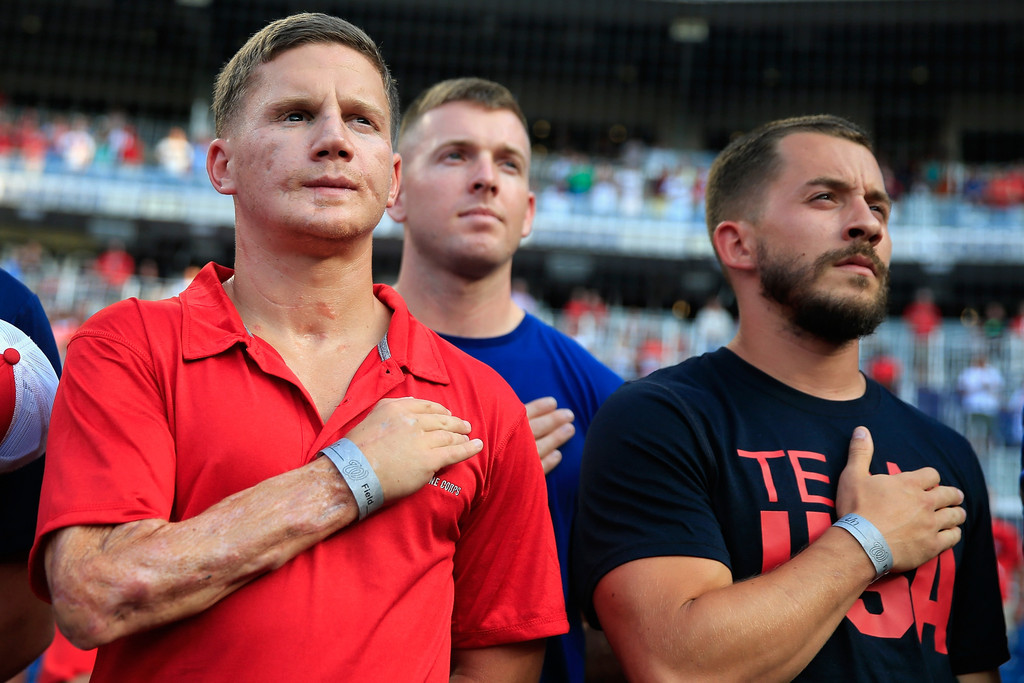 Media Source: zimbio
Almost everyone knows about Kyle and his heroic act that happened in Afghanistan in 2010. He will remember the moment for the rest of his life, and we will remember him too.
2. True Soldier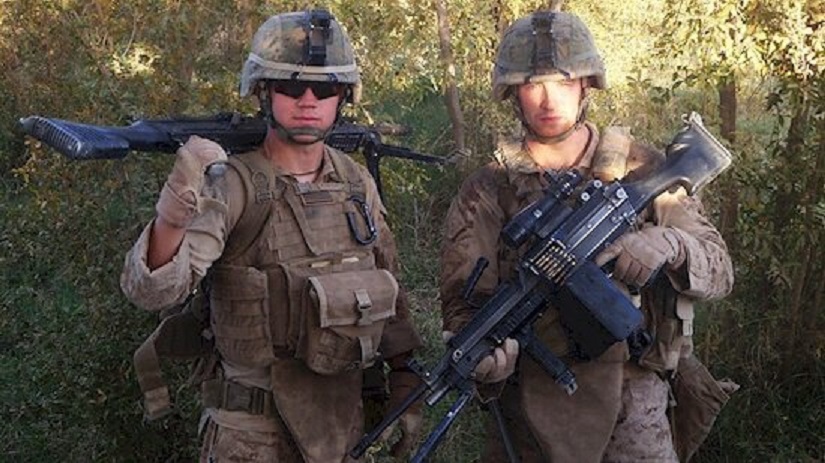 Media Source: relayhero.com
What Kyle did for his friend, every person on the planet should do the same for their true friend. It is in the human nature to help the people we love.
1. The Story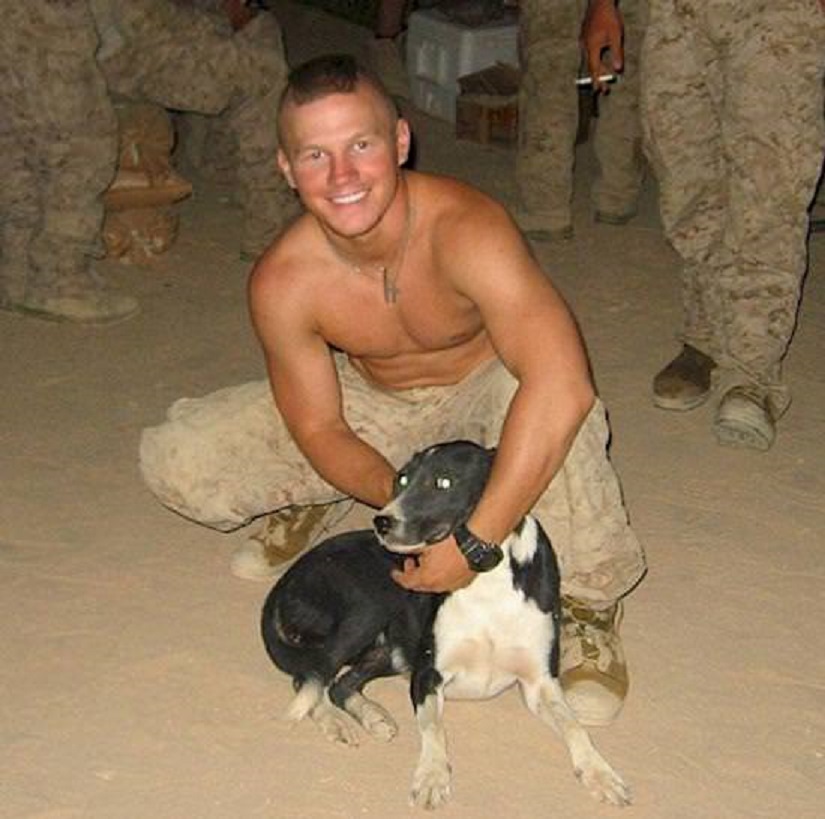 Media Source: relayhero.com
The story about William Kyle Carpenter shows us the perks of being a friend and a true hero. It is something we should all try to be.