The stray puppy who was found in a statue-like state after being covered in industrial glue has pulled off a miraculous recovery thanks to the dogged determination of He'Art of Rescue Foundation.
Beating death so closely, now he's living a healthy life in his new home. Keep reading to witness the incredible fight back and finally a smile on the face of a little warrior.
Don't miss out on his recently found pics which are just unbelievable!
20) Meet Pascal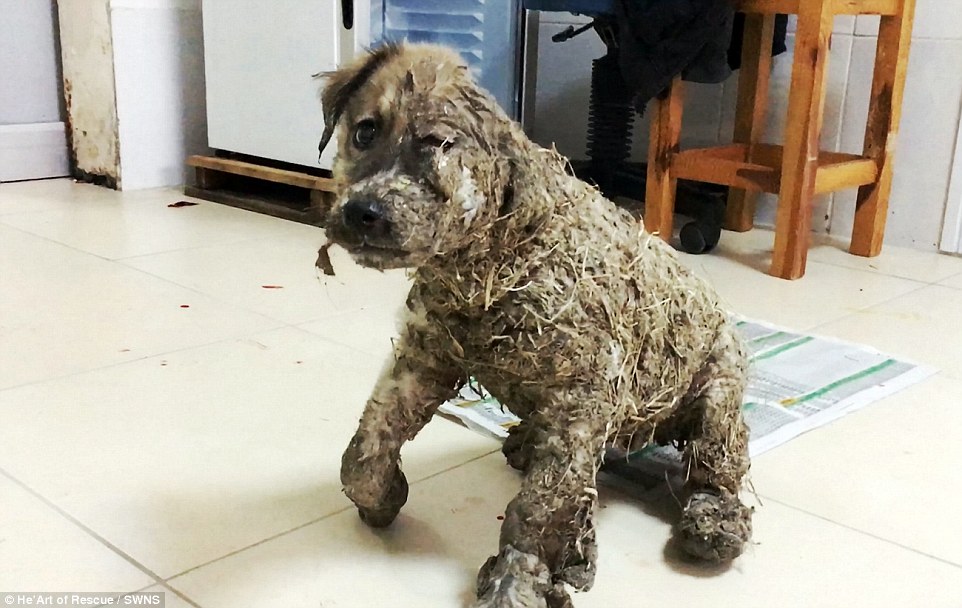 Source: Facebook.com
Pascal was 4 months old when he was brought to the hospital in a near-death situation in Turkey.
19) Heartbreaking Pictures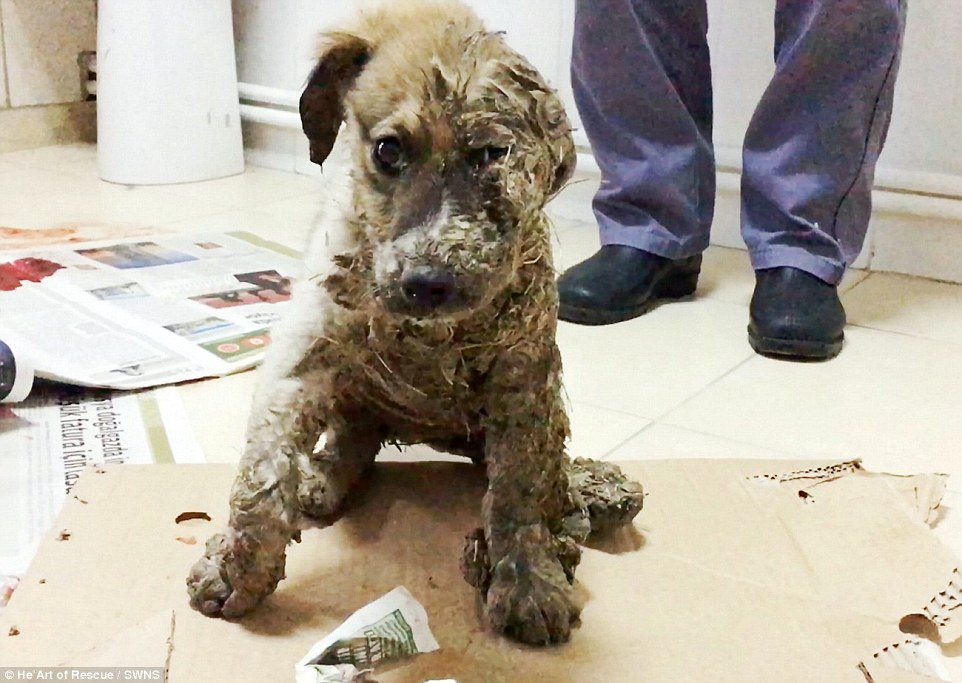 Source: Facebook.com
Some cruel kids covered Pascal with industrial strength glue. They didn't consider it enough and later dragged the poor puppy in the mud.
18) Death Petrifying Pascal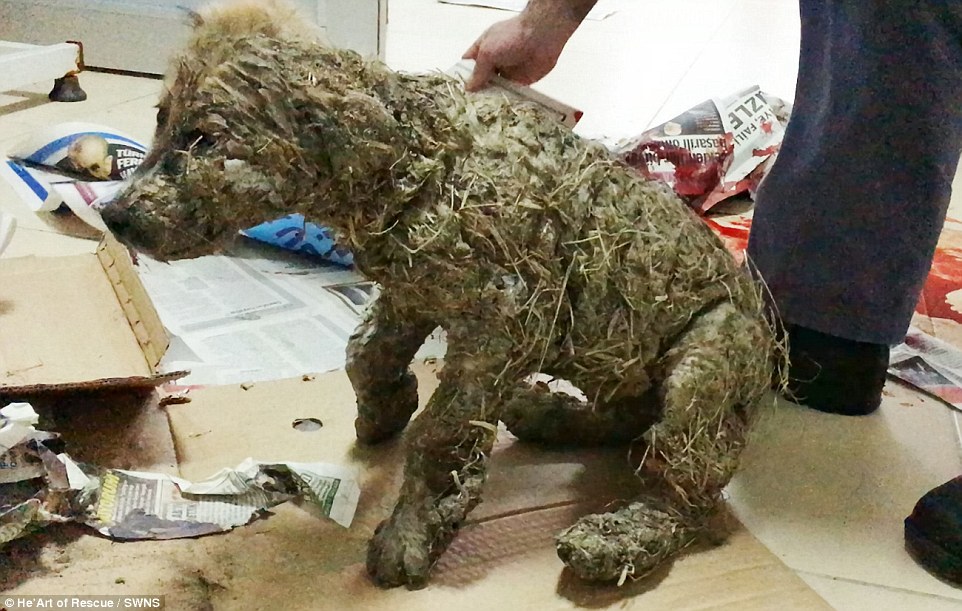 Source: Facebook.com
When Pascal was rescued, he could barely move and nearly turned into a statue. This left animal lovers horrified about human cruelty.
Have we turned this world into a place where the little ones are so helpless and vulnerable?
No, keep reading to restore your faith in humanity.
17) The only body part moving: Tongue
Source: Facebook.com
Entirely covered with glue stuck with mud and twigs, Pascal was so severely abused that his only organ moving fluidly was his tongue.
16) He'Art Of Rescue saves one more canine

Source: heartofrescuetr.org
Humanity hasn't ended and the world isn't just a cruel place. The He'Art of Rescue Foundation found our dying dog and immediately took it to their medical center.
Nobody will believe what a shocking recovery Pascal made, Thanks to He'Art of Rescue Foundation. Check how happy he is now at the end!
15) Tough for Pascal to trust humans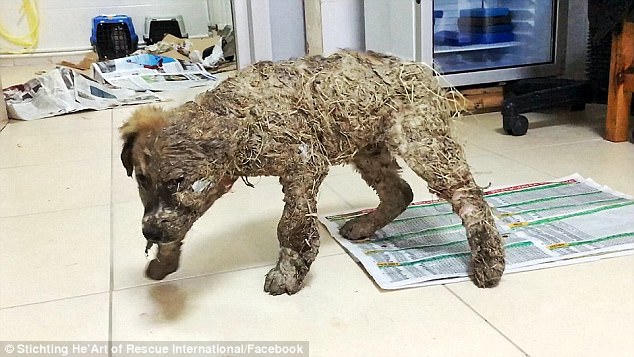 Source: Facebook.com
When brought to the medical center, Pascal watched the staff with mistrustful eyes and somehow managed to crawl in a corner of the room.
14) Heavy Damage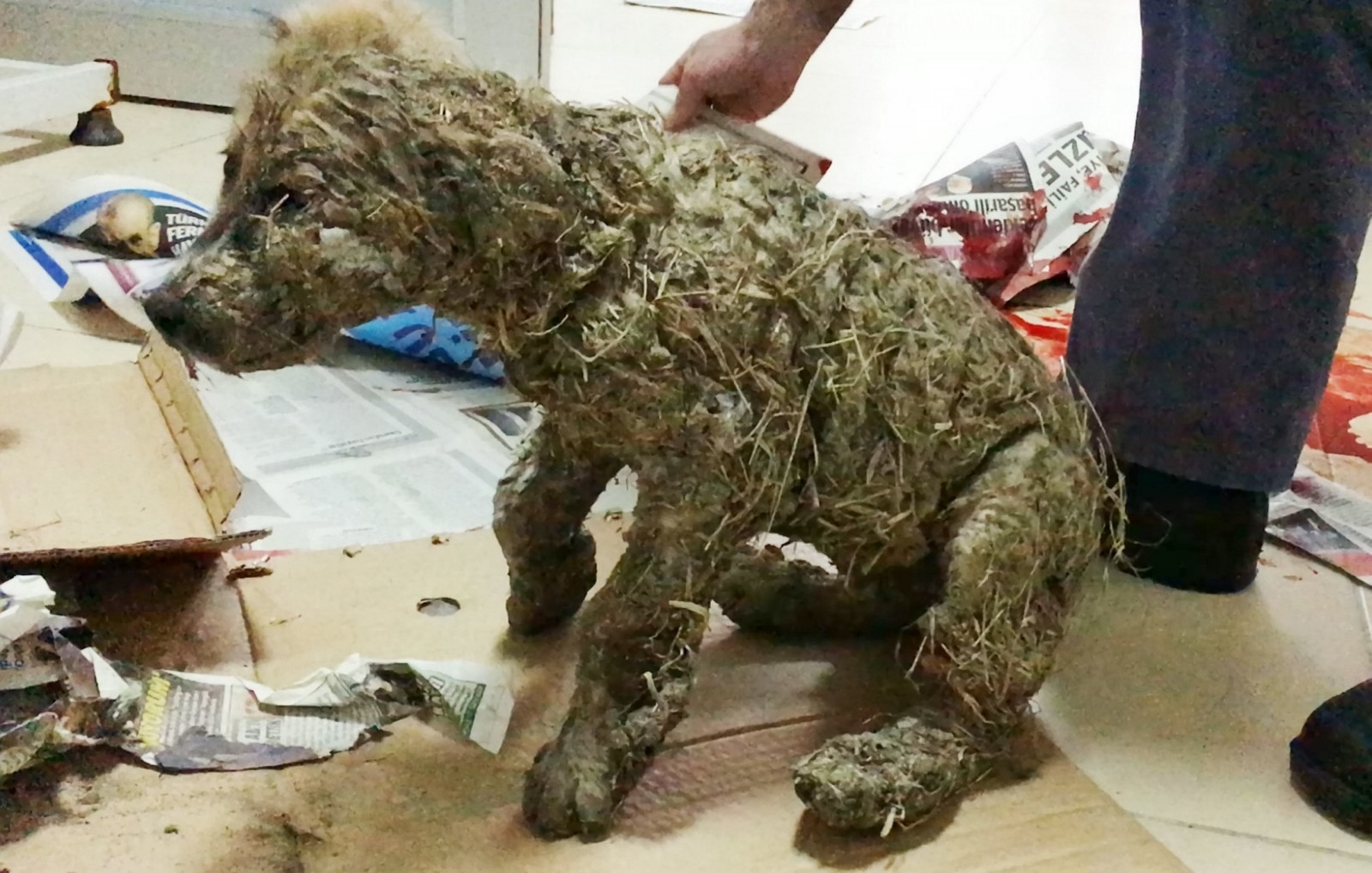 Source: Facebook.com
After examination, the vets found that the situation is worse than they initially thought. The industrial glue – mud/twig combination covered Pascal with a skin like stone. It even hampered blood flow in the entire body and made his ear necrotic.
13) Treatment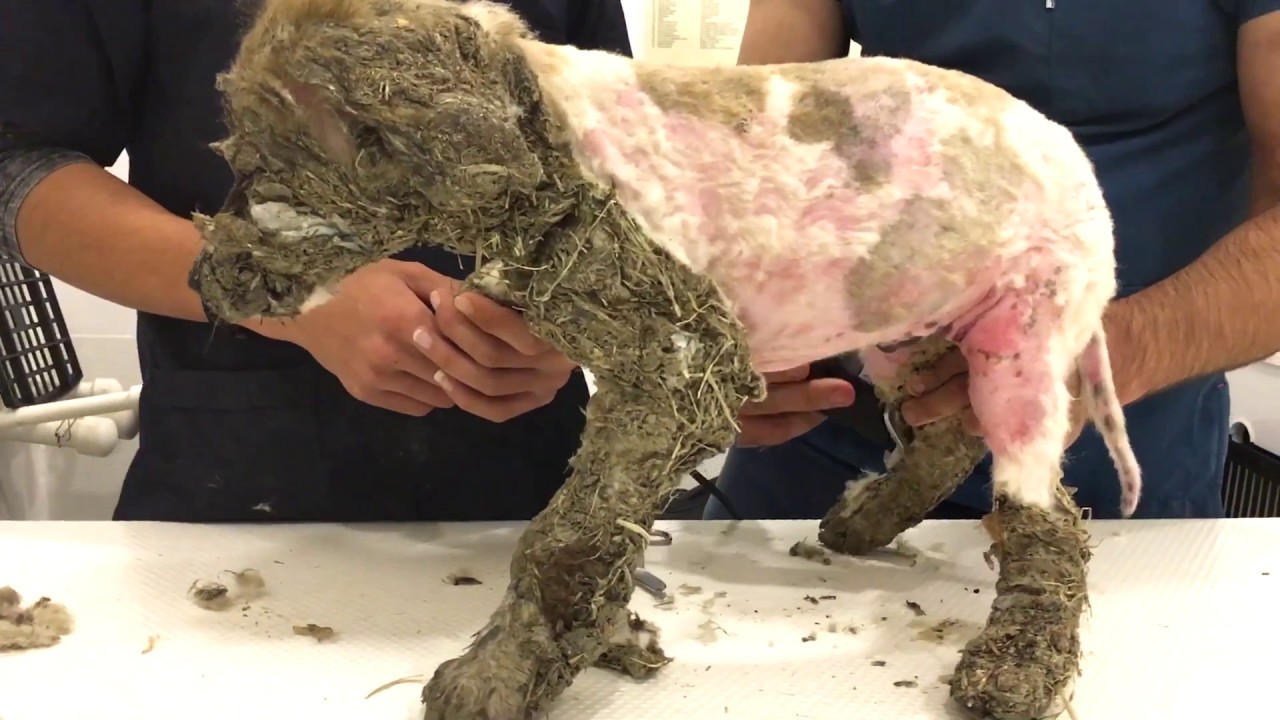 Source: Facebook.com
The vets of He'Art of Rescue Foundation in Istanbul agreed upon removing all of his fur.
12) Painful images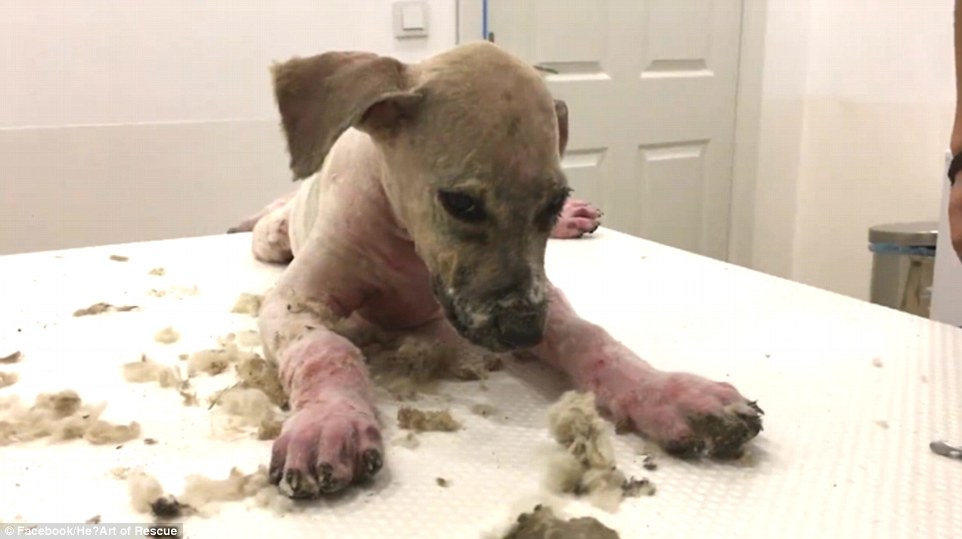 Source: Facebook.com
Removing all his fur was the only way to get rid of the industrial strength glue. It was a tormenting process and Pascal often turned his back to the vets in cries of agony.
But the He'Art of Rescue Foundation made sure these are the last sufferings for the little warrior. Don't miss out on how Pascal looks now and how he's enjoying his life on the coming slides.
11) Completing the treatment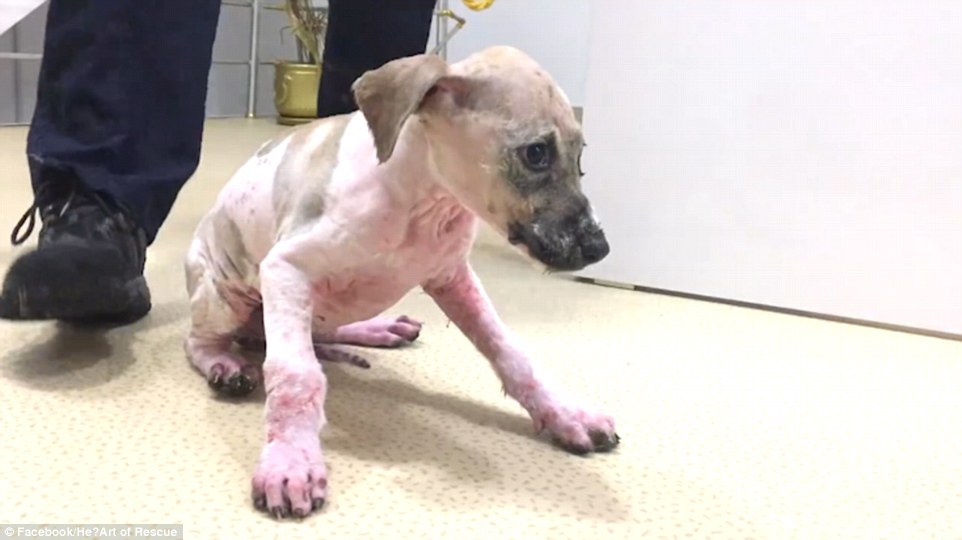 Source: Facebook.com
After all of his hair was removed, Pascal underwent a series of medical baths to help aid his recovery from the extreme damage the chemicals in the glue did to his skin.

10) Saved from death, But still not alive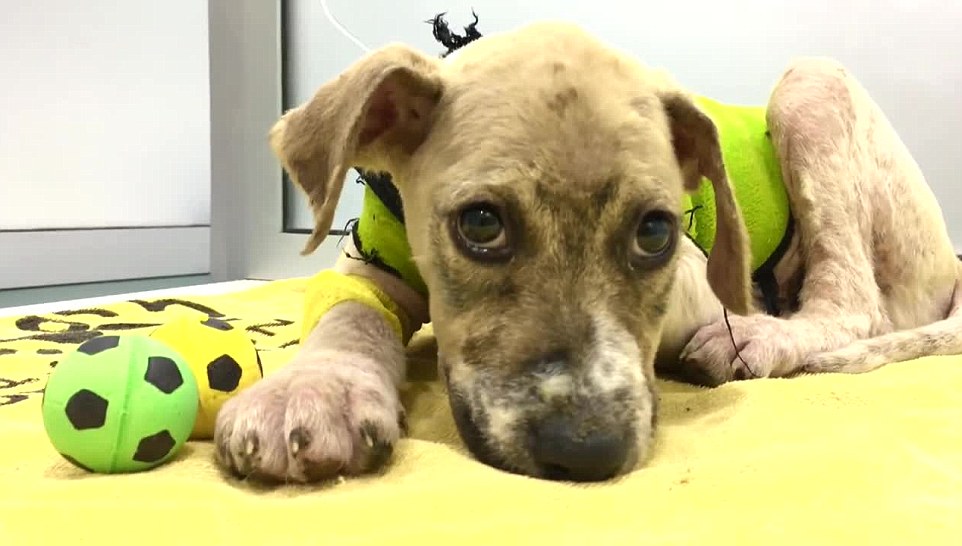 Source: dailymail.co.uk
Because of the exceptional efforts made by the vets, Pascal was saved from death. But the mental trauma was too severe for him to trust humans again.
Founder of He'Art of Rescue, Nur Rima Yola, expressed her emotions: 'Pascal was in a miserable state when I first saw him inside that box. He was not moving, he had frozen, very scared and very traumatized.
After the glue has been removed, he stood in shock for one day. He was even turning his back to hide when he saw people."
9) Millions showering love for Pascal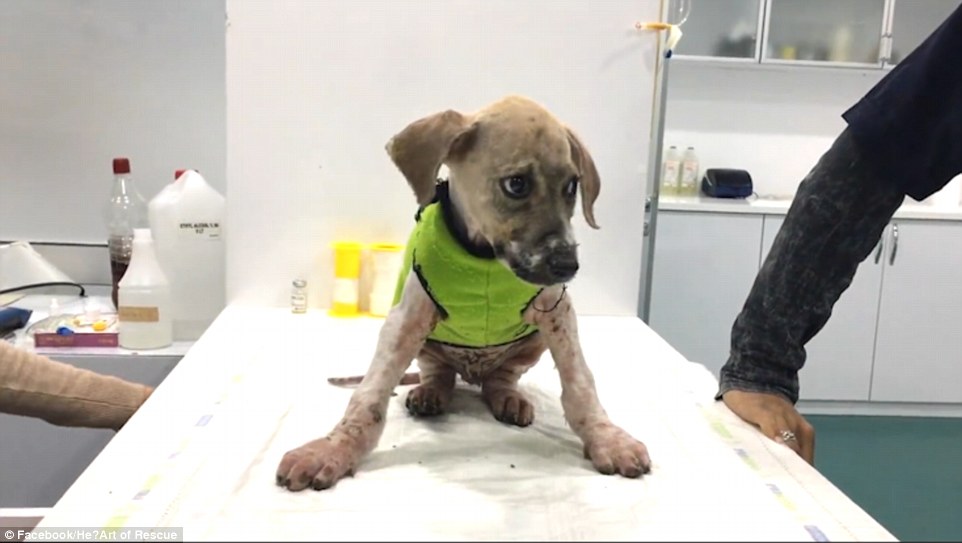 Source: Facebook.com
Pascal's videos went viral and he started picking up admirers from around the world. Everybody wanted to contribute in the fundraising campaigns for covering his medical bills.
8) Regaining Pascal's trust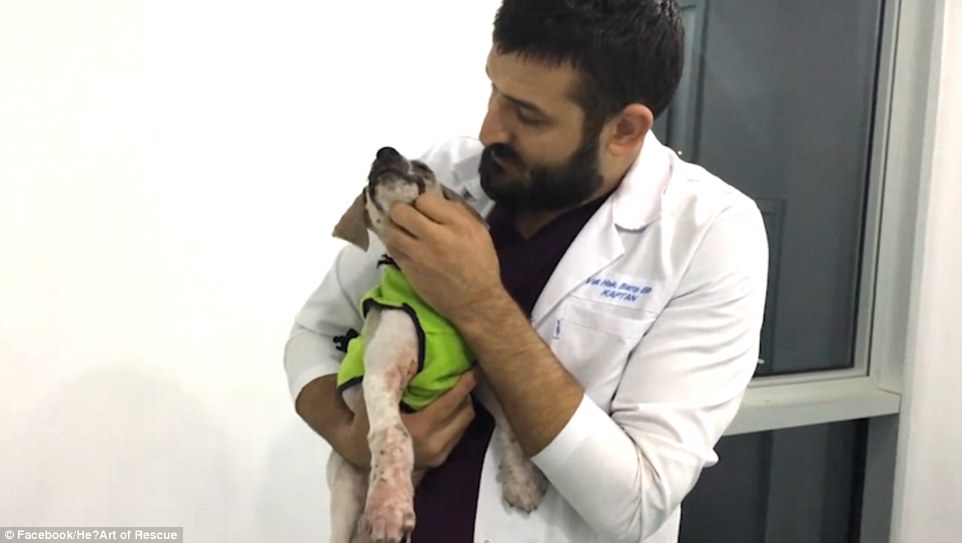 Source: Facebook.com
With so much love from He'Art of Rescue, Pascal slowly started trusting humans again. He developed a close bond with his dedicated doctors.
Nur Rima Yola added, "He is doing better, slowly getting used to the staff in the clinic where of course love is being poured towards him.
He especially bonded with one of the doctors who is in charge of him, Hasan Akin. They are best buddies."
7) Finding New Friends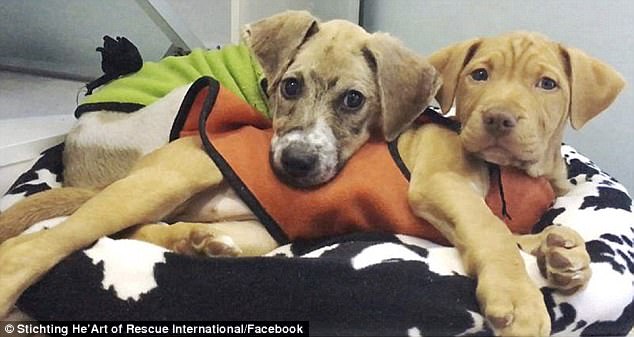 Source: Facebook.com
Pascal started getting his hairs back along with trust. He made close friends with a fellow rescue dog. This helped him greatly in getting out of his shell.
6) Starting a New Life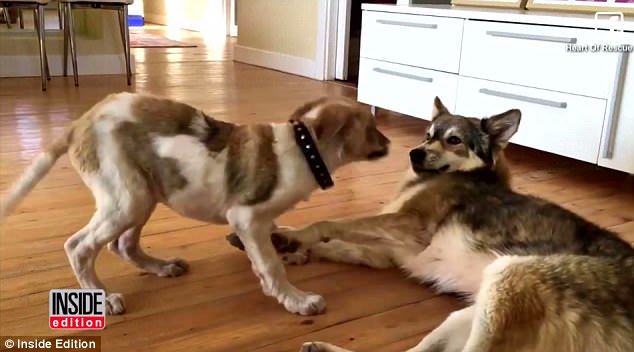 Source: Facebook.com
As a part of his recovery, Pascal was sent to a foster home where he learned to play with a buddy and live like a normal, happy dog.
5) He'Art of Rescue Team Overjoyed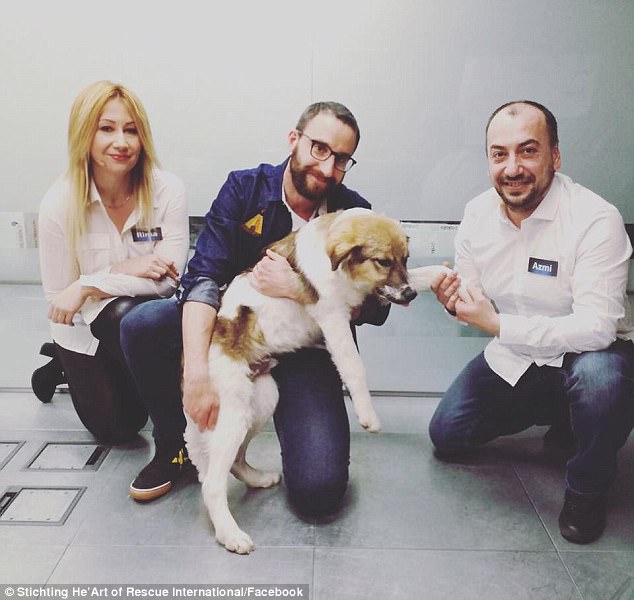 Source: Facebook.com
A big thanks to the He'Art of Rescue Foundation for this incredible recovery and saving one more needy.
Just look at our Pascal now with his thick fur coat!
4) Living with Family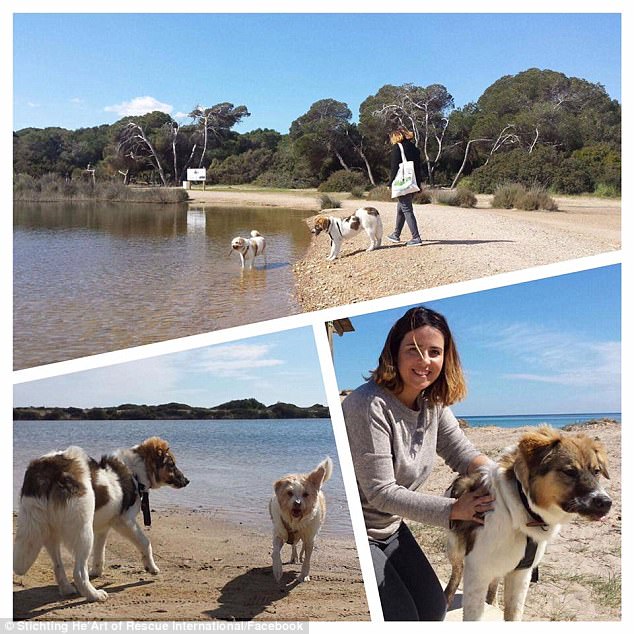 Source: Facebook.com
After months of rehabilitation and care, Pascal now lives with his new family in Spain. He has a new doggy best friend.
3) Running Freely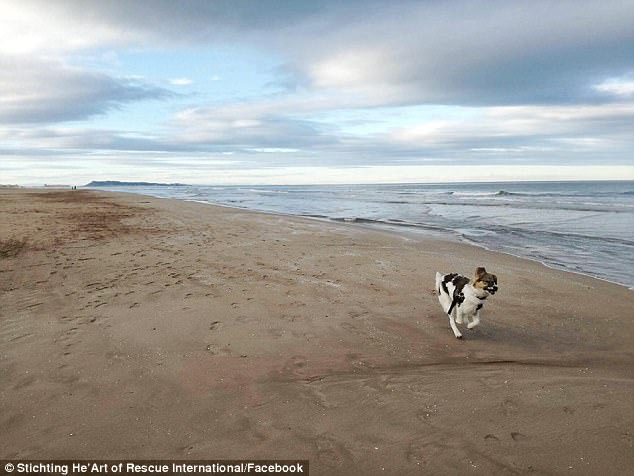 Source: Facebook.com
Recently pics of Pascal running free on the beach were captured and shared over the internet. Coming from when he was just able to move his tongue because of the hardened glue is a big achievement.
2) Finally At Home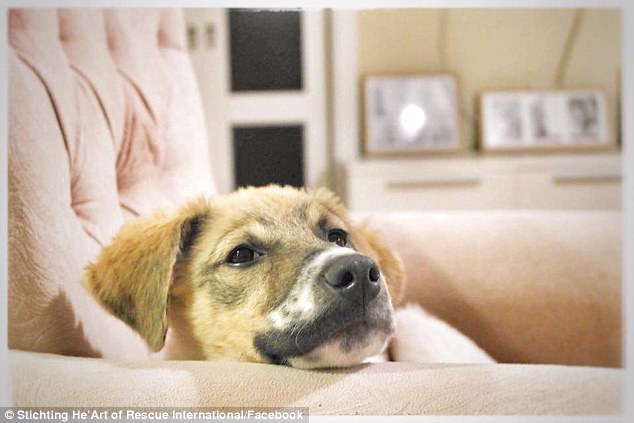 Source: Facebook.com
Pascal is now living a good life, laying on the furniture and being loved. Now his eyes aren't full of fear when a human approaches him.
1) Unbelievable Recovery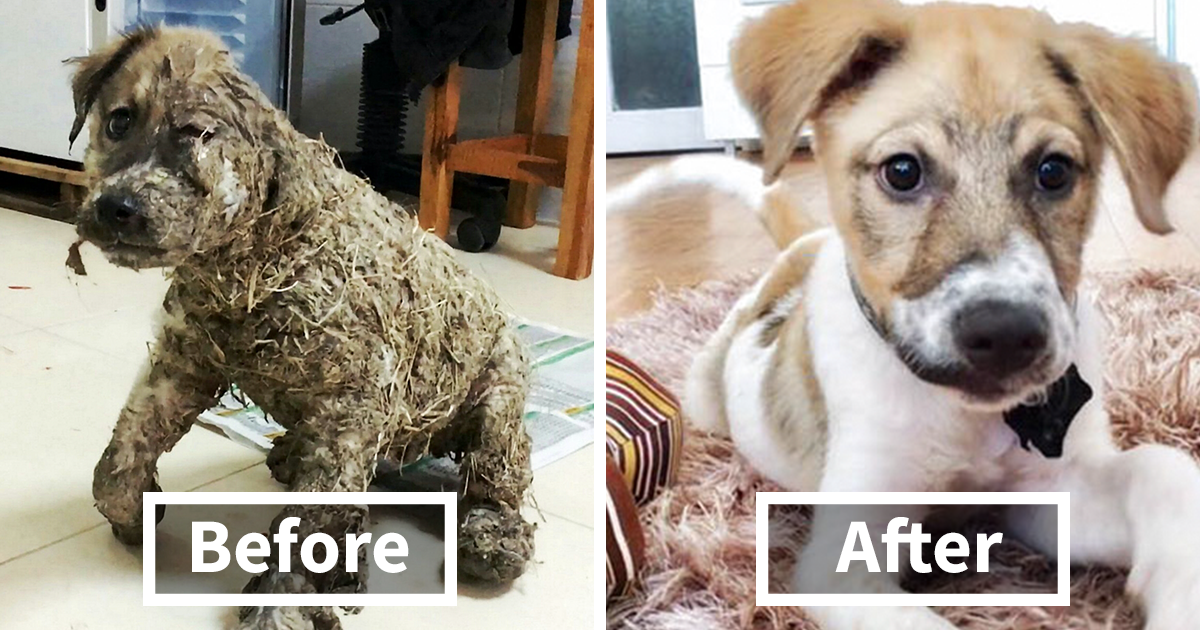 Source: Facebook.com
While many had written Pascal off, It was He'Art of Rescue Foundation's dedication that helped the puppy recover and find a new home.
Kudos to them for saving the helpless animals and rebuilding their trust in humans. But protecting the innocent creatures isn't the sole responsibility of such organizations. We all should take firm actions against animal abuse and stop this world from turning into a cruel place to live in for the little ones.