Animal cruelty comes in different forms. For this poor Jack Russell mix, odds were against her! Her name is Pearl and she was morbidly obese. Her extreme size made it impossible for the poor dog to move and even turn her head! Not only she wasn't taken care of, but her owners abandoned her. When other animal shelters would have euthanized the poor dog, Dog Networking Agents Inc. took Pearl in and started doing everything humanly possible to help the dog lose weight and stay healthy.
It was a long journey, with many complications. Pearl was on the brink of death…
20. Fed to Death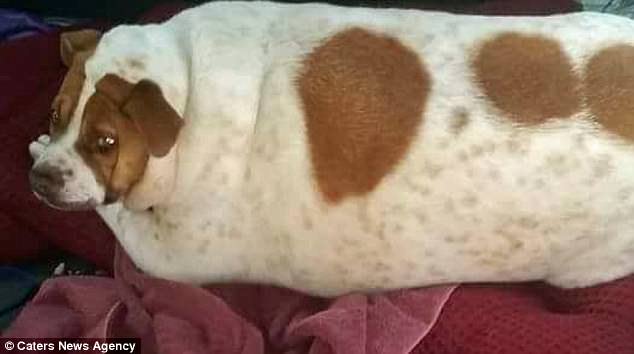 imgur.com
Some animals don't get fed by their owners and some irresponsible people feed them to death. Pearl's heart could stop any minute if she continued to get fed in such an unhealthy manner. But it wasn't too late for Pearl to get better! You won't believe her incredible transformation!
19. Abandoned and Unable to Move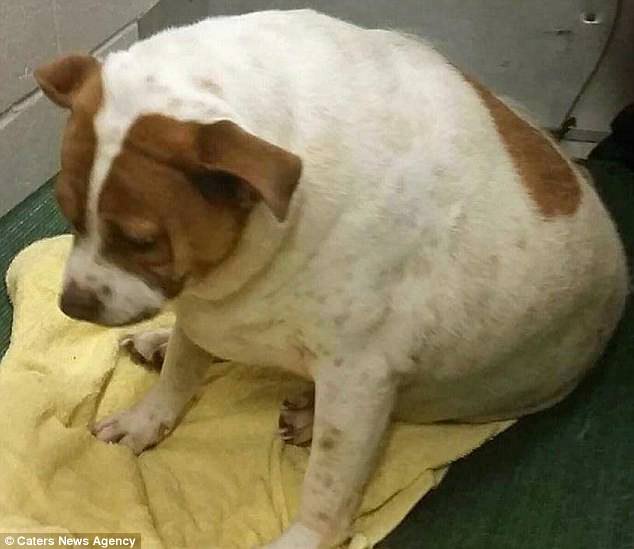 imgur.com
The poor flabby pooch couldn't move on her own. On top of that, her owners abandoned her in a car park, on Kensington Driver, Augusta. Lucky for her, some people saw her and announced the local authorities. Guess how she got to the vet!
18. The Jack Russell Was Morbidly Fat!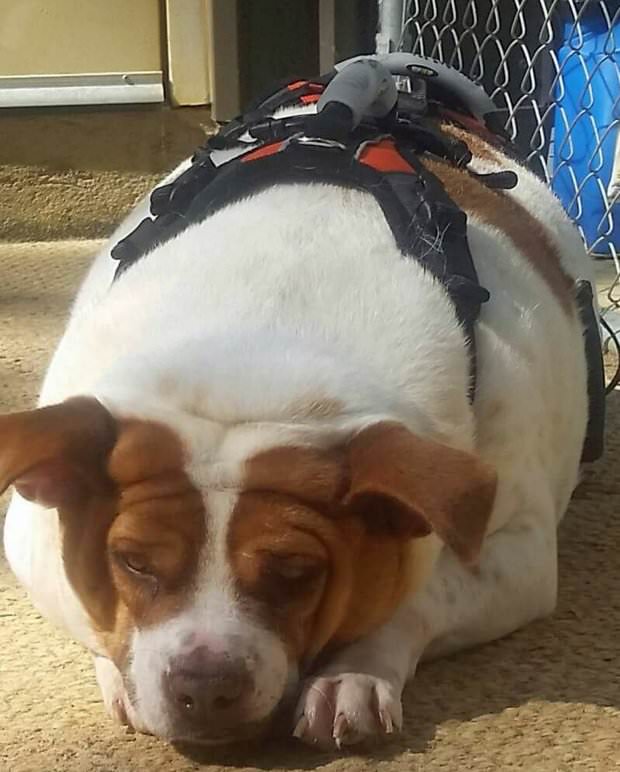 imgur.com
Pearl had to be brought in using a cart! When vets saw her, they were shocked and stated that it was the first time they've ever seen such a morbidly obese pet. They were very concerned, as Pearl's heart could stop any moment.
17. Facing Death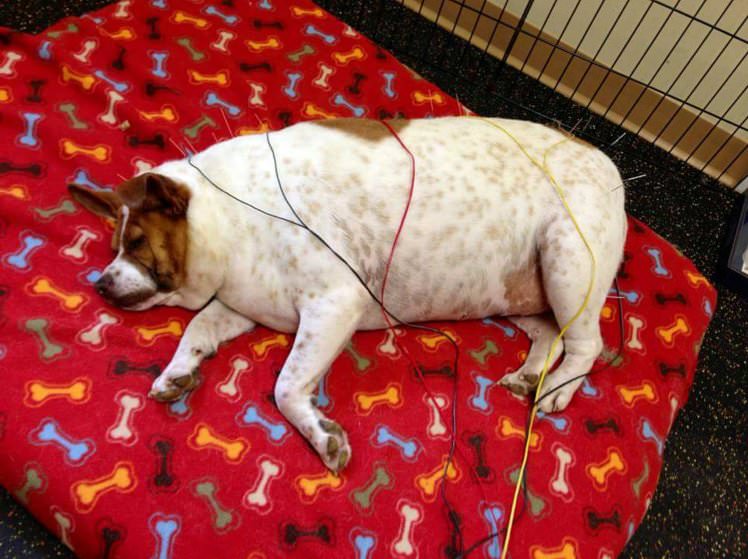 imgur.com
The obese dog had two options: either she lost weight, or she was put down! But Dog Networking Agents Inc. and the one that runs it, Hayley Zielinski (48), gave Pearl a chance. You won't believe how much they all struggled!
16. Before Starting a Diet…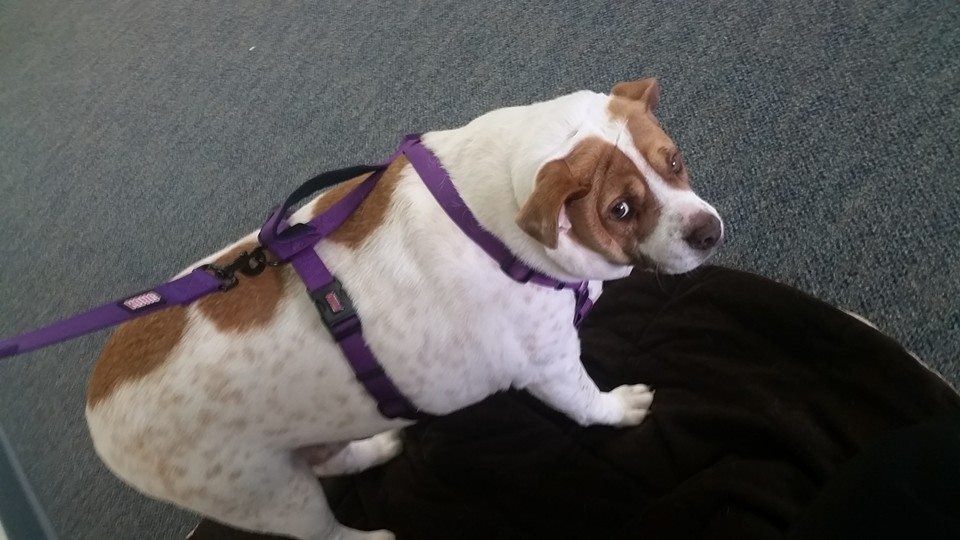 facebook.com
Pearl had to do some bloodwork before starting her long journey to weight loss. The results were great, considering her condition. She only had an underactive Thyroid due to her enormous size. Pearl was now ready to begin losing weight… but how?
15. Medicine and Special Food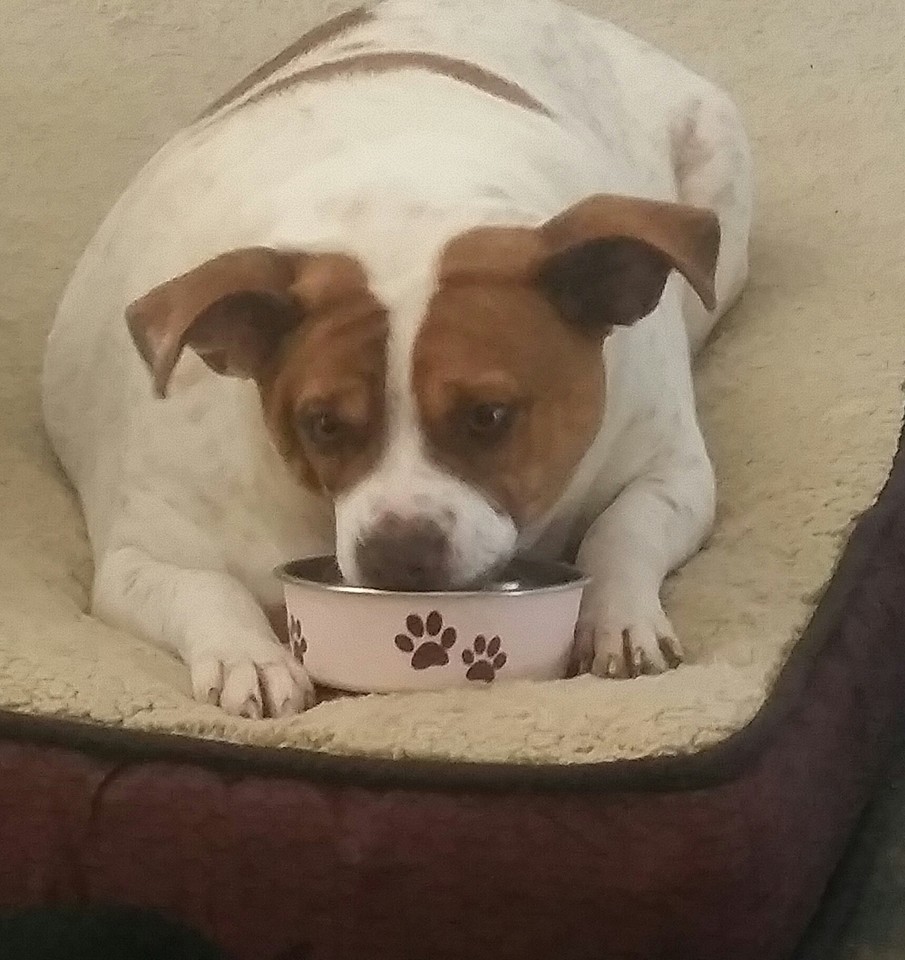 facebook.com
First of all, Pearl had to take Thyroxine and eat only special kibble for canines that had metabolic problems. But she also had to start moving. It started as a challenge, but it would soon be rewarding for everyone. You'll be shocked to see her after losing weight!
14. Physical Therapy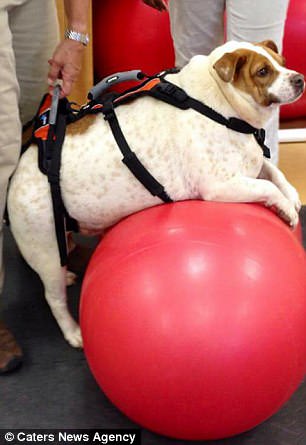 imgur.com
They all had to improvise and help the dog to start moving. So, she had to hit the gym… It requires a lot of time to go through it all, and it looks like Pearl and her handlers had tons of patience!
13. Getting Famous Worldwide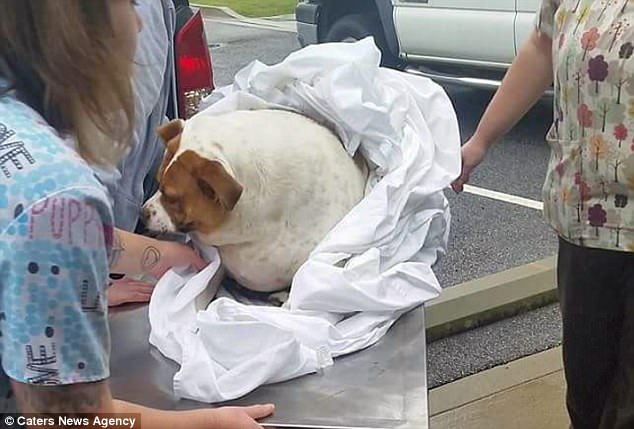 dailymail.co.uk
Pearl got famous when a group on Facebook, called Pearl's Path to Health & Happiness was created. All the care and time spent on making the dog healthy and slimmer required funds and people were happy to help any way they could. And it was all worth it!
12. Sad Eyes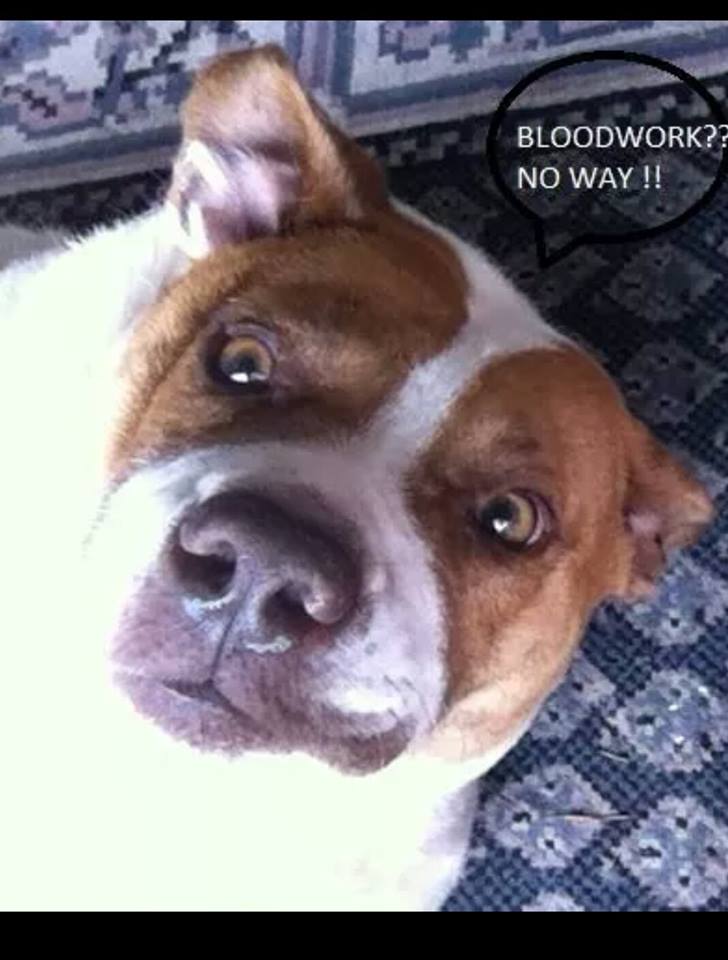 facebook.com
When Hayley Zielinski saw Pearl, she was in tears. She said that the poor dog had the 'saddest eyes I'd ever seen'. When she first saw her, the canine looked like a beach ball. There were so many rolls of fat that she couldn't turn her neck!
11. Getting to Work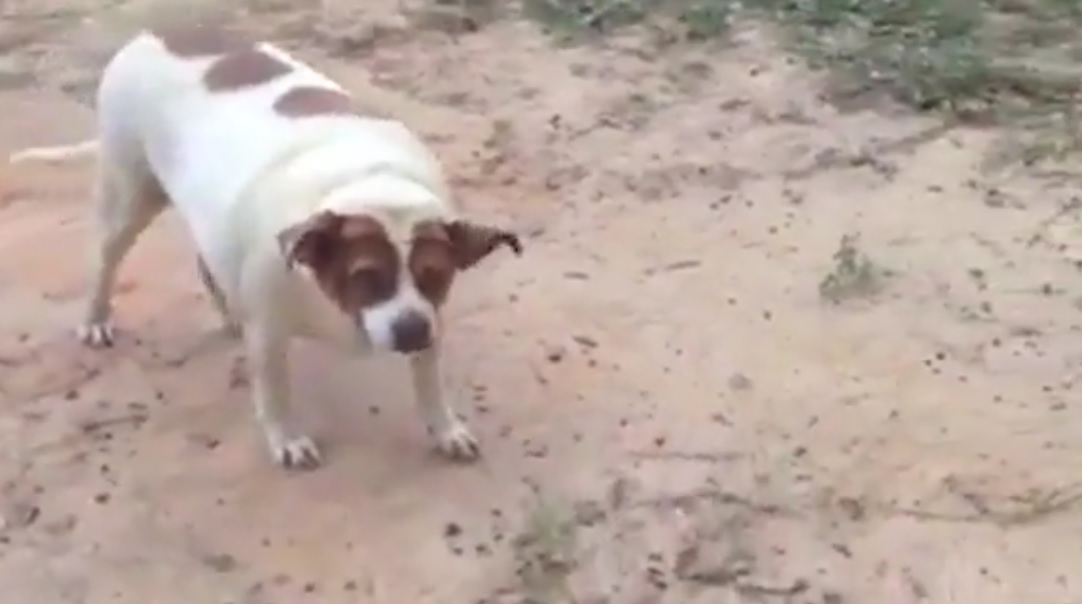 dailymail.co.uk
Vets and trainers put all their hopes in Pearl and started to help the dog lose weight. They fed Pearl less food and made her do some daily physical exercises. In one month, she lost a pound but also got pneumonia and other complications due to the lack of fitness.
10. It Took a Lot of Time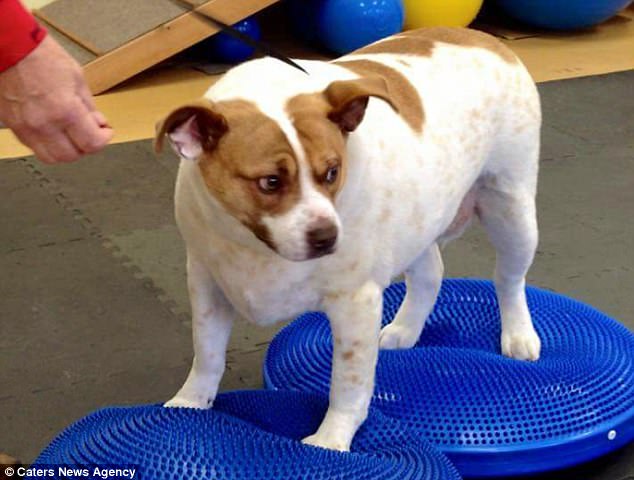 dailymail.co.uk
She needed more than three years to constantly lose weight, and now she 'shed' more than half of her body weight! Last year, in spring, she was only 44 lb. Here's what Mrs. Zielinski said…
9. A Successful Rescue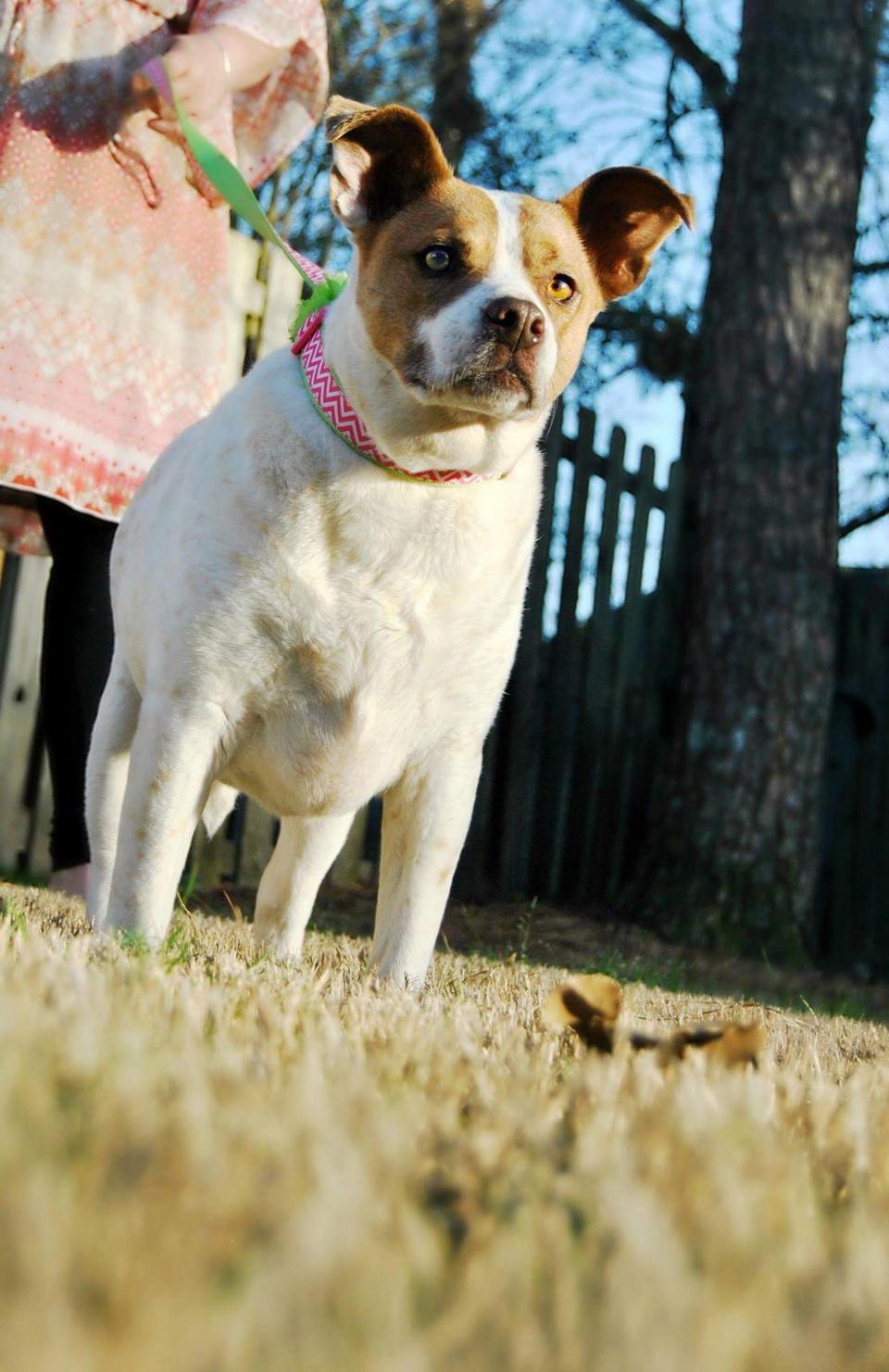 thesun.co.uk
'I'm really proud of her. … she can even jog every now and again.', said Hayley Zielinski. The dog is healthy and has recovered. Pearl even got surgery to have all that excess skin removed. She is now an inspiration to all animals and humans alike. Check her out in the following photos.
8. Health Goals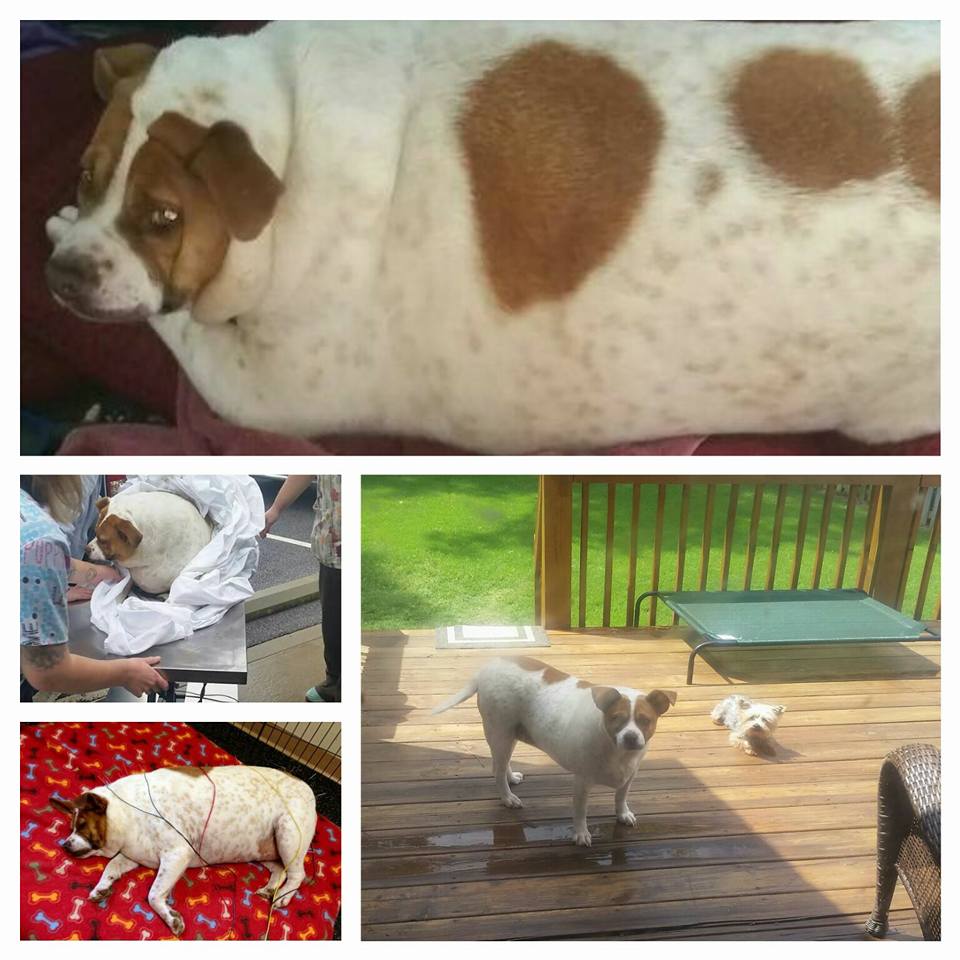 facebook.com
The Group that supported Pearl on Facebook had these last words about Pearl: 'use her strength to set new, healthy goals for you, your family, and your pets.' And that's not everything! Pearl is now assisting Weight Watchers meetings, see her at #5.
7. Why Did Pearl Got Obese?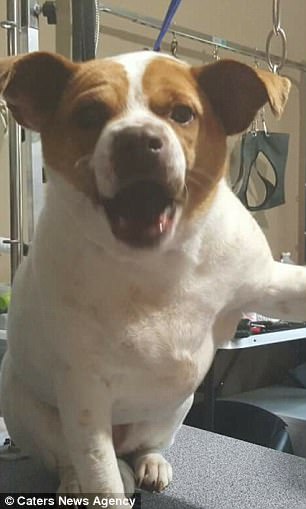 dailymail.co.uk
Hayley Zielinski stated that the dog didn't have a medical condition to make her that obese: 'she had been fed to near death, literally someone feeding her into an oblivion'. Fortunately, Pearl is now able to go for walks and even jog a bit!
6. Hitting the Gym and Eating Healthy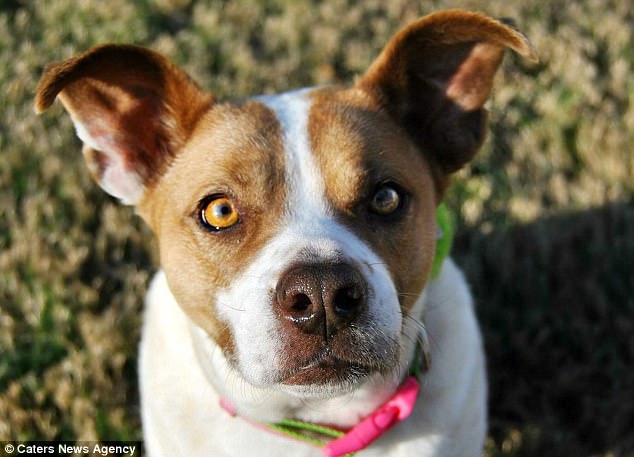 dailymail.co.uk
Pearl lost a lot of weight and it was all with regular exercise on an underwater treadmill – it didn't put too much weight on her legs. And she even had a special diet!
5. Join Pearl in a Healthy Lifestyle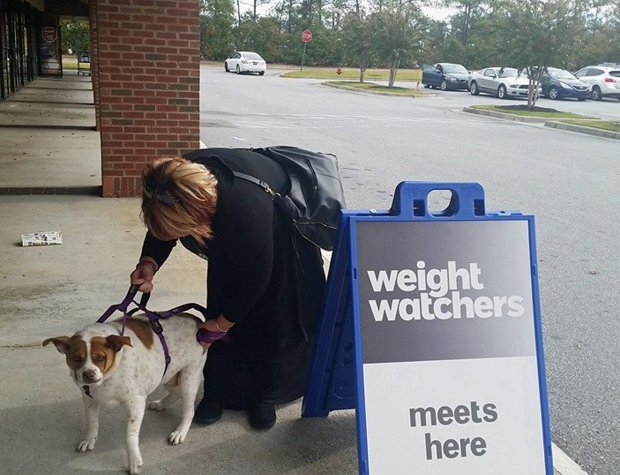 metro.co.uk
The way Pearl managed to carry on and be able to take back her life and enjoy it like any other normal dog is still inspiring people. Pearl goes with her new family to Weight Watchers meetings to inspire human dieters and show them it's all possible!
4. Our Spirit Animal, Pearl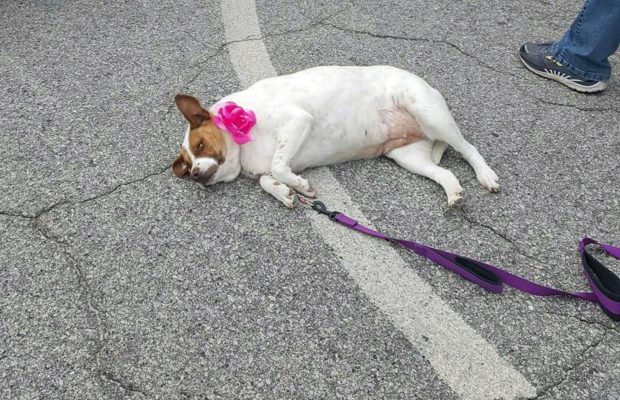 metro.co.uk
Mrs. Zielinski said that Pearl is a 'lazy dog' at heart. Just look what she did after a walk! She said that when she is out, Pearl would just drop down and refuse to get up and walk. 'She's a real character, she's hilarious', she added.
3. A Famous Pooch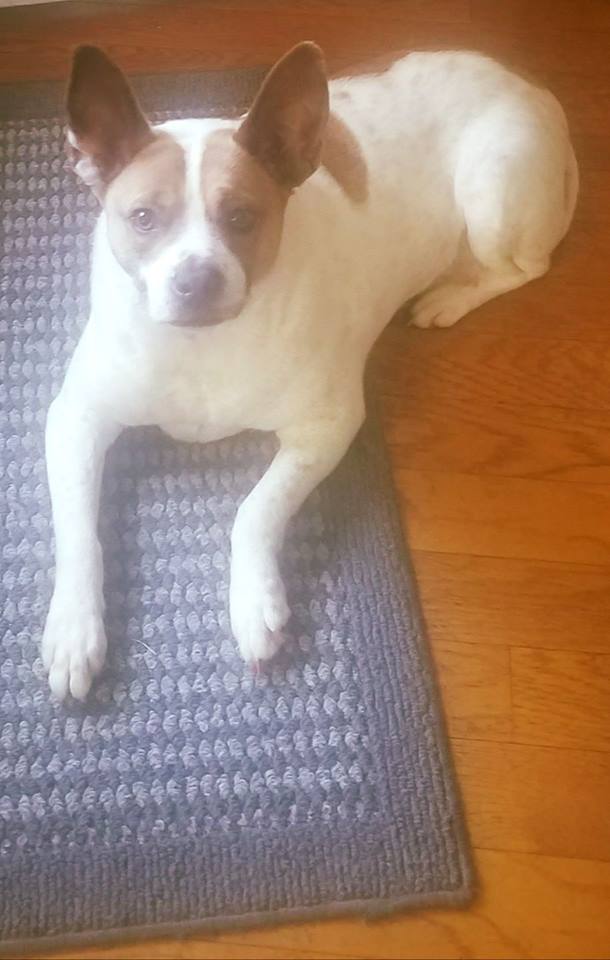 facebook.com
Pearl is famous all around the web and everyone from the community knows her. Whenever she's out, people recognize her. She is a lovely pooch and also an inspiration to people that also want to lose weight.
2. Reaching Your Goals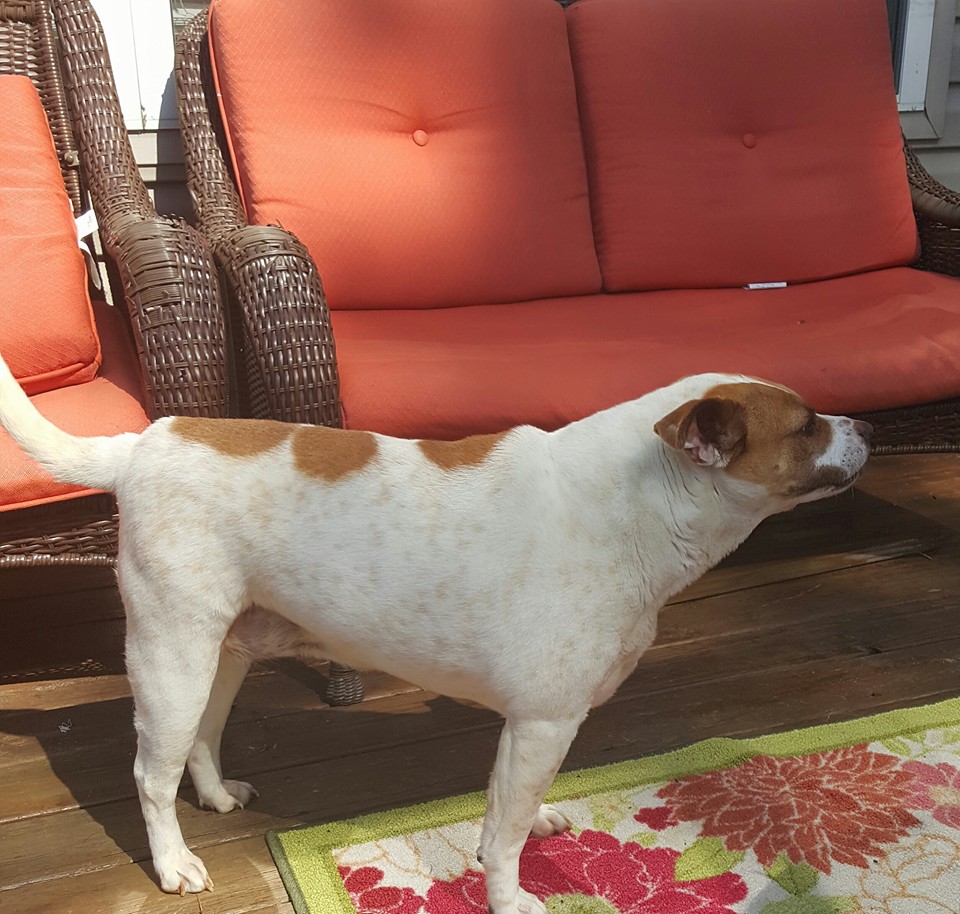 facebook.com
Everyone's so happy that Pearl is finally a healthy dog. And it's all thanks to the non-profit organization, The Dog Networking Agents, who helped her and many other abandoned pets to recover and find new homes. If not for their help, Pearl would have been euthanized!
1. An Incredible Transformation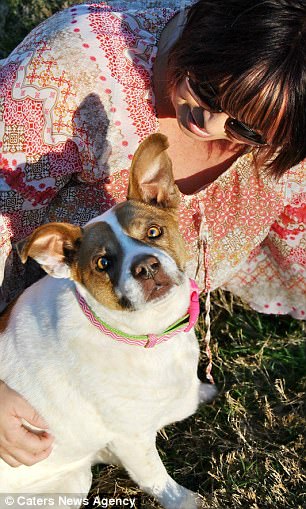 dailymail.co.uk
This lovely pooch has transformed from a morbidly obese canine into a fit Fido that can now roll over just for the fun of it and not because she's round! Looking back at her first pictures, Mrs. Zielinski said that she is shocked to see how fat Pearl really was.