Have you ever wondered what it takes to be famous and what our favorite celebrities did to become such superstars? Well, it's safe to say that they're time travelers who managed to perfect their skills! If you don't believe us than you'd better take a look at the following pictures and see for yourself.
These are the most shocking lookalikes of celebrities and random people throughout history. Our favorites are Nicholas Cage at #8 (yes, we have proof that he is, in fact, immortal) and Johnny Depp at #16!
20. Matt Damon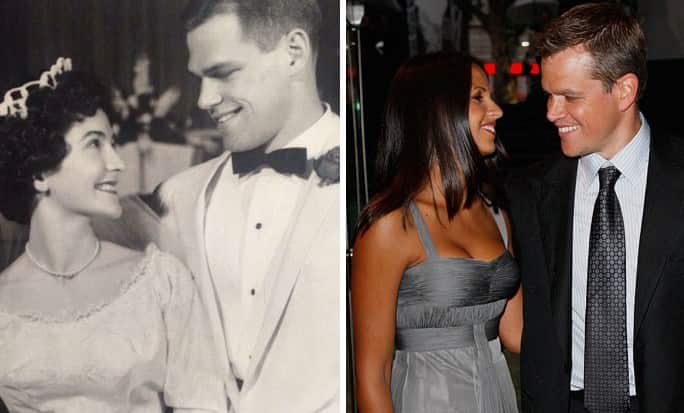 imgur.com
If you haven't seen Matt Damon on his wedding day, then there he is! Only that the man from the left is not actually him…
19. Michael Jackson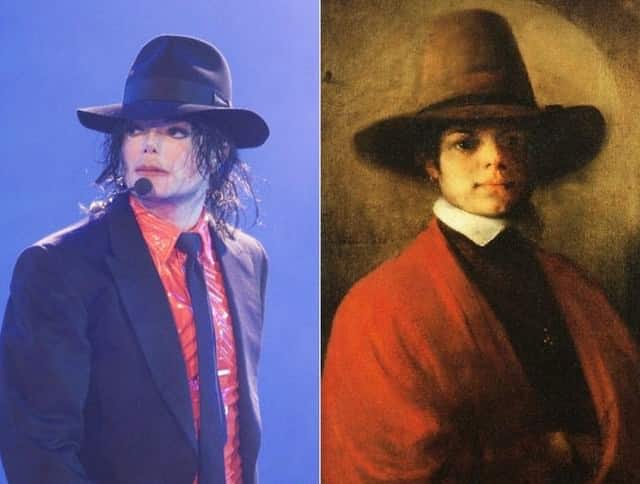 imgur.com
No wonder that The King of Pop was such an amazing entertainer. He had ages to perfect his work! Michael Jackson was spotted in a painting done by Barent Fabritius in 1650. Did you know that Jennifer Lawrence looks exactly like an Egyptian actress? Check her out on our next photo!
18. Jennifer Lawrence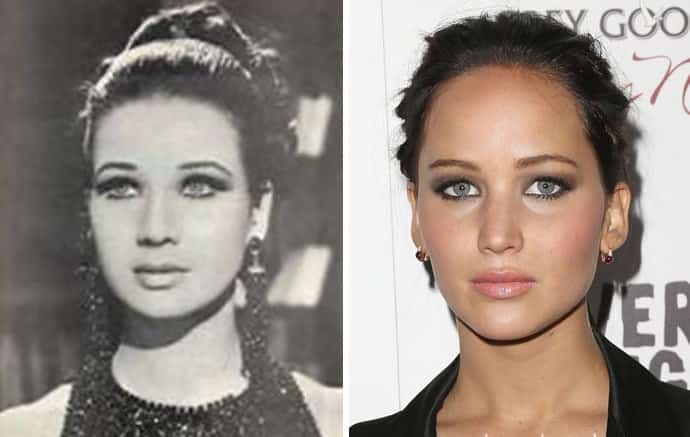 imgur.com
Jennifer Lawrence's doppelganger, Zubaida Tharwat, was born in 1940 in Egypt. The resemblance is so shocking that we could say that they're related! What do you think, is the next guy looking like Barack Obama?
17. Barack Obama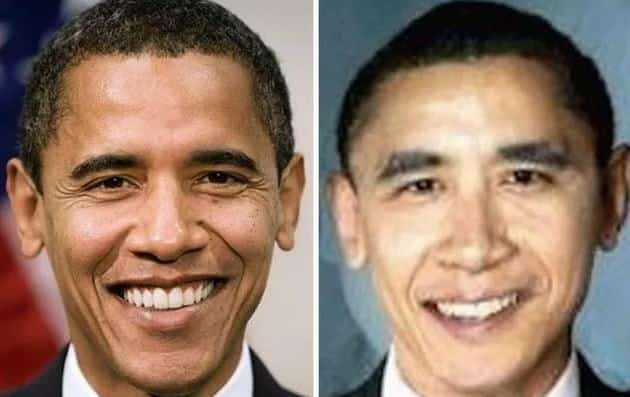 imgur.com
Barack Obama's doppelganger could trick us into thinking that he's the former president of the USA, but the next photo is even more surprising!
16. Johnny Depp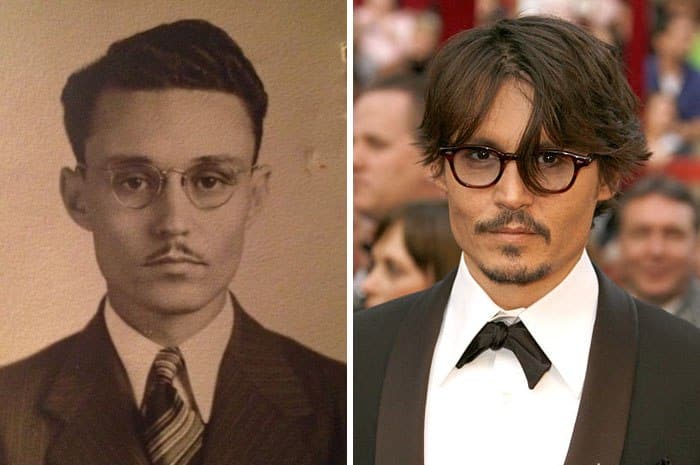 boredpanda.com
A girl posted a photo online of her grandfather and it quickly became viral because of the resemblance with the famous Johnny Depp. We're curious to see if she looks like Depp's daughter too. Our next photo is proof that Harry Potter can travel through time, and you won't believe who's right by his side!
15. Daniel Radcliffe and Andy Samberg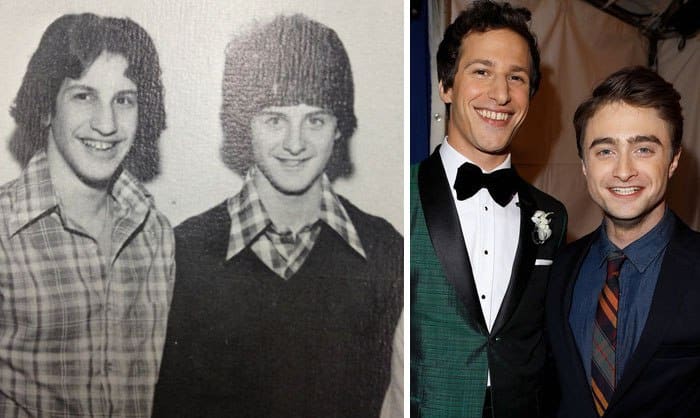 boredpanda.com
Apparently, Daniel Radcliffe and Andy Samberg were friends even in former lives. We must say that their style improved a lot, although they're not wearing matching shirts anymore… Curious to see Eddie Murphy's doppelganger? Good, because he's next!
14. Eddie Murphy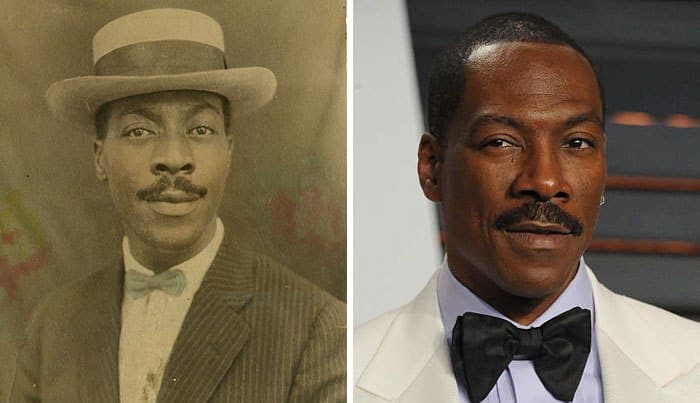 boredpanda.com
We already know that Eddie Murphy is a classy man, but his doppelganger is taking it to the next level! If you think that it couldn't get weirder, just wait until you see # 11 and #10!
13. Natalie Portman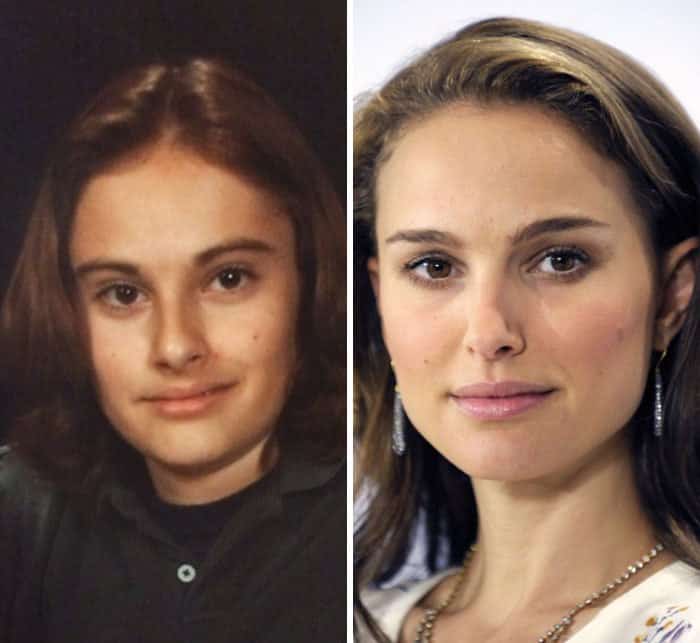 boredpanda.com
This little girl looks so much like Natalie Portman that she could fool us into believing that she's her for real! Curious to see a lady who looks like Steve Martin? Check her out at #12!
12. Steve Martin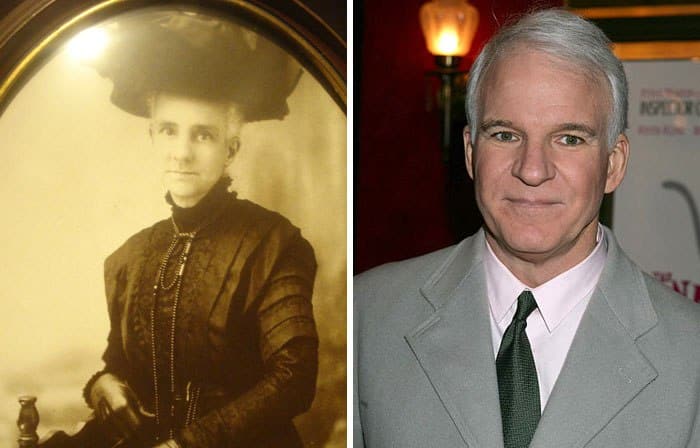 boredpanda.com
Steve Martin looks like an old lady from the Victorian era. We must say that he would look amazing even in a dress! Check out Dexter (Michael C. Hall) in the next photo!
11. Michael C. Hall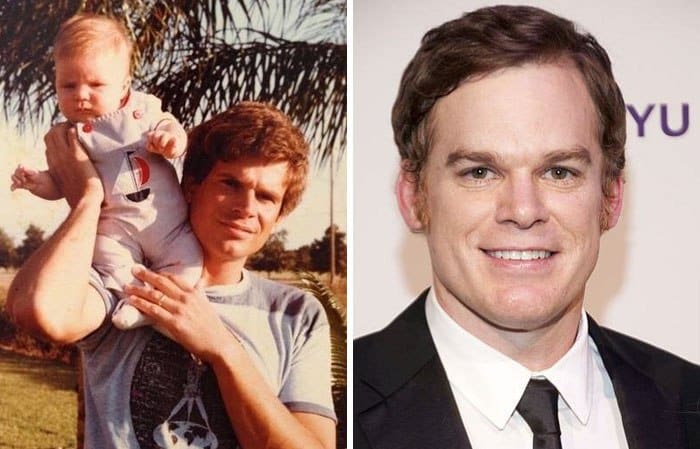 boredpanda.com
Dexter looks a lot friendlier in the first photo. Oh, wait… that's not him!
The next photo is making us doubt reality! Did Jay Z lived in the 1930s and we didn't know about it?
10. Jay Z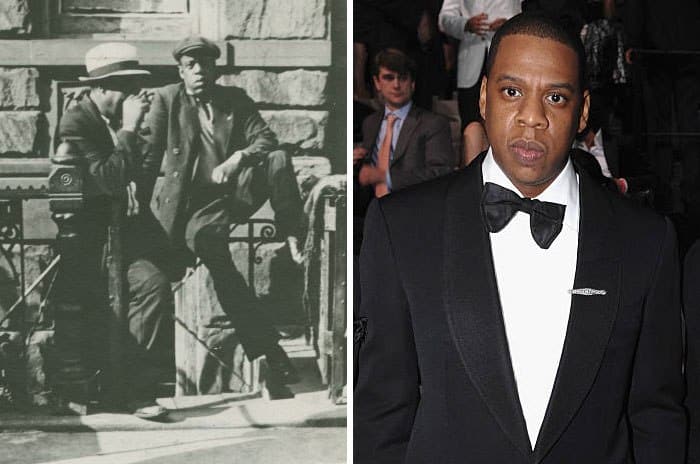 boredpanda.com
The first photo pictures a man who lived in Harlem in 1930, and you can't convince us that he's not Jay Z in flash and bones!
Were you impressed by the first Obama lookalike? We can assure you that the next one is even better!
9. Barack Obama… again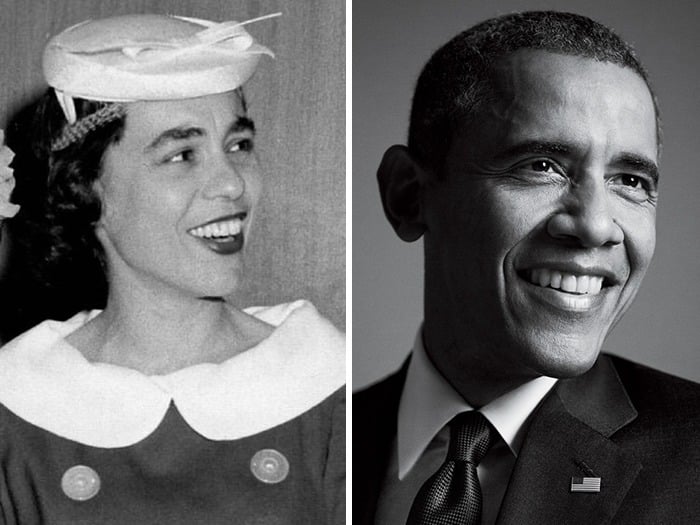 boredpanda.com
What kind of sorcery is this? How many lives did Obama have? This lady from 1962 looks EXACTLY like him!
As we promised, here's the proof that Nicholas Cage is immortal!
8. Nicholas Cage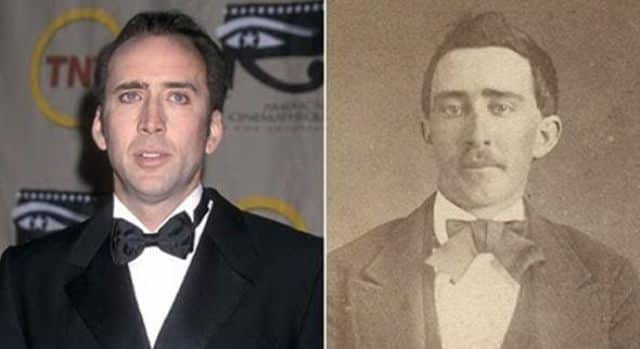 express.co.uk
We already know that Nicholas Cage isn't aging like normal people do because he looks exactly like he did when he was young. But the mistery had finally been resolved! He is immortal!
7. John Travolta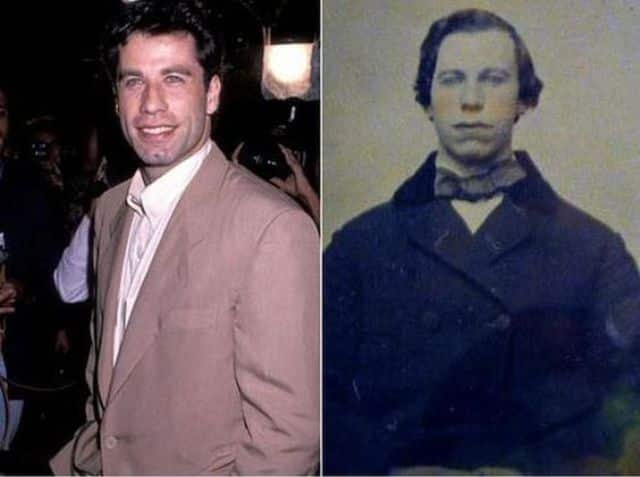 pinterest.com
A man tried to sell this old photo for $50,000, claiming that the actor is this man's reincarnation. Nobody bought it though…
John Travolta looks ravishing, but he's no match for Vladimir Putin! Just see for yourself how good he used to look like in 1920 and 1941!
6. Vladimir Putin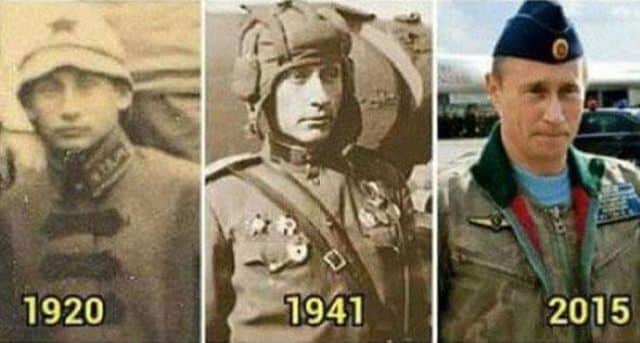 express.co.uk
Don't laugh, but some people actually believe that the Russian president is a vampire! We're not ashamed to say that this picture is making us think that it might be true though.
5. Bruce Willis
express.co.uk
In the first photo is not Bruce Willis in one of his movies. It's a man named Doug MacArthur, and he used to be a General. Pretty impressive, right?
4. Keanu Reeves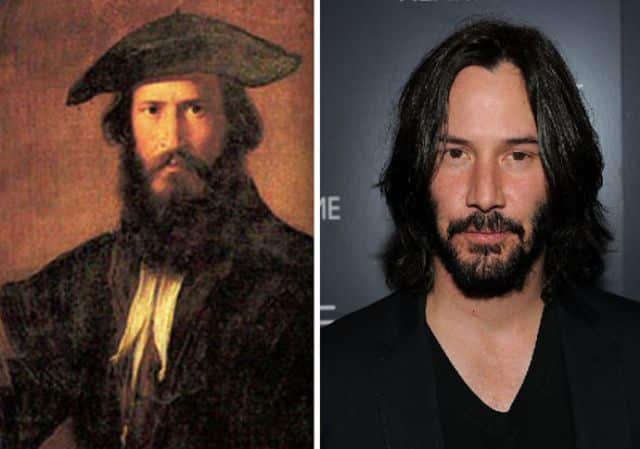 express.co.uk
People also think about the Matrix star that he's a vampire. A lot of images circled on the internet trying to prove that he is immortal, but this one is by far the most shocking one. The painting was done in 1530 in Italy.
3. Michael Cera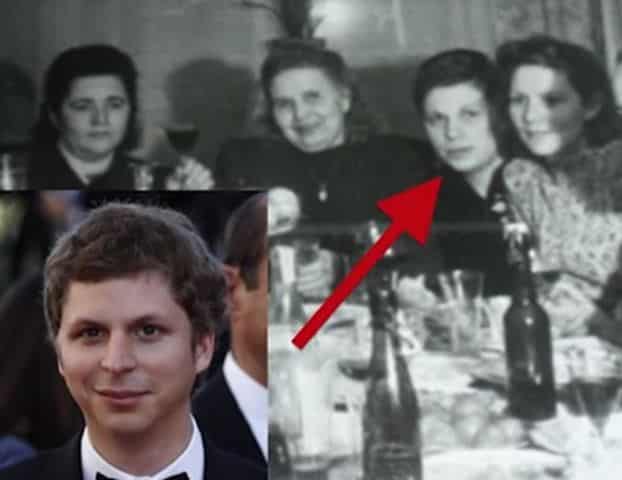 express.co.uk
Did Michael Cera live in Germany during the war? We're not sure about it, but this photo doesn't look photoshopped…
Get ready to be blown away by Orlando Bloom's doppelganger!
2. Orlando Bloom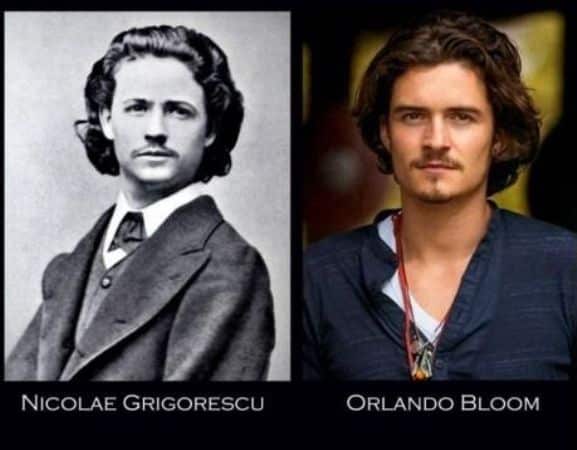 pinterest.com
Orlando Bloom looks like Nicolae Grigorescu, a famous Romanian painter. This makes us wonder, do all artists look the same?
1.Paul Walker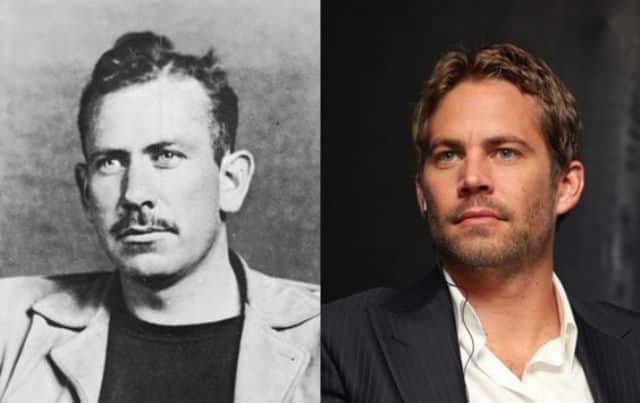 pinterest.com
We're still waiting for another Paul Walker doppelganger so the existence of this photo is pretty good news!