A Bomb-Sniffing Dog Who Served Several Tours In Afghanistan Gets A Hero's Goodbye
Animals, especially dogs are frequently employed by the army, police and rescue services for their sniffing abilities. This was the case for Cena, a black labrador who was employed by the US army for three tours in Afghanistan and during this time it made a very special friend. After years, Cena's life had to end but it was done in the most emotional and heart-warming way. Click through the slideshow to find how strong the relationships between soldiers and marine dogs can be.
20. Cena The Black Lab
nbcnews.com
Cena is a black labrador and was employed by the US army for three tours in Afghanistan in 2009, 2010 and 2014. Cena was a bomb-sniffing dog as well as a great companion for the soldiers, especially one named Jeffrey DeYoung.
19. Corporal Jeffrey DeYoung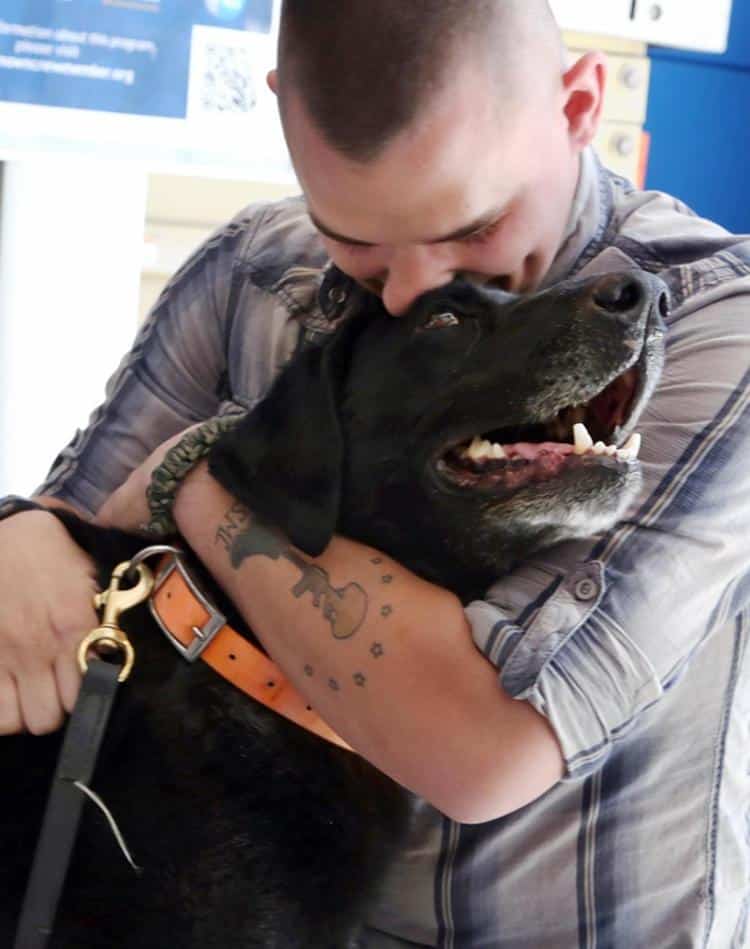 pinterest.com
Jeffrey DeYoung was one of the soldiers who fought in Afghanistan in these campaigns. The two of them became especially attached to each other as Jeffrey carried Cena across rivers and thrown his body over him during attacks from the Taliban. Cena was there all the time with Jeffrey and offered his company while keeping him warm during cold nights in the desert. But that's only one of the little things that Cena did for Jeffrey. Click next to see more!
18. Mental Help

dailykos.com
A soldier's mental health can experience heavy attacks when in war but also after it. Cena was there for Jeffrey during the most crucial fights calming him by taking the stress away. Cena also helped Jeffrey cope with the loss of seven close friends and soldiers in the battlefields.
17. Jeffrey's Companion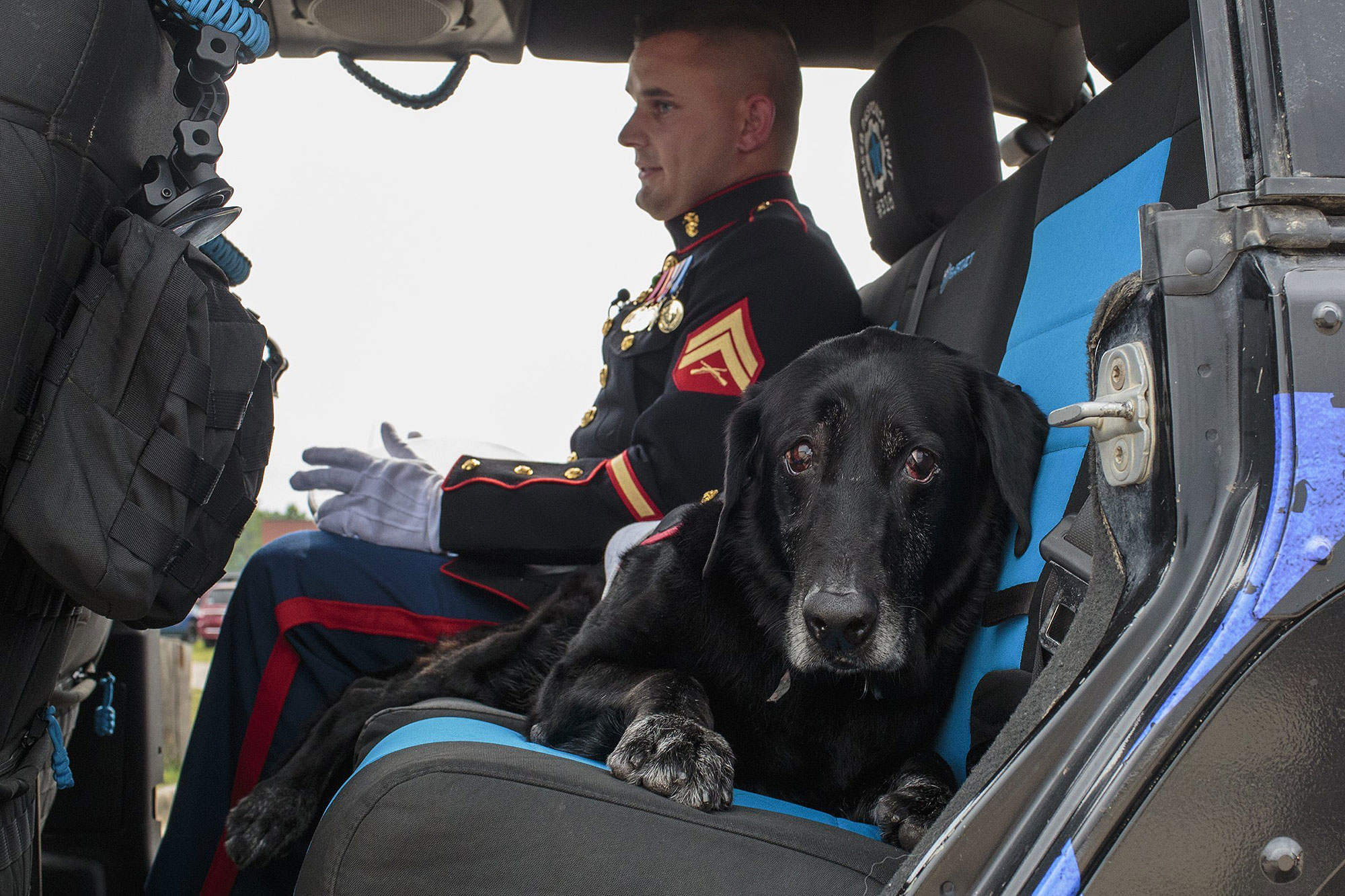 mlive.com
"Because of him I was able to live," DeYoung said of Cena in recent a Facebook post. Jeffrey was paired with Cena while on a combat tour in Afghanistan and decided to adopt him in 2014 when the war was over. Cena then became Jeffrey's service dog helping him with the worst thing that can happen to a soldier after the war: post-traumatic stress disorder. But after some time things started to not look well for Cena.
16. Cena's Diagnosis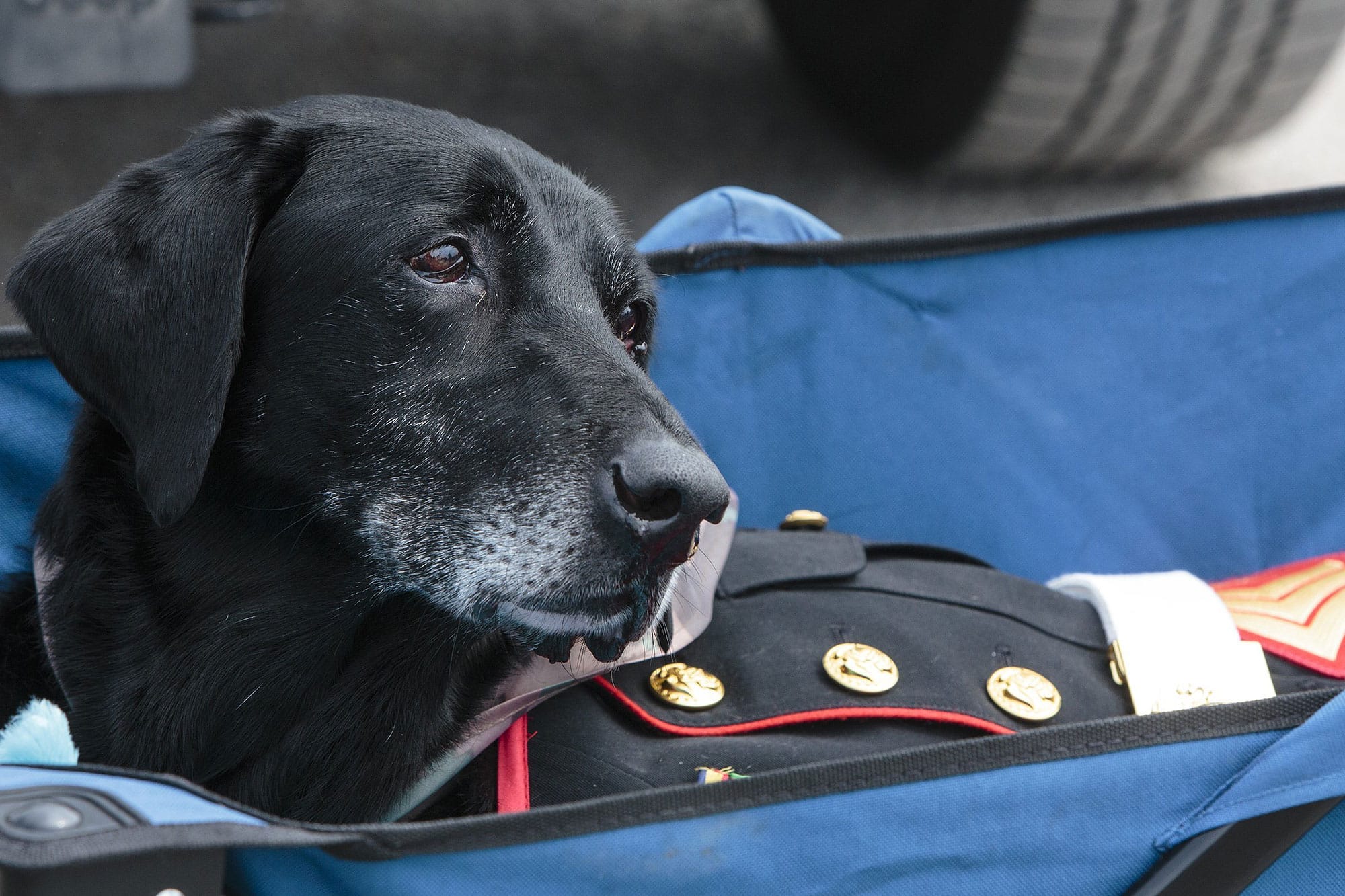 univision.com
During a visit to the vet, the 10-year-old Labrador was diagnosed with an aggressive form of bone cancer. "To be frank, I hid under the desk in the vet's office, I threw my phone against the wall and the vet had to leave the room until I could compose myself," DeYoung told Fox. The vet gave Cena only weeks to live.
15. Grief And Despair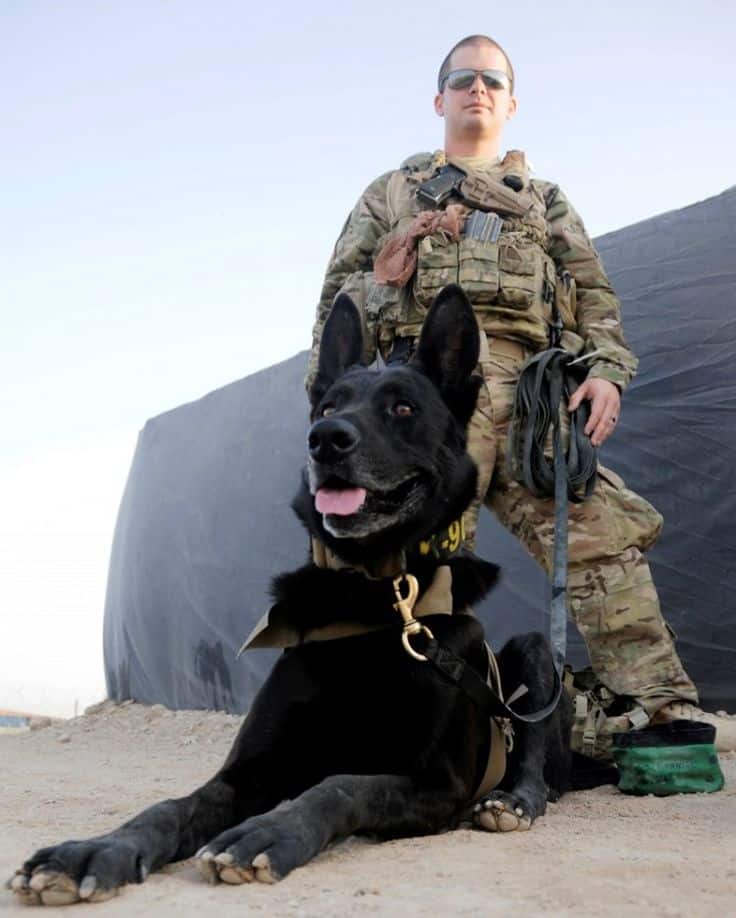 pinterest.com
Jeffrey couldn't realize that he was about to lose his companion in life. He was devastated and as the situation was terminal he decided to do something for Cena, to thank her for her service and praise her memory. Click through next couple of slides to find out what he did.
14. His Duty
westca.com
"My whole adult life I've had Cena," DeYoung said. "When I was 19 overseas learning how to be responsible, I had Cena. And now I'm 27 and I'm having to say goodbye to one of the biggest pieces of my life." Jeffrey felt that it was his duty to give Cena a proper funeral and take her to the last ride with him but he never expected how people would react to this.
13. Last Ride And Funeral Plans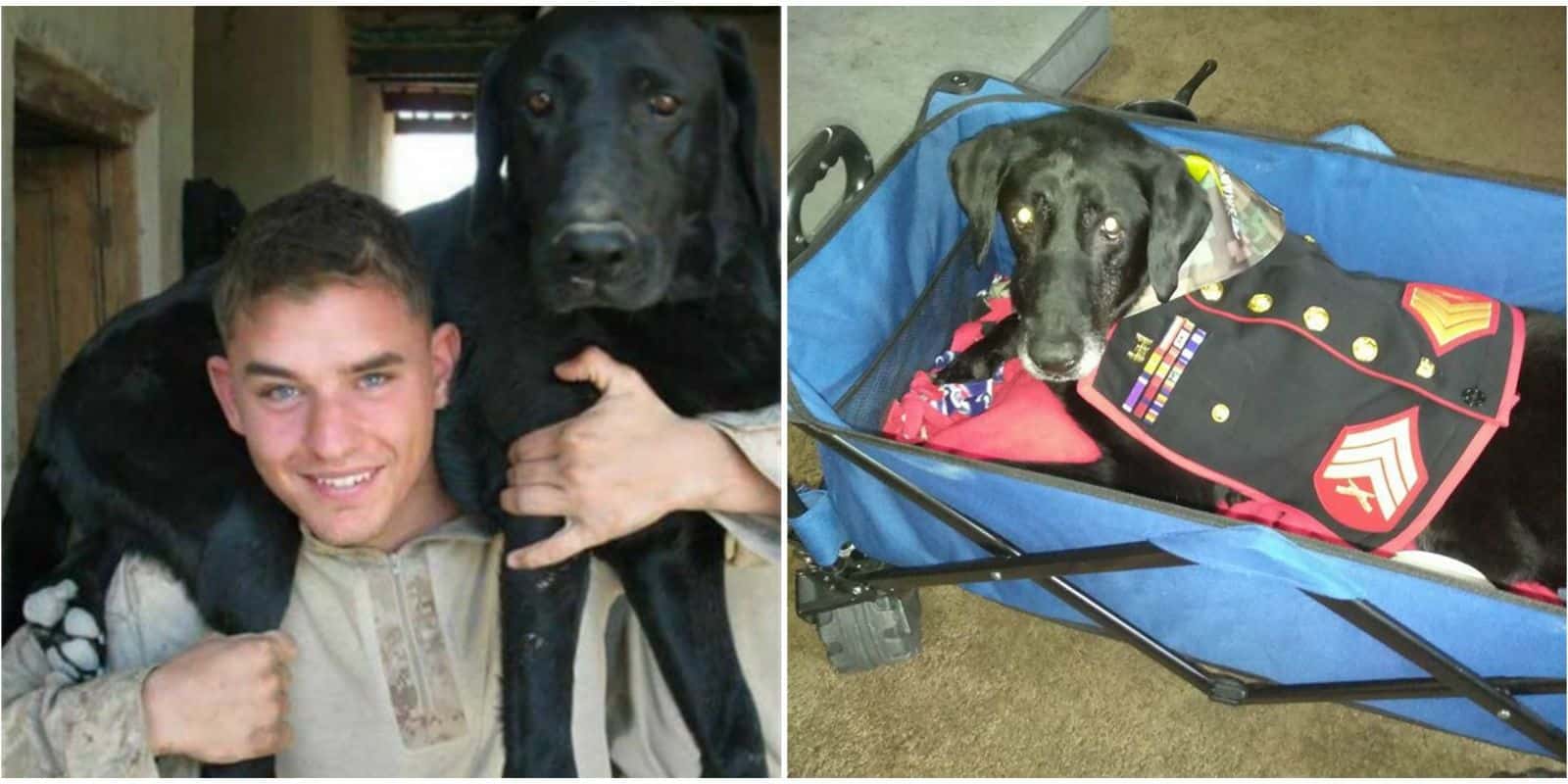 newslocker.com
"It started off with my basically wanting to go to a dealership and wanting to borrow a Jeep for a day and really small to a community tribute or a community parade for him and he's truly deserved it all," DeYoung said. "The support, all the love people are giving him, he can see it and he can feel it.". People from both public and army was supporting Jeffrey's plans and the events led for a big funeral parade to be organized for Cena.
12. Public's Interest And Last Moments For Cena

fox17online.com
The story gone viral and soon made the news and more and more people wanted to attend the ceremony. The day of the ceremony, DeYoung, decked out in a decorated Marine vest, took their last ride together in a topless Jeep Wrangler named "Cancer Response Team." through downtown Muskegon, as he promised.
11. The Ceremony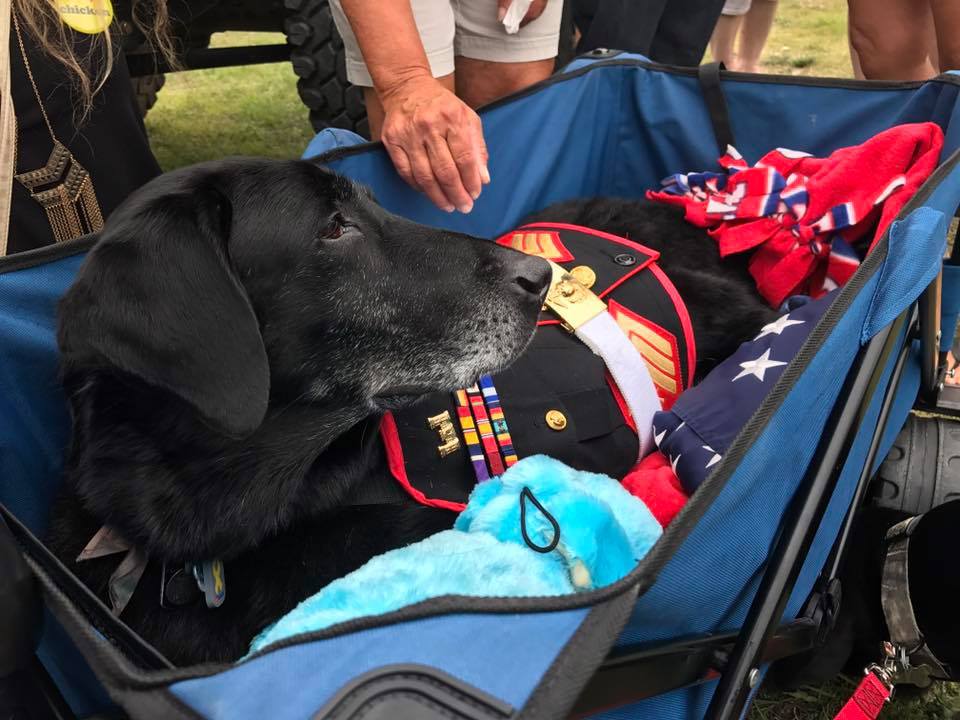 icepop.com
The ceremony was attended by the U.S. Marine Corps League, Michigan State Police, Muskegon County Sheriff's Office, Muskegon City Police, Muskegon Fire Department and officers from several other departments, including a canine officer named Rex.
10. For Her Honor
rare.us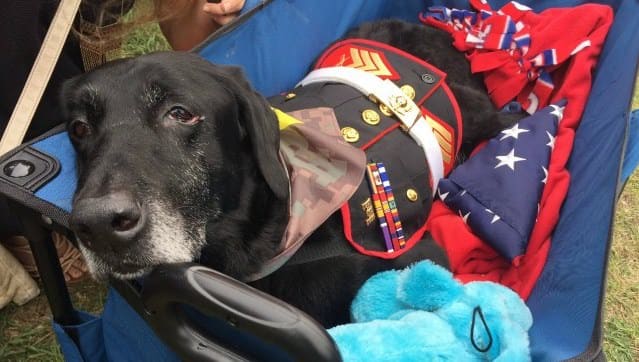 imgur.com
Also, a large crowd attended the ceremony to honor and praise Cena's memory and service as a military dog. People who attended the ceremony gave a final three-volley salute to Cena, with "Taps" playing in the background. Cena was wearing a decorated blue marine vest.
9. Cena's Euthanization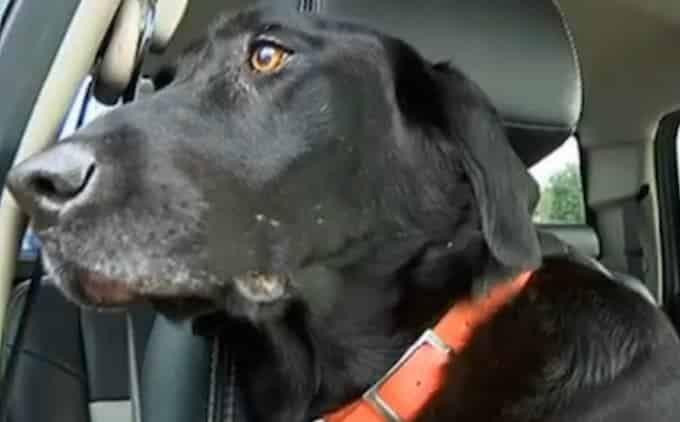 imgur.com
Cena was to be euthanized at the USS LST 393, a museum ship in Muskegon, and as the memorial parade ended it was ready for her to go. Before Cena was euthanized a people gathered around the labrador, smothering him with smooches and hugs.

8. Final Goodbyes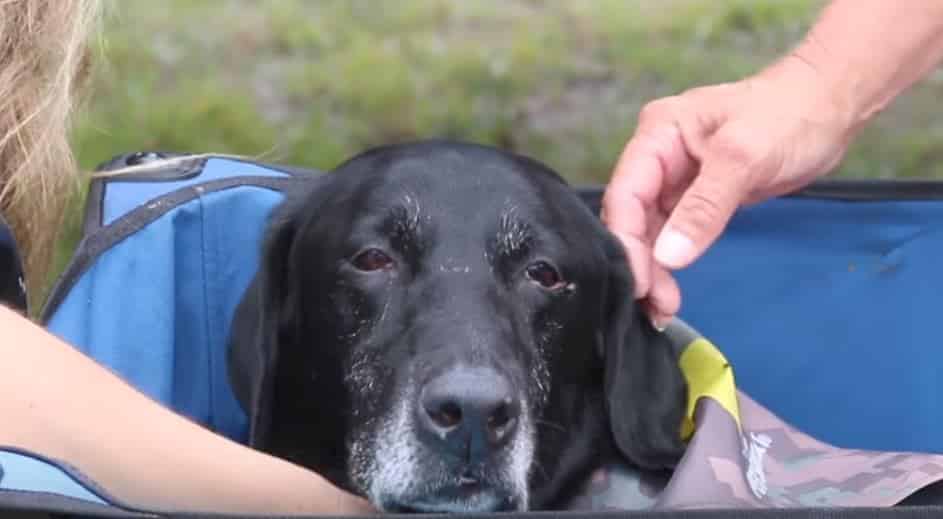 imgur.com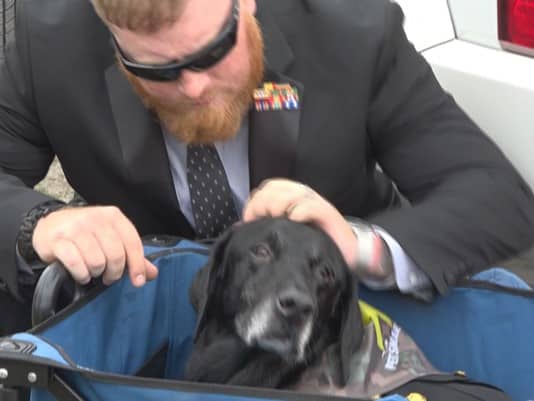 wzzm13.com
Jeffrey stepped in to say he final goodbye as the vets approached. The Marine wrote that Cena has blessed his life with love and admiration, happiness and strength. "Because of him I got to have a family.". "goodnight my friend, goodbye my brother. May you rest your head tonight knowing how loved you are and how dearly you will be missed."
7. Heart Brake And Mourn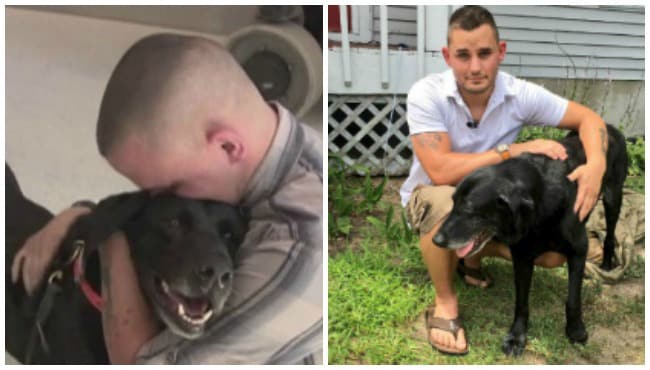 woodtv.com
"Goodnight my friend, goodbye my brother," DeYoung said. "May you rest your head tonight knowing how loved you are and how dearly you will be missed." Jeffrey closed by saying that Cena wasn't just a service dog, he was a brother to all the soldiers that served with him.
6. The Coffin And Burial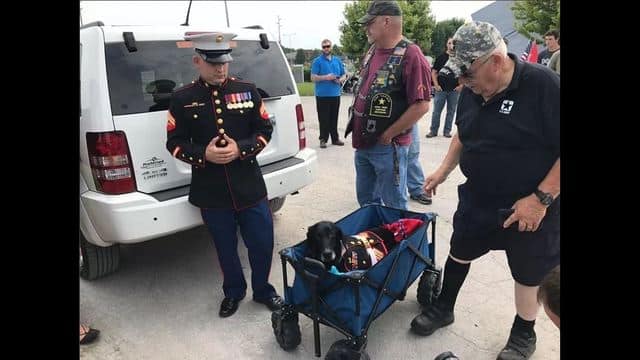 qladwire.com
As Cena was finally euthanized with honor it was time for her to be buried like a real soldier she was. She was buried with honors of a soldier as the next slide shows us.
5. Flag-Draped Coffin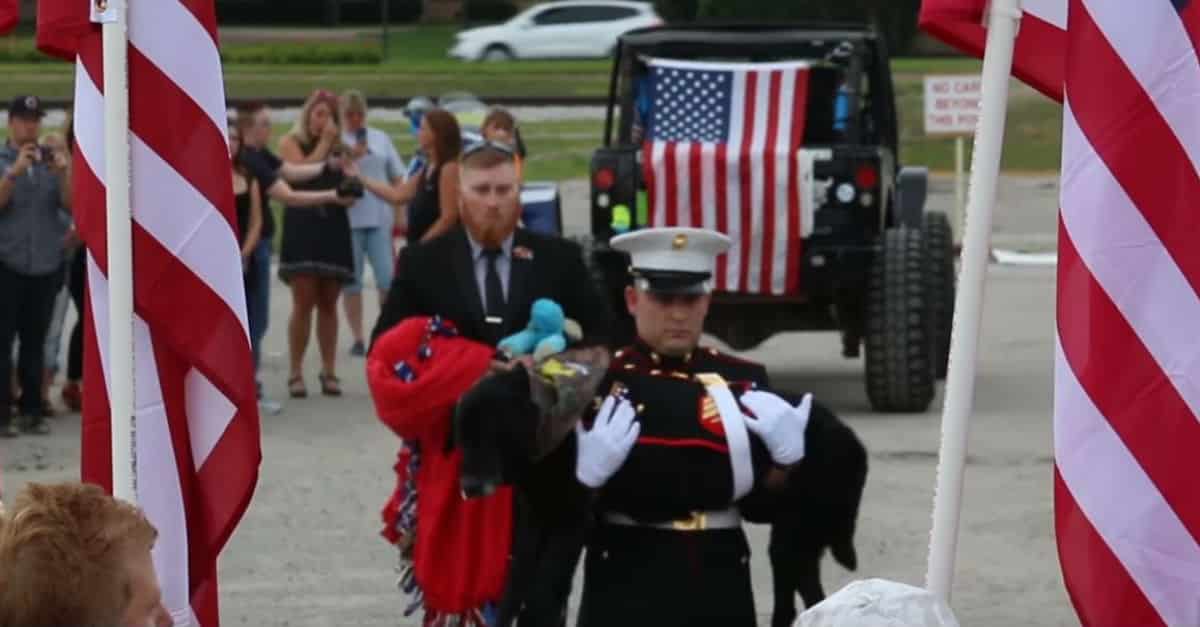 imgur.com
Cena's body was carried off in a flag-draped coffin. The crowd stood there frozen in a silent flag line outside. But actions for Cena's memory and honor didn't stop there. People had a surprise for Jeffrey that would be the most bittersweet thing of his life.
4. People's Crowdfunding Campaign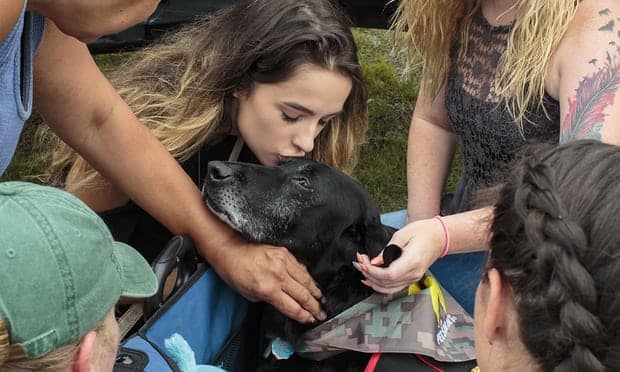 tapmancs.com
People who had their hearts warmed by the story of Cena organized a crowdfunding campaign at GoFundMe page that managed to raise more than $45,000 in order to support the funeral and make a headstone for Cena
3. Headstone For Cena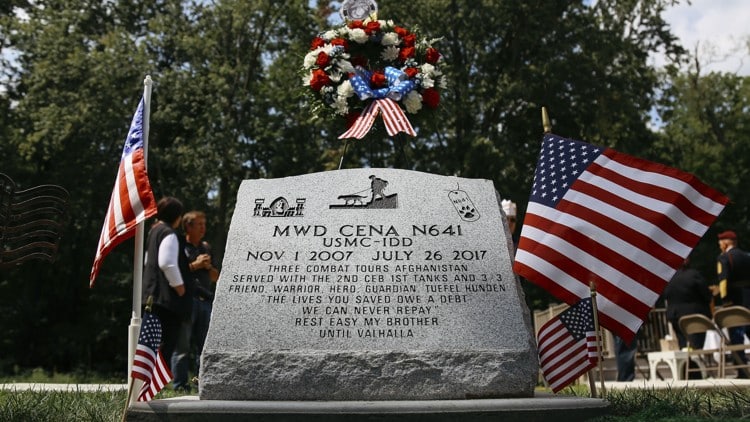 mystatesman.com
This is the headstone for Cena decorated with American flags and a short bio of her accomplishments and services.
2. She Deserved it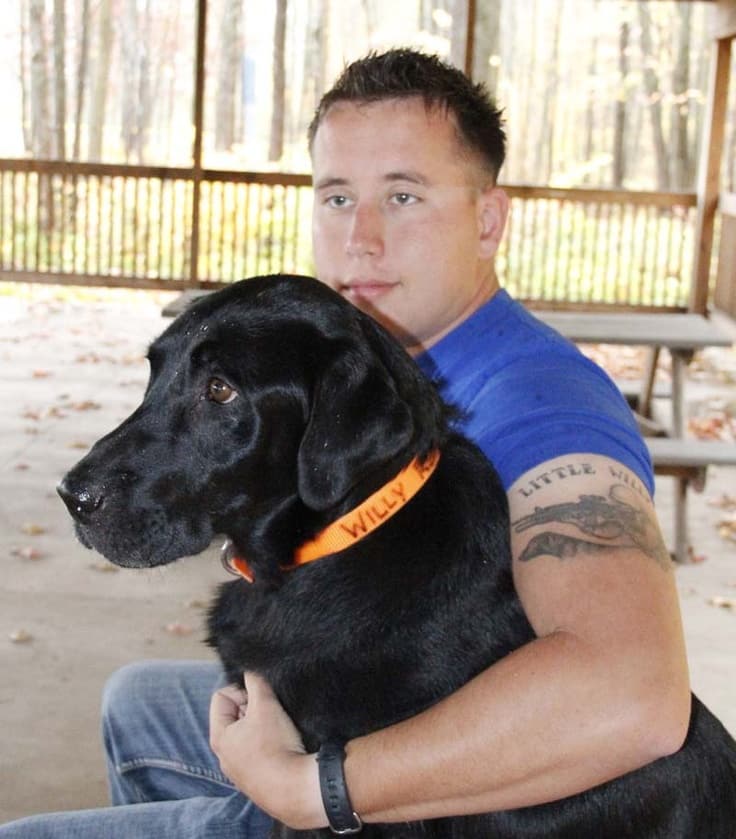 pinterest.com
"Any dog that served overseas deserves exactly what I've done for Cena, if not more," DeYoung said.
1. Closed Chapter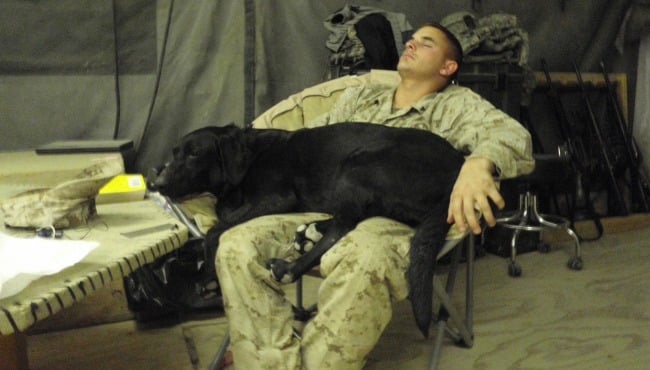 notey.com
Only that was the time for Jeffrey to finally close the chapter of Cena. He gave him a proper funeral for his services by praising his honor and memory. He felt his duty was done and was ready to move on never forgetting what he did for him.