If you know anything about pens, then you know about the legacy of Cross. Established in 1846, the company has set the standard on high-end premium writing instruments with a luxurious touch. While ogling the new Star Wars pens from Cross, I noticed something that got me more excited. As a writer, I'm constantly using a pen to jot down notes for columns just like this one. What happens after the note? I often leave my pen behind. Perhaps in a cafe or at the office or just in my car. So when I came across the Cross Trackr Collection, I was intrigued.
The Cross Trackr is the same premium pen but with a tech twist. The exterior of the pen features the sleek styling of the mid-century era. Futuristic and effortlessly cool. However, inside is what sets this pen apart: there's a wireless tracker that utilizes Bluetooth. The goal? No more lost pens! You can track the last known location of your Cross Trackr by connecting to the smartphone app for both iOS and Android devices. The app connects up to 100 feet via Bluetooth and you can also set alerts to remind you if your pen gets separated from your phone. Since the phone connects to the pen, the two work seamlessly together: just push the pen's button to locate your misplaced phone even when it's on silent mode. There's even a TrackR crowdsourced location network of over 1 million users that can help you locate your pen, similar to those TrackR products use.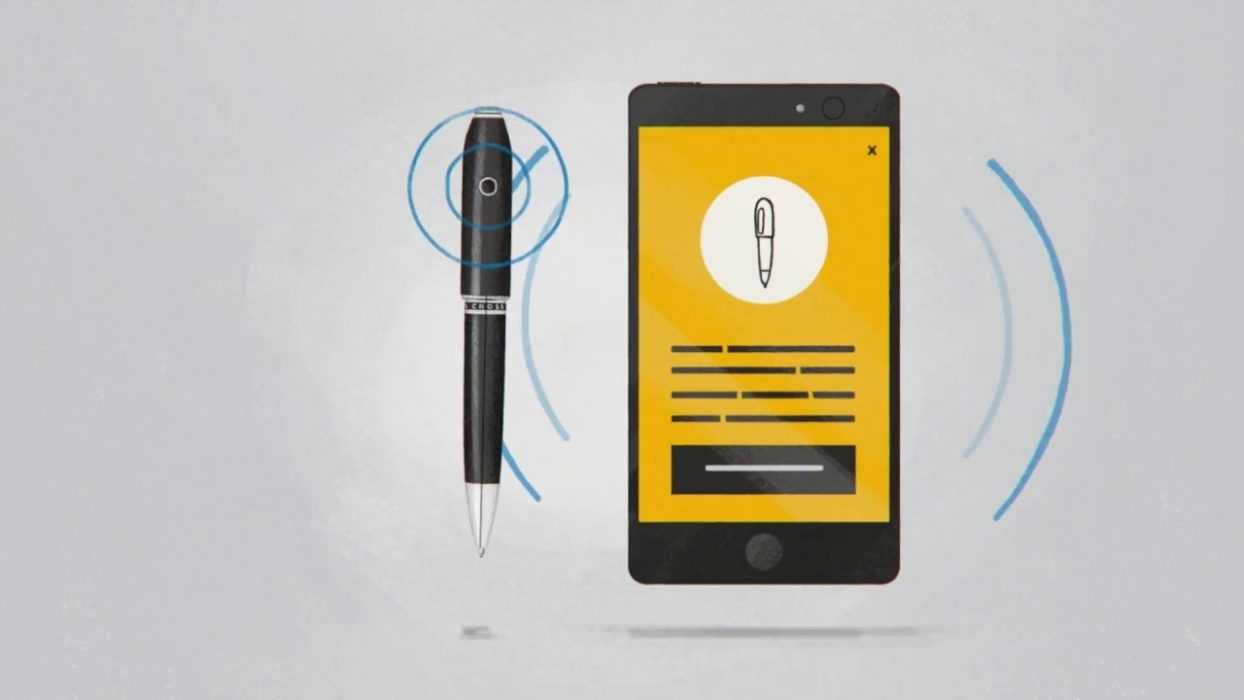 As for the pen itself, it's definitely a Cross. You can choose from one of several design colors: Coal Black, Lustrous Chrome, Steam Blue, Black Lacquer or Brushed Chrome. The pens range from $95 to $125 each depending on the finish. The Cross TrackR collection currently only comes in a ballpoint version and each pen comes with 1 medium black ballpoint tip which can be refilled like other Cross pens. If you've ever used a Cross pen, you know how smooth and flawless the ink supply is and it's no different with this set of pens. You retrieve the ink via the swivel-action propel/repel (twist).
The specs are below and as you can see, the pen has a nice weight to it — not too heavy but not too light. Holding a Cross pen like this is an experience because it's a fine writing instrument that's been delicately crafted and is beyond compare to a Bic.
Width:
0.48 inches / 12.2 mm
Length:
5.8 inches / 147 mm
Weight:
1.26 oz / 36 grams
If you give a Cross Trackr as a gift, you can opt for engraving with up to 25 characters per line for a small additional fee. 
There are actually two versions of a TrackR pen available; the other is the Peerless Cross TrackR. The Peerless is one of the more luxurious Cross pens and offers the same wireless tracking features as the regular Cross TrackR pens. The case, however, is made of carbon lacquer finish with chrome appointments making it $250.  And last but not least, if you already have a Cross pen and don't want to spend the money on a new one, you can purchase the $30 TrackR pen pouch — there's several colors available.

Speaking of which, if you prefer to forgo the pen and paper entirely, digital or otherwise, check out the great office solutions from Microsoft