Salt and Pepper Rocket Mill
Suck UK is not the kind of business name you get to hear about normally. But one look at their handy products, and you will begin to admire the creativity that goes into them. Introducing the Sale and Pepper Rocket Mill – a one of a kind spice grinder which probably notches up the foody experience for cosmic galaxy fans. These salt and pepper grinder mills  are shaped as rockets and otherworldly devices.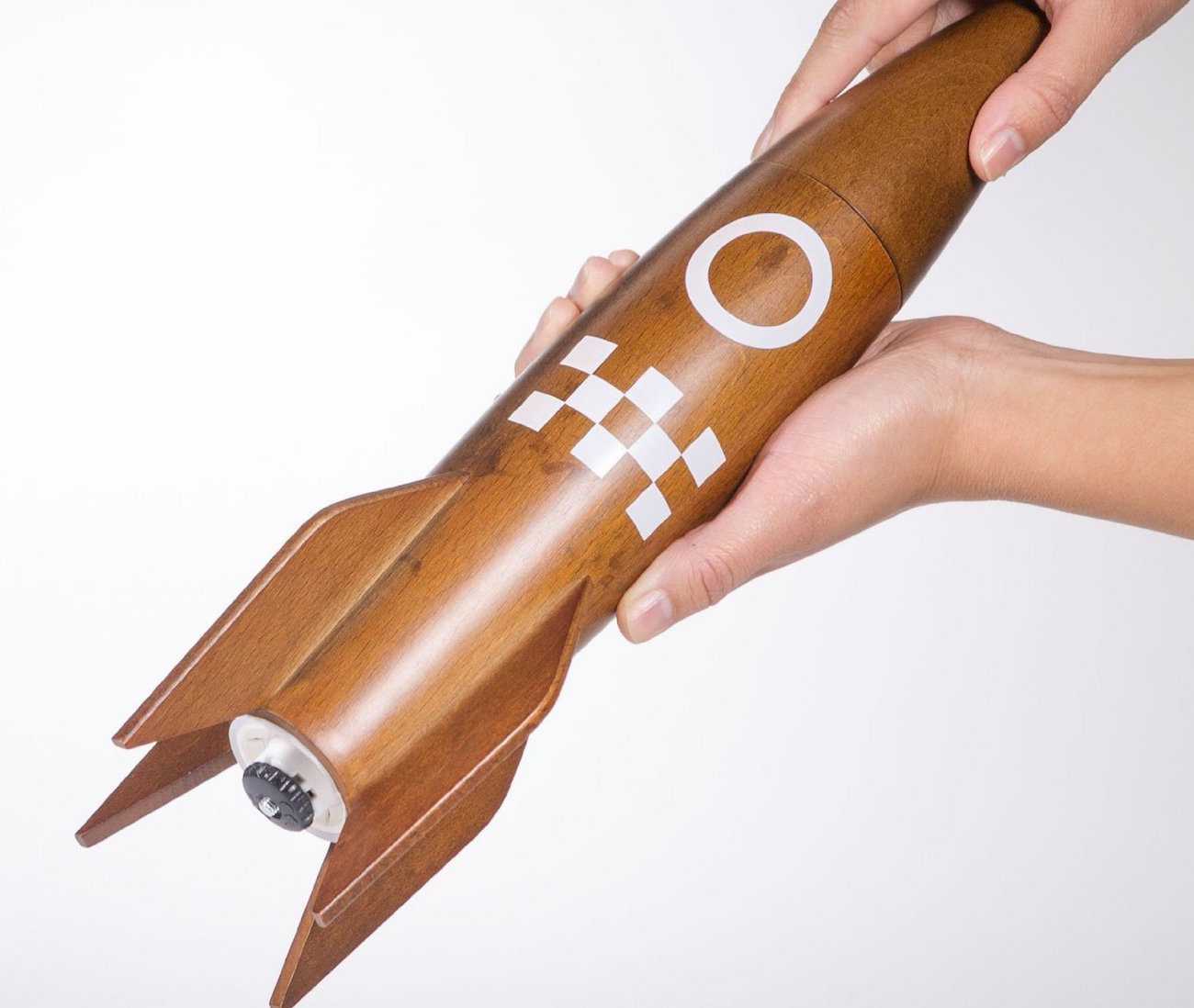 Beyond the visual aesthetics, the duo can be used to grind or sprinkle any range of spices on your food. Normally, folks use them for spraying salt or pepper during their morning breakfast rituals. However, these rocket shaped beauties are made to withstand whole grains, dry fruit and any range of naturally occurring edibles that can be used in the form of a powdery paste.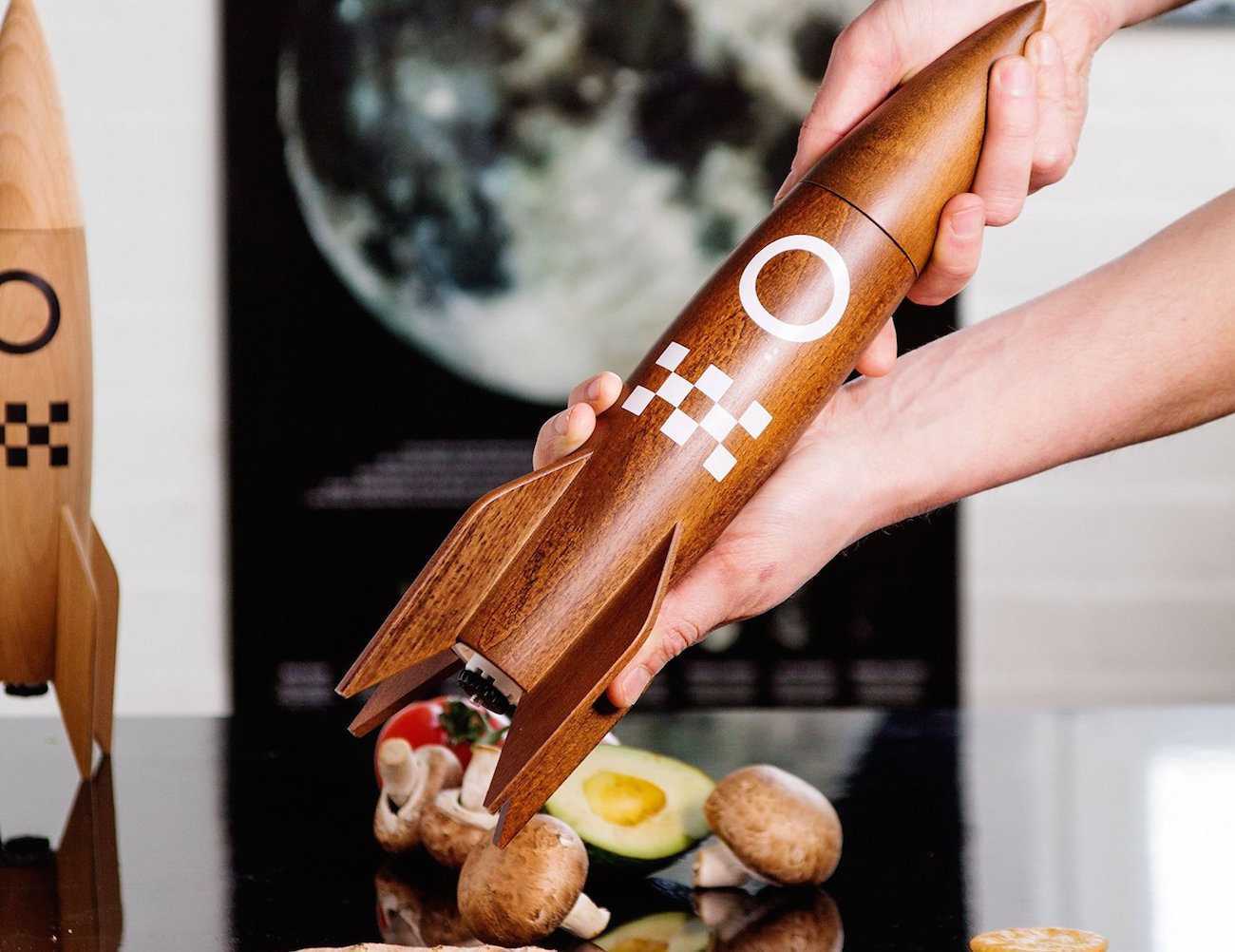 Think of coconut powder, dried bread crumbs, oats etc. to get the full gist of food items, which you can easily squeeze inside these rocket shaped domes. Suck UK, designed each grinder mill to accommodate approx. 1 Lbs. storage capacity. The grinder + sprinkler combo can be adjusted to change the coarseness of the in-built grinder system. By default, the product works fine on its own though. The adjustment options are for people who want to take it to the next level with their spicy companions.
The company has also released a bunch of other spice grinders. Apparently, their spaceship shaped kitchenware products were met with an immense amount of encouraging reviews, so Suck UK announced the release of other stuff as well. For anyone who is looking to decorate their dining table or kitchen island with visually appealing items, the rocket mill sale and pepper grill is the perfect suggestion.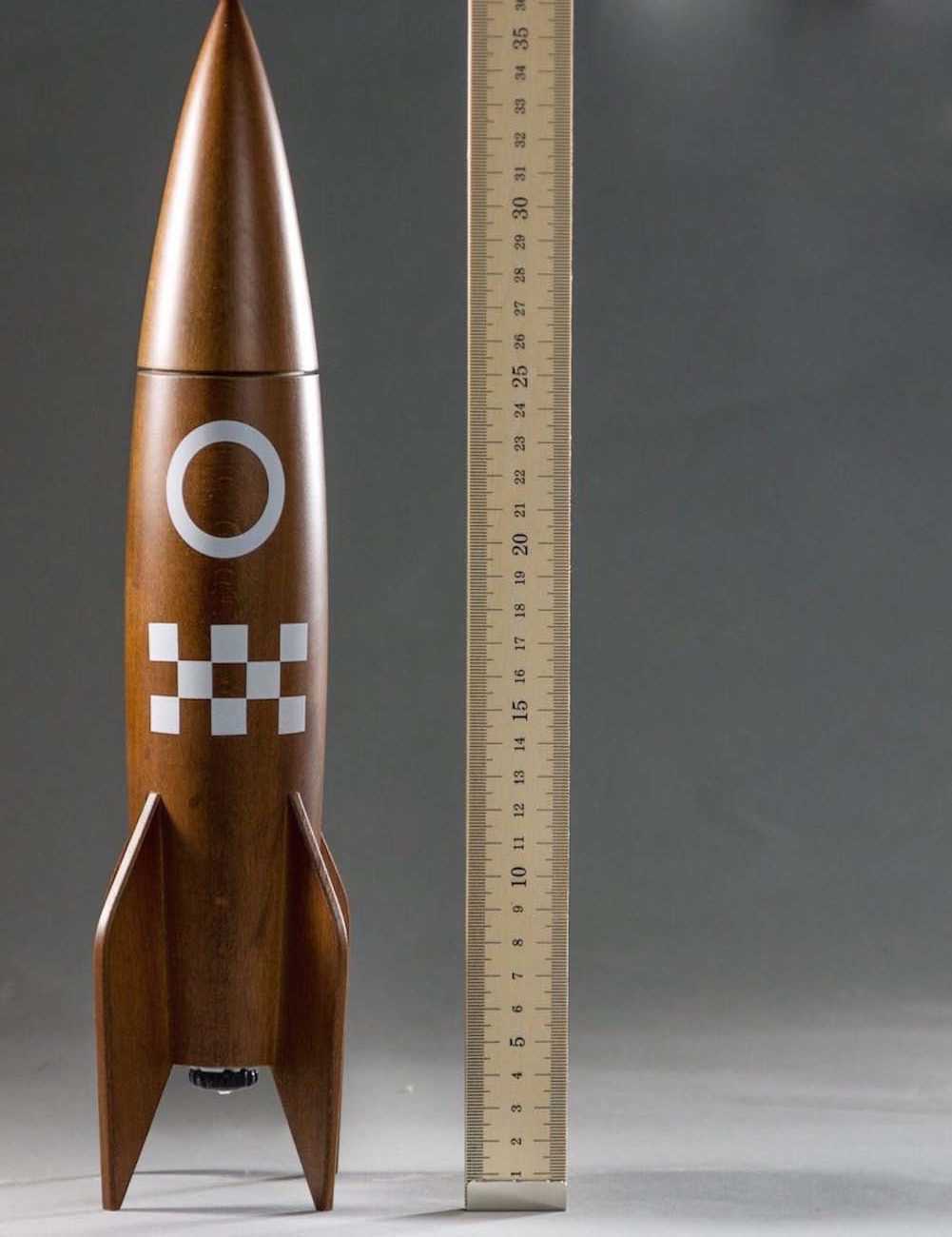 The pair is available for $60+, whereas the individual pricing for Darkwood rocket mill is around $28. If you are planning to buy the natural beech wood color variation, you're going to have to choke up $60 for one unit alone! Considering it is a bit pricier for my taste in salt and pepper grinders, I will pass up on the natural wood color. But still, the product is fine as long as something unusually attractive for kitchen related items is concerned.
For full product listing, you can visit the official Suck UK website. They have amazing customer support for inquiries concerning anything which they are retailing at their website, or third party online web-stores. I am sure you will find plenty of other things over there. If you already own a bunch of unusually attractive kitchenware items, I'd love to hear it from you through the comments section below.
For an amazing array of wonderfully unique items imbued with custom art, check out the one and only Society6